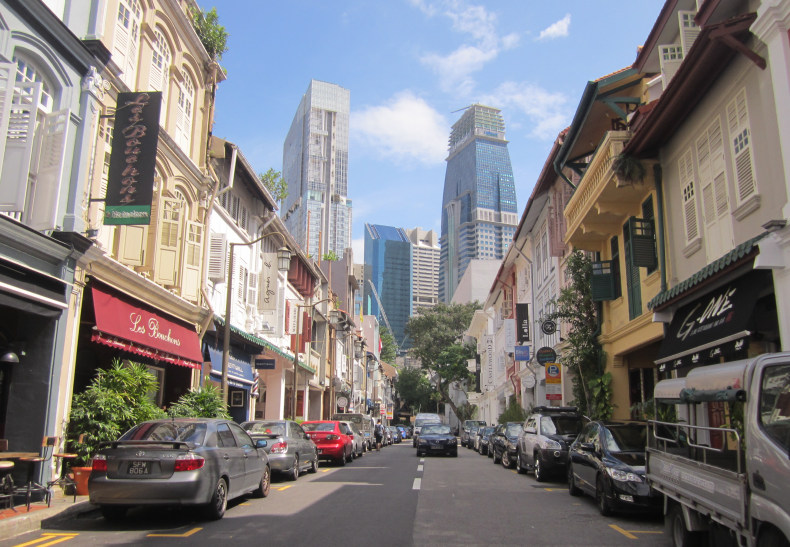 Singapore as seen during a recent AIRINC cost of living survey.
Impact of the Vehicle Quota System (VQS)
Singapore can be one of the most expensive places in the world to purchase a vehicle because of the Certificate of Entitlement (COE), which is required for purchasing a car and allows for ownership for a period of ten years. Singapore uses a Vehicle Quota System (VQS) to determine the number of COEs made available to the public. The VQS uses a number of factors to determine the quota, including the number of vehicles removed from the road, allowable growth, expiration of existing COEs, vehicle type, etc.
This system allows Singapore to strictly control the number of vehicles on the road to avoid overburdening its infrastructure and to keep traffic in check. When COEs are made available, they are then bid upon, with the bids determining the final price. When demand is high, the price for a COE can be very high, often exceeding the value of the car itself. Because of the unpredictability of the process, the total purchase price of a car can be highly variable.
Declining costs for a Certificate of Entitlement (COE)
AIRINC has seen the purchase price of cars in Singapore decrease significantly over the past couple of years, largely because of declining COE prices, which have been on a downward trend for years. Some of the largest decreases came in 2018. For example, a COE for a category A car (up to 1600 cc) cost 41,400 SGD on January 4th, 2018, but only 26,659 SGD today, a drop of roughly 36%.
Several factors that impact supply and demand have played a role in the decrease, including a change to vehicle emissions surcharges, which have decreased demand for many new cars; a high number of deregistered COEs entering the market from cars purchased ten years ago, bolstering supply; and low consumer interest leading to a slow sales market.
---

Our 2019 Mobility Outlook Survey confirms that 58% of firms are seeking ways to improve employee communications regarding the potential financial impacts of assignments/transfers.
Download the 2019 AIRINC Mobility Outlook Survey!
---
AIRINC's Data Points: Your Global Mobility News
Want to learn more? The above excerpt is taken from Data Points, AIRINC's quarterly newsletter. Data Points brings you the latest updates from our Housing, Goods & Services, and Tax departments based on our expert international surveys, which are conducted by our global data collection team on-location.
This quarter's cost-of-living surveys were conducted primarily in North America, Central and South America, the Middle East, Africa, and maritime Southeast Asia-Pacific. Click below to see more results from our recent surveys:
---

Trending now:
What country has the world's most expensive gasoline? [Infographic]
---