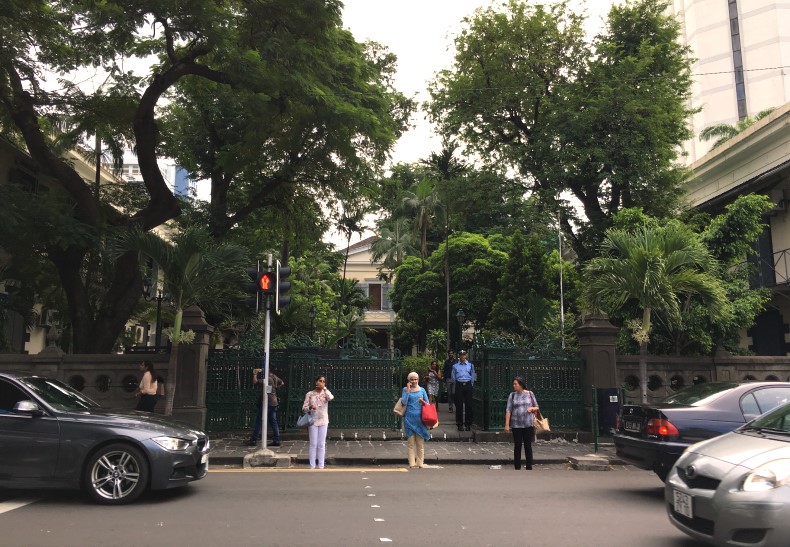 Port Louis, Mauritius during survey. Photo taken by AIRINC surveyor Philli Wong.
Transportation and Expatriate life in Mauritius
Transportation in Mauritius can be challenging for new assignees. Driving is a necessary part of life here as traveling across the island for meetings and activities is common. The capital, Port Louis, is to the west, the airport is down south, the best beaches are in the north, the technology hub is in the center, and the popular residential areas and offices can be found across the Island.
From what I observed on my recent survey, Mauritius's public transportation remains inadequate, and taxi drivers are unaccommodating as fares are bargained with little negotiation. Only a handful of taxi agencies exist in this unregulated market with high prices and wait times. The availability of taxis is limited throughout the island and most can only be found at the taxi stands outside of large shopping malls.
---

Trending now:
What are the 10 best places to live and work in 2019?
---
Demanding Taxi Drivers in Mauritius
Drivers I encountered were very demanding. After arriving at my destination, one driver insisted I pay an additional fare, claiming I had gone farther than expected, despite only going a few hundred meters farther than originally planned. Following that, I hired a taxi for half a day thinking it might be less stressful. However, this driver relentlessly tried to persuade me to hire him for another day, which I declined as politely as possible. From what our real estate and relocation sources told me, most expatriates prefer to drive themselves to avoid this hassle altogether
---


Enhancing Employee Experience!
Riding the COLA-Coaster: 2 Proactive Communication Strategies for Cost-of-Living
---
Global Transportation: Want to learn more?
Many factors, such as traffic conditions and security environment, impact transportation options for expatriates. If you'd like to learn more about expatriate transportation in Mauritius or anywhere else around the globe, click below:
---

Featured video!
What does a cost-of-living survey in action look like?
---
On-site Insight and AIRLinc
This post is taken from On-site Insight, AIRINC's in-house global mobility blog. On-site Insight provides AIRLinc subscribers with an exclusive "behind-the-surveys" insight into new and existing expatriate locations based on commentary and photos from our global research team. Included is information on general living conditions as well as changing costs for both goods and services and housing and utilities, along with much, much more! To find out more, click here.
---

Become a member to gain valuable insights!
Global Mobility Insights for your Inbox
---