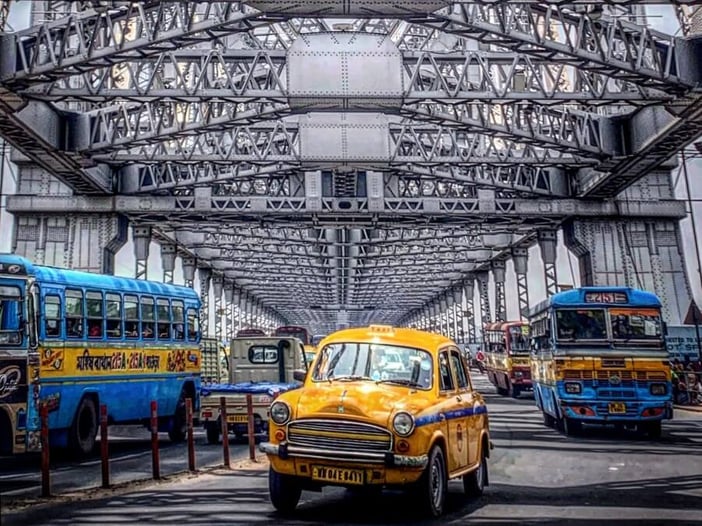 Howrah Bridge in Kolkata, India. Photo provided by AIRINC's International Research Manager, Andrew Morollo.
At least 64% of companies are talking about the future of this policy
Despite the current restrictions on travel, the shift of responsibility for business travellers into the domain of Global Mobility is continuing unabated.
Five years ago, it was rare for Global Mobility to have responsibility for business travellers. Yet in our most recent Mobility Outlook Survey, 35% of respondents said business traveller policy now sits within Global Mobility's domain. On top of that, another 29% said getting a business travel policy in place was a priority for 2020.
Business travel covers a spectrum of cross border mobility, both internationally but also domestically. From short business trips, to project work, extended business trips to commuting and remote working: an effective business travel policy is critical to deploy talent where it is needed.
Now, for many companies, the priorities at the start of 2020 have gone out the window as everyone responds to the impact of COVID-19. However, from discussions I'm having across the EMEA region, policy surrounding business travellers is still near the top of the to-do list.
The four factors driving Business Traveller Policy
It seems that a number of factors are focusing the continued drive to bring business travellers into the Global Mobility fold:
1. Compliance
Already a key factor before COVID-19, many companies recognise that business travellers pose a compliance risk that needs to be managed effectively. As tax and immigration authorities become ever more entwined, they are becoming increasingly effective at seeking out revenue. Global Mobility's own experience, along with existing tax, immigration, and other external relationships, make this the natural home for consolidated compliance expertise.
2. Understanding
With its wealth of experience in cross-border issues, Global Mobility 'gets it'. The function is best placed to not only administer business travellers, but also to offer advice and proactive value-add to the business.
3. Opportunity
Dramatically reduced levels of business travel are offering businesses a window of time to evaluate past practices and get ready for what comes next. With the old adage "never waste a good crisis" in mind, companies are using the current period to prepare for the future.
4. Anticipated future demand
No one knows exactly what the new business environment will be like in the post-COVID world. But what is already becoming clear is that companies are eager to explore alternative talent deployment techniques to control cost and still achieve their talent goals. Extended Business Trips, Project Working, Commuting, and Remote Working are all likely to form part of this new mobility mix. Getting business travel right will be integral to their success.
From the discussions I am having with clients, it is clear that forward-looking companies anticipate business travel will be a central pillar of mobility in the future. It is going to be more complex than ever before, and they want to be ready for it.
What are the best next steps?
As companies adapt to the future of Global Mobility Policy, the Mobility function is tasked with driving and implementing the change that best suits the business needs. If you're like most companies, you want to implement calculated change, and you value the assistance of a strategic advisor. AIRINC is here to listen, partner, and deliver on what you need.
Contact us today to start a conversation on business travellers and the future of your Mobility program:
---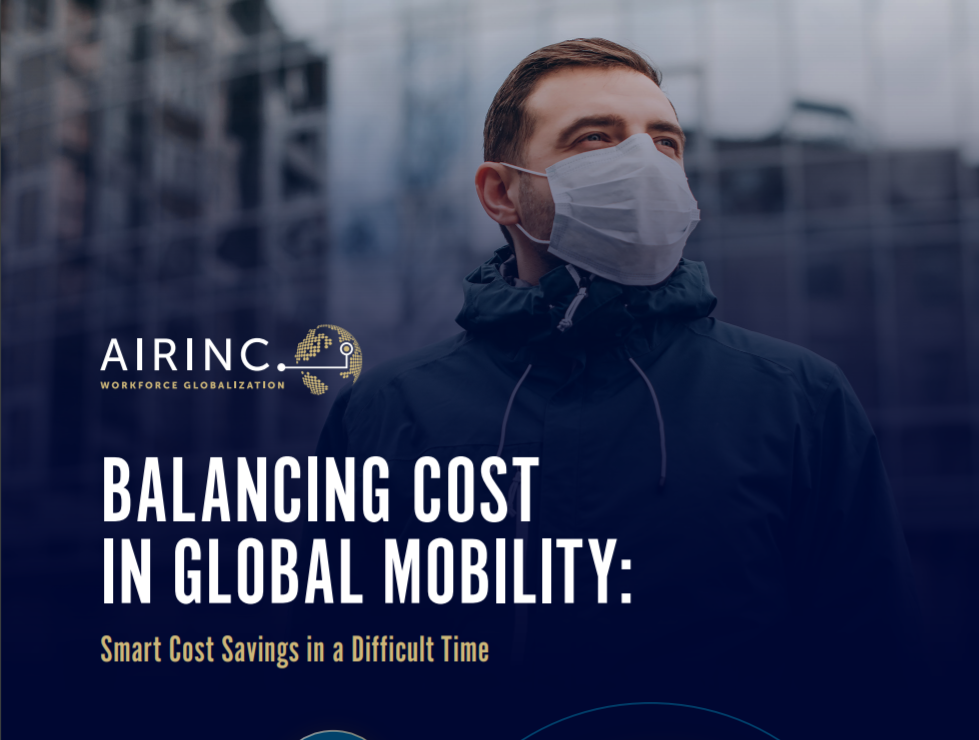 ---
About AIRINC
Listen | Partner | Deliver. For over 60 years, AIRINC has helped clients with the right data, cutting-edge technology, and thought-leading advice needed to effectively deploy talent worldwide. Our industry expertise, solutions, and service enable us to effectively partner with clients to navigate the complexity of today's global mobility programs. As the market continues to evolve, AIRINC seeks innovative ways to help clients address new workforce globalization challenges, including mobility program assessment metrics and cross-border talent mobility strategy. Our approach is designed with your success in mind. With an understanding of your goals and objectives, we ensure you achieve them. Headquartered in Cambridge, MA, USA, AIRINC has full-service offices in Brussels, London, and Hong Kong. Learn more by clicking here.
---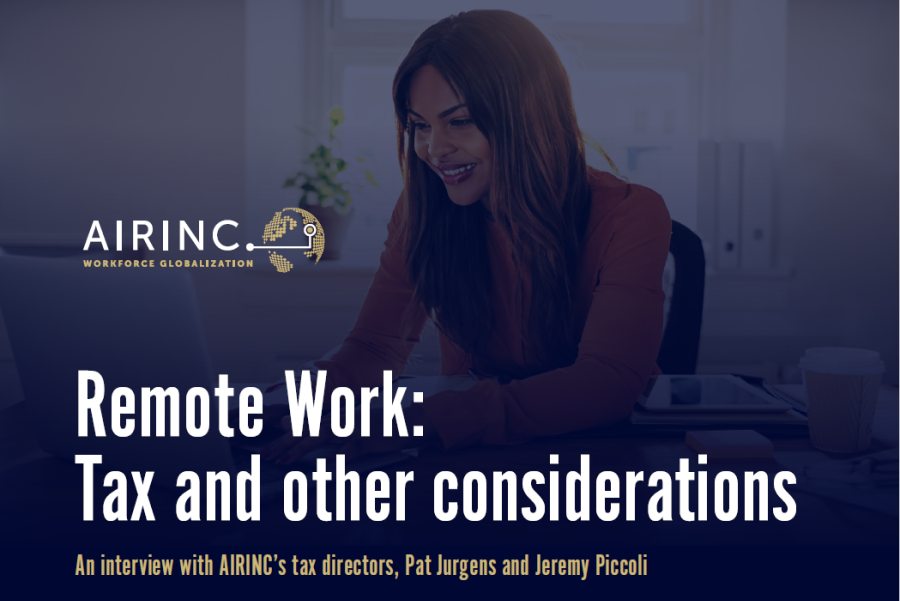 ---