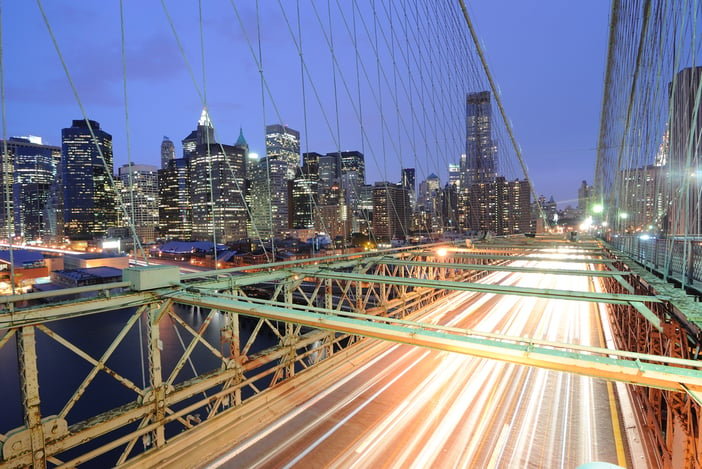 Essential skills in a challenging time
We often get asked what qualities a good global mobility professional should have. Efficiency, knowledge of compliance regulations, and numeracy are three that immediately spring to mind. But perhaps more important are empathy, intercultural awareness, and exceptional communication skills. Now, more than ever, these traditionally "softer" skills are what will get your assignees through this pandemic, while also feeling well-supported by your global mobility programme.
Adapting home leave allowances
Many of our clients are currently reviewing their policies. While we all hope COVID-19 will soon be behind us, we also know that it's likely not the last pandemic we'll see, and so "pandemic-proofing" is a high priority for many. But there's another pressing high priority: this month, a holiday season important to many begins, with assignees either returning home to see their families, having family visit them, or meeting up in some other location.
Many assignees save their home leave budgets for precisely this time of year, but 2020 is different. Who's on whose red list? What are the quarantine rules for each country, and how do you keep on top of the constant changes? Is it even safe to travel, regardless of if it's possible?
Leveraging empathy and efficiency to shape the future of your Mobility program
Global mobility and HR teams have the factual knowledge as well as the interpersonal skills to help. In an advisory role, they can show assignees and the business their value-add by sharing information and providing guidance and support. Practical tips, such as links to the relevant government sites to get the most up-to-date information about travel restrictions should be shared.
Policy adjustments may also be a good place to start. As an example, some companies are introducing home leave deferral provisions, which allow banking home leave allowance to use in 2021 (subject to suitable planning to avoid everyone being on holiday at the same time next year).
Balancing the pragmatic needs of the company and the mental wellbeing considerations of the assignees will showcase the value of your team. An empathetic and flexible approach is the way forward here, with a set of guidelines combined, personal support, clear communication and, if necessary, some case-by-case handling of particular assignee situations.
Data and advice to help find equitable solutions
If you're discovering just how tricky it is to find the best solution for both the assignee and the company, AIRINC can help. We offer benchmarking (e.g. in regards to airfare rates and current practices for home leave flights), advise on remote work setups (including cases where assignees find themselves stranded), family and schooling considerations, and some practicalities of quarantining (e.g. per diem rates, hotel and/or serviced accommodation costs should you have to quarantine).
There is no easy answer for any of this, as you have probably already discovered, but please do not hesitate to reach out if we can help in any way: we've been thinking about it just as much as you have.

---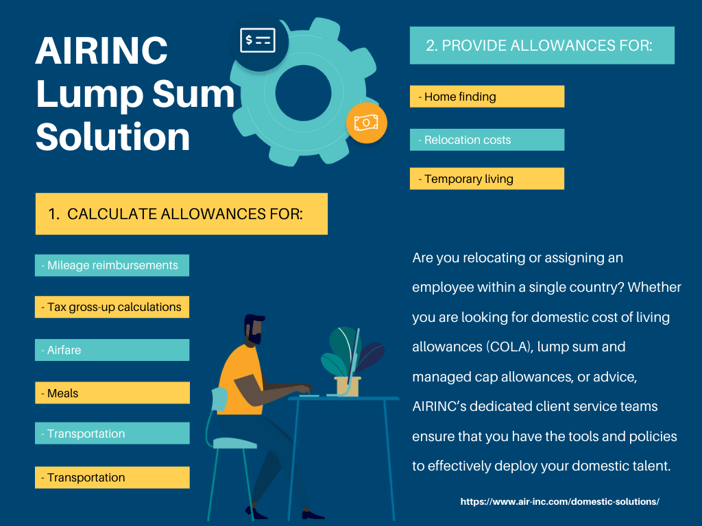 ---
About AIRINC
Listen | Partner | Deliver. For over 60 years, AIRINC has helped clients with the right data, cutting-edge technology, and thought-leading advice needed to effectively deploy talent worldwide. Our industry expertise, solutions, and service enable us to effectively partner with clients to navigate the complexity of today's global mobility programs. As the market continues to evolve, AIRINC seeks innovative ways to help clients address new workforce globalization challenges, including mobility program assessment metrics and cross-border talent mobility strategy. Our approach is designed with your success in mind. With an understanding of your goals and objectives, we ensure you achieve them. Headquartered in Cambridge, MA, USA, AIRINC has full-service offices in Brussels, London, and Hong Kong. Learn more by clicking here.
---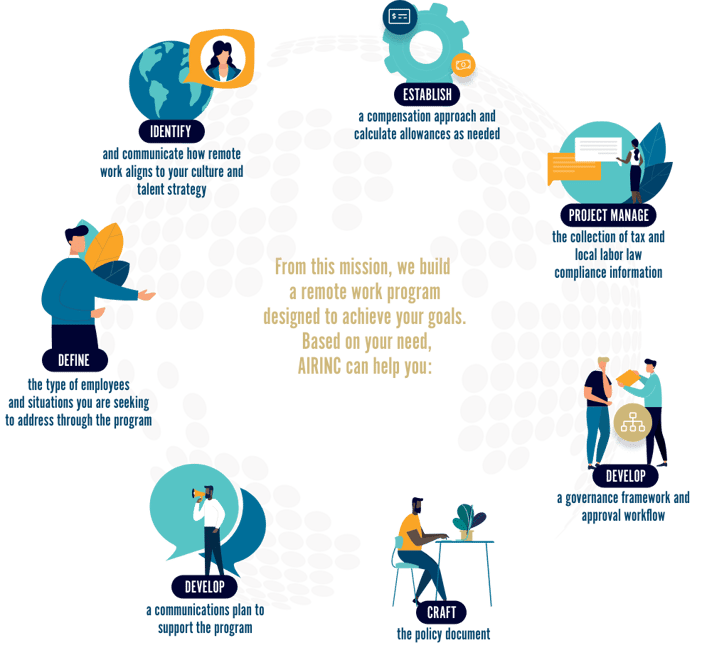 ---