Currency volatility and your global mobility program
When an expatriate's home country currency weakens, what do you do? In my recent post, I talked about the importance of initiating an increase in their goods and services allowance because the employee's salary portion, meant to be spent on their market basket, will no longer go as far once converted into their host currency.
Likewise, when the home country currency strengthens, a decrease in the goods and services allowance ought to be initiated because the employee's salary portion, meant to be spent on their market basket, goes further than it once did when converted into host currency.
Keeping up with COLA [Cost of Living Allowance]
A trend I've noticed lately during my interactions with clients is that HR administrators often forget that the expatriate's assignment letter states the COLA will be updated on a set schedule during an assignment to account for exchange rate fluctuations.
Does your expatriate's assignment letter state that updates to an assignee's COLA will be provided, and if so, have you been adhering to the agreement letter's terms?
For clients who don't have the terms of scheduled COLA updates in their expatriate's agreement letters, understanding if their expatriate's country routes have exchange rate volatility becomes important knowledge in determining if updated COLAs are warranted.
---

Want to enhance your Employee Experience?
Riding the COLA-Coaster: 2 Proactive Communication Strategies for Cost-of-Living
---
An Example of the Impact of Currency Volatility: U.K. ingoing and outgoing assignments
By now everyone knows about Brexit and the effect it is having on the U.K. economy and its currency. But what is unprecedented is the length of time the GBP has continued to weaken against many major currencies, including the USD. Despite a temporary recovery mid-last year, the GBP has been on a steady decline since late 2015. It is now going beyond four years where the GBP has weakened against many major currencies.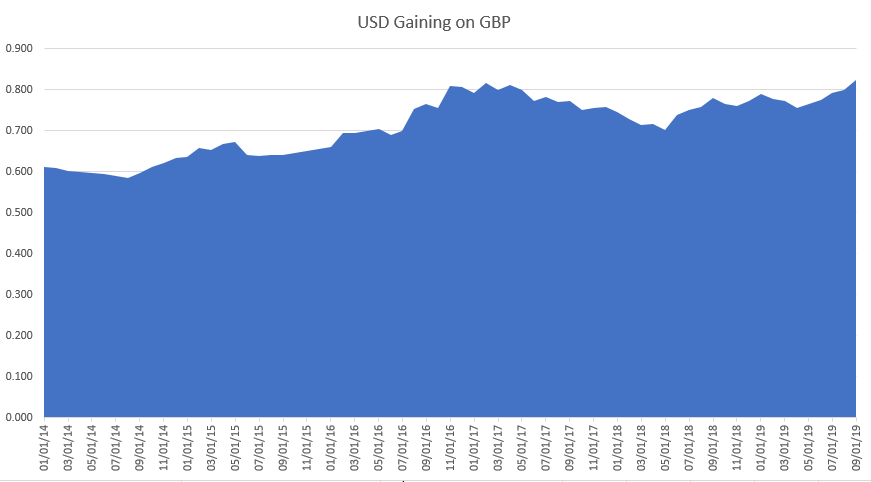 The wait-and-see approach isn't doing companies or their expatriates any favors
Assignees who are U.K.-outbound have been in constant need of COLA updates. Without those updates, they are being asked to dig deeper into their own salaries to purchase their host location market basket, and their standard-of-living is being negatively impacted by this fixed COLA amount. For assignees into the U.K., an unchanged COLA can result in a windfall for the assignee.
For those who have been diligently updating your U.K.-inbound and/or -outbound assignee COLAs – but may have not done so recently – here are a few country combinations involving the U.K. that have had significant exchange rate fluctuations within the past few months. If you have any expatriates on active assignments on any of these routes and haven't updated their COLA recently, AIRINC strongly recommends updating them right away: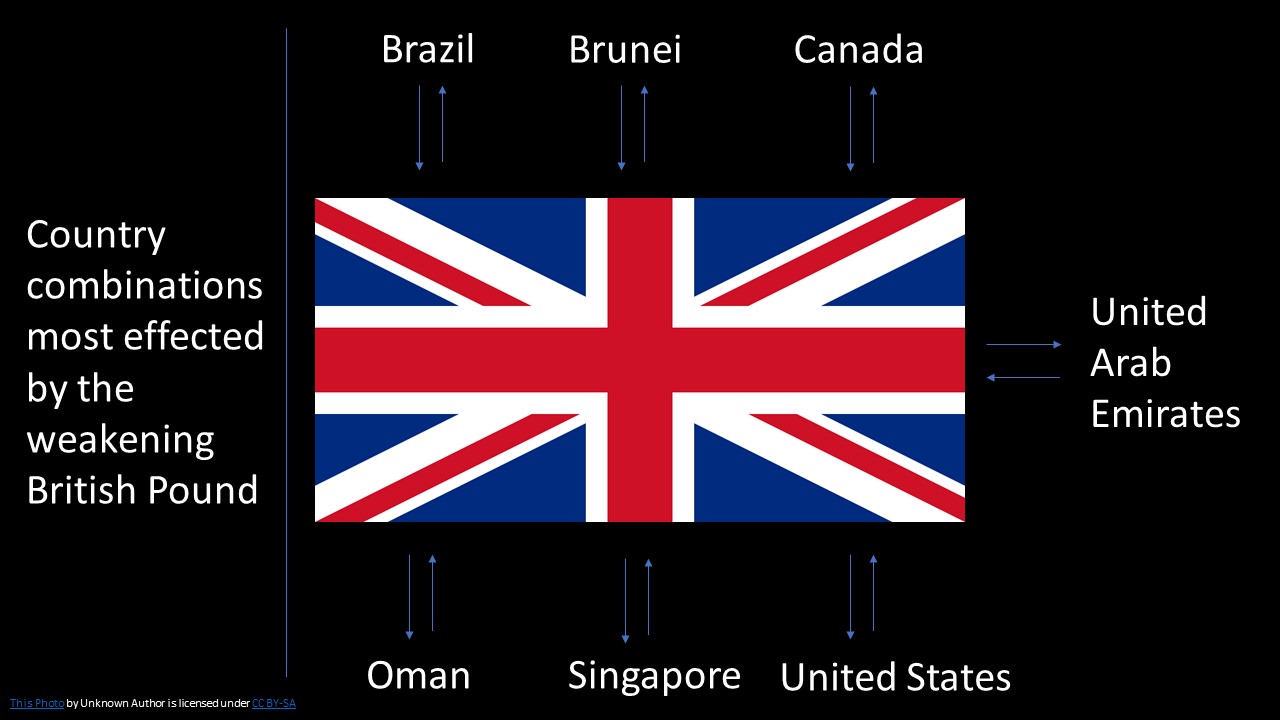 The GBP currency volatility since Brexit has lasted over four years and does not appear to be stabilizing anytime soon. The best way to handle this situation and to stay on top of your expatriates' allowances is to update them if you have not done so recently.
Be sure to review their agreement letters, because often it states that COLA allowances will be updated throughout their assignment on a set schedule, and this language is included in these agreement letters for the protection of both the expatriates and their companies. The need to do so far outweighs the administrative burden of having to provide payroll with new amounts and, most importantly, you'll be doing what is right for all parties involved.
Want to learn more?
Click below for help with currency volatility and your global mobility program today:
---

Mobility Policy:
'It's Not Enough Money!': 3 solutions for low-wage to high-cost assignees
---