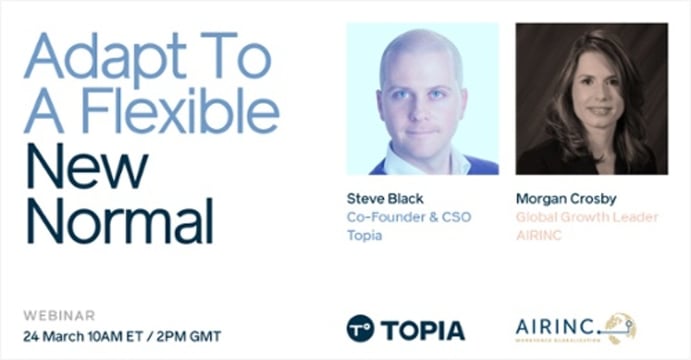 What a global pandemic has shown us about employee priorities.
March 24, 2021 I 10:00 AM ET / 2:00 PM GMT
Join Morgan Crosby, Global Growth Leader at AIRINC, and Topia Co-Founder & Chief Strategy Officer, Steve Black as they dive into the results of Topia's annual survey and discuss what the findings mean for employees, organizations, and talent strategy in 2021 and beyond. From changing working policies to evolving culture to new expectations, there's never been a more important time to understand your workforce's wants and needs.
Talking points will include:
Employee experience — what matters most?
Is flexibility the key to creating a great employee experience?
What will the team of the future look like?
Do you have the right data to implement new policies?
How employees and organizations can get the most out of this new world of work