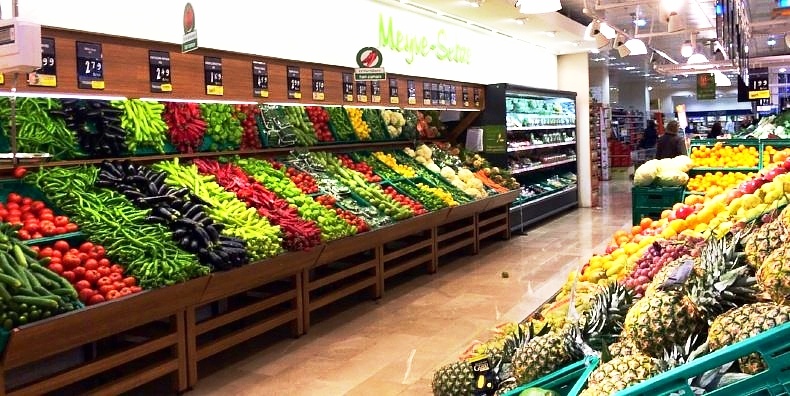 Volatility Affecting International Assignees – How Should Mobility Respond?
News about extraordinary economic volatility in major emerging market countries such as Argentina, Brazil, Turkey, South Africa, and others has global mobility departments questioning whether they need to take any special measures to address the concerns of their international assignees.
The answer depends on how cross-border compensation arrangements are structured, how frequently these arrangements are being reviewed, and how communications with assignees are managed.
There are a variety of compensation arrangements organizations are using for international assignments. The first thing to consider:
Is the goal to protect the "home package" (via a home balance sheet) or are assignees intended to live like locals (host pay, perhaps with a "plus")?
Home Balance Sheets
The key objective with a balance sheet approach is to ensure assignees neither gain, nor lose, purchase power relative to their peers at home, and as long as the balance sheets are kept up-to-date, they will do exactly that. Assignee net income is protected via tax equalization, and COLA stretches and contracts to compensate for excess inflation and exchange rate changes. If not kept up to date, COLA no longer "does its job" of balancing home and host costs and significant economic losses or windfalls can occur. Many organizations update COLA twice a year, but in volatile cases where inflation and exchange rate changes go into double digits, it is a good idea to consider more frequent reviews (at least quarterly).
It's good practice to review other elements in the balance sheet more frequently as well. There may be significant escalations in social unrest or crime, or local shortages of goods, which might trigger a need to adjust hardship allowances. Changes in assignee populations can affect rental lease negotiability, the availability of secure properties, the preferred currency of lease payment, and many other factors. This requires keeping housing allowances up to date. It is important to capture deflation in rental markets, as well as inflation, as neglecting to adjust rent levels down when markets soften can result in program overspending.
Host Plus
For temporary host pay-based assignments, the intent is for assignees to experience the same living standard as their local national peers. When inflation spirals without compensatory salary adjustments, purchase power deteriorates for local staff and assignees alike. Mobility may get questions about how to address this for temporary assignees, but the issue is primarily addressed by adjusting local salary, not the assignment-related package. It may be helpful to coordinate with the local compensation departments in affected countries to ensure Mobility is well-informed about interim salary adjustment plans.
However, unlike their local peers, temporary assignees tend to have ongoing expenses at home which must be paid in home currency. When host currency depreciates, assignees are forced to convert increasingly larger portions of their salary to support their home expenses.
This can be financially burdensome as the assignee has less salary at host available to meet expenses affected by high local inflation. A currency protection plan for host-pay based assignments can be beneficial to assignees affected by extreme currency volatility. This type of program involves ring-fencing a small portion (for example, 25 to 30 percent) of the individual's local salary and either delivering that portion in home currency or guaranteeing conversion at a particular rate.
Reviewing Assignment Compensation Approaches
Another consideration is whether host-based pay arrangements are an optimal approach in extremely volatile countries.
AIRINC's surveys show that many organizations limit the use of host-based packages for assignments to economically stable destinations, precisely to avoid difficulties with attracting and retaining assignees in locations where there is high risk of currency and purchase power losses. Managing a well-run host-based mobility program should involve regular assessments of home and host pathways to determine which compensation approaches will be most effective to help meet mobility goals. This type of review should be done on a regular basis, as financial crises can escalate quickly and can be "catching" due to the interdependencies amongst global markets. AIRINC offers on-line tools such as the Salary Evaluation Tool and Assignment Cost Estimator to easily determine financial impacts on assignees and your organization.
---
2018 Lump Sum Pulse Survey - download your copy today!
---
Regular Communications
Regardless of the assignment compensation approach(es) taken, communication with assignees is essential.
Employees need to understand the intent of their assignment-related compensation elements, and why they are adjusted over time.
Employees also get peace-of-mind from regular, proactive reminders that the organization they work for has time-tested systems in place to help them deal with their host location's economic volatility. Good pre-assignment education combined with regular communications goes a long way to reassure employees.
AIRINC's data collection and analysis processes are structured to capture volatility of all types. We conduct frequent surveys, monthly currency reviews, and daily monitoring of external sources to ensure you stay on top of economic developments at all times. Here on our blog, we publish brief articles on our own survey findings and economic changes.
In addition, our client engagement teams will be happy to help with any of the supports mentioned above, such as regular currency and inflation reviews, structuring currency protection systems, and assisting with assignee-facing communications. Click below to start this important conversation today!
---
Join our team of informed readers to keep up on all things impacting Mobility around the world!
---