CARACAS, Venezuela - About one month ago, Venezuela announced another overhaul to the complex currency exchange system in the oil rich but economically troubled country. The Central Bank has maintained a grossly overvalued exchange rate for the Bolívar, at a rate of about 10 VEF to 1 US Dollar. This rate is supposed to support socially necessary purchases, such as food and medicine, but is in fact seldom obtained on the open market. The previous SIMADI rate, which was more easily obtained through ATM withdrawals or credit card purchases, was replaced by the DICOM rate. Over the past few weeks, the DICOM has noticeably depreciated against the US Dollar, although this rate is still much stronger than the black market rate of 1,142.31 VEF to 1 USD as reported by DolarToday.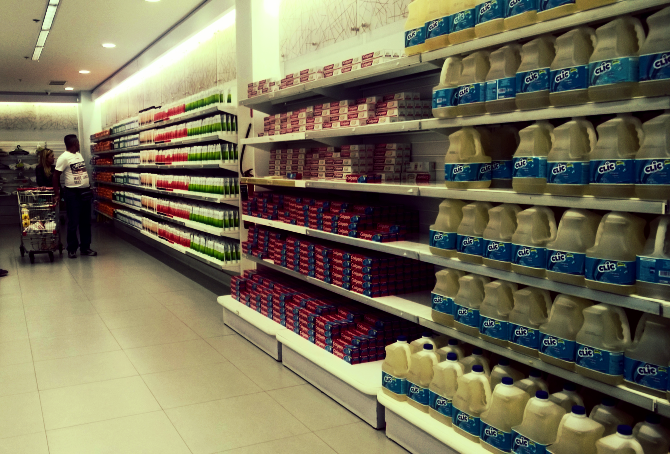 Picture taken during an AIRINCCost of Living survey in Venezuela showing shelves stocked with singular product selection.
Venezuela's attempt at currency manipulation for certain goods and services has fueled a booming black market trade in any item priced at the artificially strong government exchange rates, as TIME recently reported. The Economist also recently noted that inflation projections for Venezuela are beginning to resemble the hyperinflation seen in Zimbabwe more than a decade ago. AIRINC has surveyed Venezuela nearly every quarter during the economic crisis in that country and will return again this spring.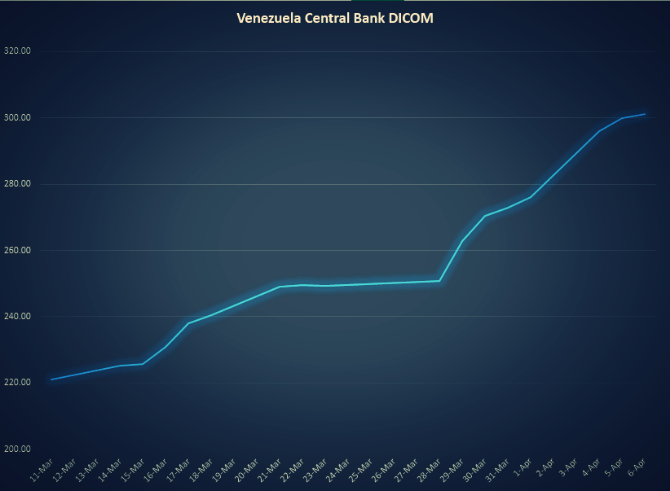 Graph showing the change of Venezuela's DICOM rate versus the dollar from March to April of this year.