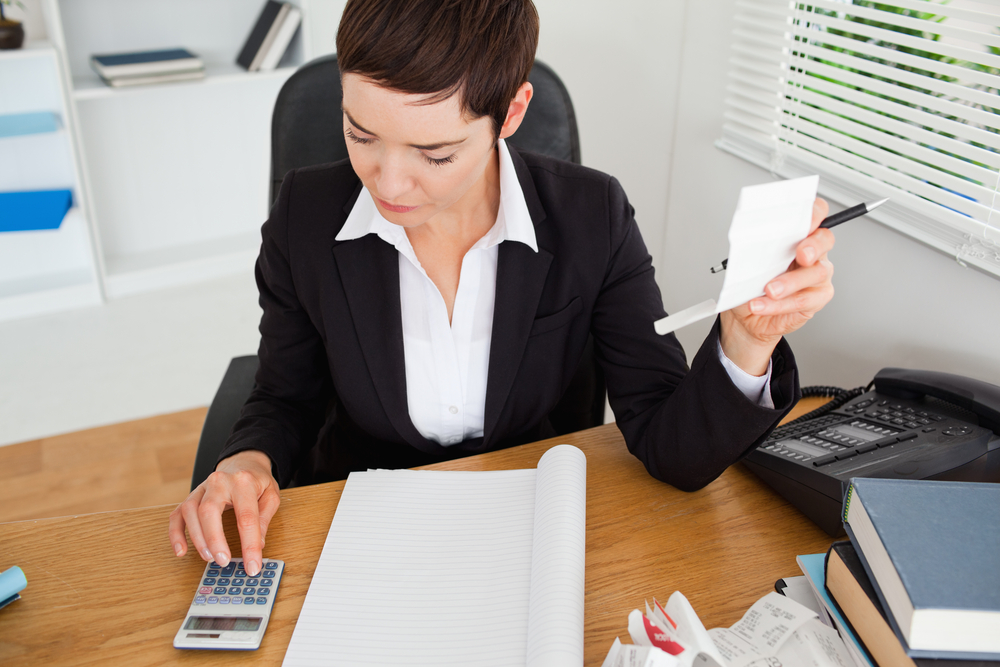 Tax Returns in the Tax Cuts and Jobs Act Era
The end of March marks the beginning of spring, opening day for Major League Baseball, and the stretch run of the U.S. tax filing season, with the initial deadline (before extensions) of April 15th, 2019 approaching faster than a ballcap caught in a stiff breeze. This marks the first-time taxpayers are submitting tax returns under the Tax Cuts and Jobs Act, which went into effect January 1, 2018.
While many Americans are welcoming a warmer climate, many others are receiving an unwelcome surprise on their Federal tax return: a smaller than anticipated refund, or even a balance due to the IRS.
As of February, the average refund was down 8.4%, according to IRS statistics, and this figure didn't include amounts people owed.
The Mechanics of Withholdings
Because of the Tax Cuts and Jobs Act, the Treasury Department and IRS updated the 2018 withholding tables that employers use to deduct Federal income tax from paychecks. The tables were updated with the change in legislation and were intended to align the amount withheld from paychecks to the amount that taxpayers ultimately owe on their tax returns.
The tables work in concert with Form W-4, which employees can use to adjust withholdings based on individual circumstances (working spouse, dependent children, etc.). If too much tax is withheld during the year, then the individual receives a refund when filing their annual tax return. If not enough is withheld, then an amount is due to the IRS.
The IRS began warning individuals to review (and adjust, if necessary) their withholdings during 2018 to avoid surprises, but that warning may have gone unheeded as an estimated 30 million people are expected to owe money to the IRS this tax filing season, according to a report from the Government Accountability Office (GAO).
In response, the IRS announced in January that it will waive the estimated tax penalty for taxpayers that paid at least 85% of their tax liability during the year (it was previously 90%). Notably, on March 22nd, the IRS expanded the penalty relief by reducing the threshold to 80% of the current tax liability in response to concerns that the 85% threshold did not go far enough considering the uncertainty brought by tax reform. To claim the waiver, taxpayers are to file Form 2210 with their returns, with the statement "80% waiver" on the return.
---

Featured post:
Where can you make the most money and keep it? [Infographic]
---
Why Did This Happen?
Elimination of certain deductions
For some individuals, taxes did increase due to the elimination of certain deductions. While the standard deduction nearly doubled (from $12,700 in 2017 to $24,000 in 2018 for a couple filing jointly), certain deductions were modified or eliminated altogether. Notably, the deduction for state and local taxes is capped at $10,000; a provision that disproportionately impacts individuals from high-tax states. The elimination of miscellaneous deductions such as non-reimbursed business expenses as well as the elimination of personal exemptions is also adversely impacting certain taxpayers.
Lower refund ≠ higher taxes
Most taxpayers won't necessarily be paying more in Federal income taxes this year compared to last year; most will be paying a lower effective rate. However, the amount of Federal taxes withheld from paychecks during 2018 may not have been enough, or taxpayers just didn't have the same visceral reaction to their paychecks being slightly larger each pay period, compared to the endorphin rush of a four-figure refund check from the government.
For example, take an individual that had $10,000 of Federal withholdings in 2017 (spread across 26 pay periods) and received a $2,000 refund check when filing their return. This same individual had $8,000 of Federal withholdings in 2018, but only received a $250 refund check. This taxpayer's total tax liability went down, but the unexpected small refund feels like a gut-punch.
There's a different psychology and emotional reaction to a small, repetitive paycheck increase, compared to a large refund check.
Many Americans conflate the size of their refund with whether taxes went up or down. And many taxpayers can accurately estimate what they received as a refund last year, but have difficulty estimating what their total tax liability was.
Disregarding whether providing the government with an interest-free loan is a smart investment strategy, many Americans do indeed rely on their annual refund for savings, or large expenditures like vacations, luxury items, or paying off debt. This tax filing season has been (or may be) a discouraging surprise.
---

Trending now:
What are the 10 best places to live and work in 2019?
---
Who Is Impacted the Most?
According to a GAO analysis of hypothetical taxpayers, the most likely to be under-withheld during 2018 are a married, single-wage earning upper-middle class family with two children, that itemize their deductions and have non-wage income.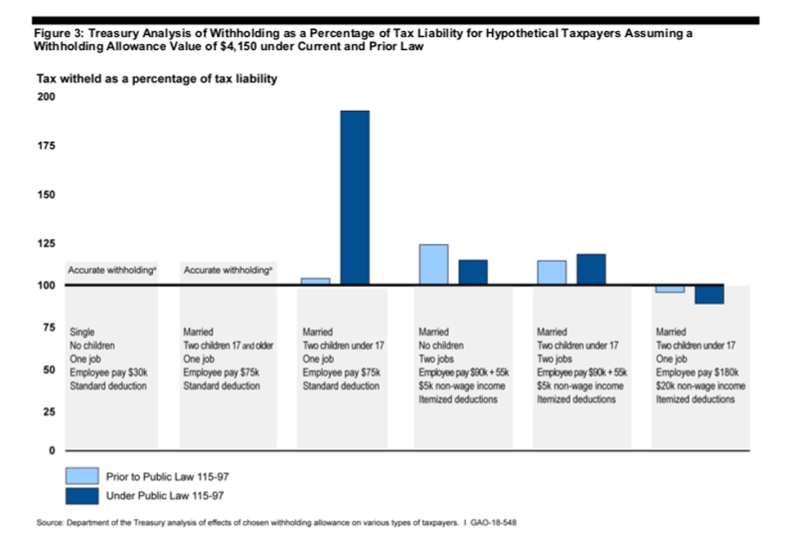 ---

Free trial access:
Accurately plan for employee assignments with the Assignment Cost Estimator (ACE)!
---
What's Next?
The Treasury Department has made additional changes to 2019 withholdings tables and Form W-4, so individuals that are unhappy with their refunds (or balances due) are encouraged to adjust their withholdings accordingly. The IRS also has been encouraging taxpayers to do a 'Paycheck Checkup' to help determine the appropriate withholding tax, and has an online withholding calculator available on the IRS website.
In the meantime, satiate any bitterness over a smaller refund with the warm(er) spring air and the start of baseball - a time of year where every team has boundless potential!
And, if you need help, have questions, or just want to learn about how AIRINC can help with tax changes impacting your domestic and international assignees, please click on the button below:
---

Looking for more?
More posts on international tax and the impact to your Mobility program!
---
About AIRINC
We help our clients address expatriate compensation and mobility issues in a complex global environment through advisory services, data services, and technology solutions, while providing our employees with a culture of teamwork, global knowledge, career growth, and interesting solutions to challenging problems.
We understand that people make an organization successful. We empower companies to deploy global talent by leveraging high quality-data, decision-making tools, and thought-leading advice. Our industry expertise, solutions, and consultative approach enable us to partner with clients to deliver value. Learn more by clicking here.
---

Get connected:
Global Mobility Insights for your Inbox
---