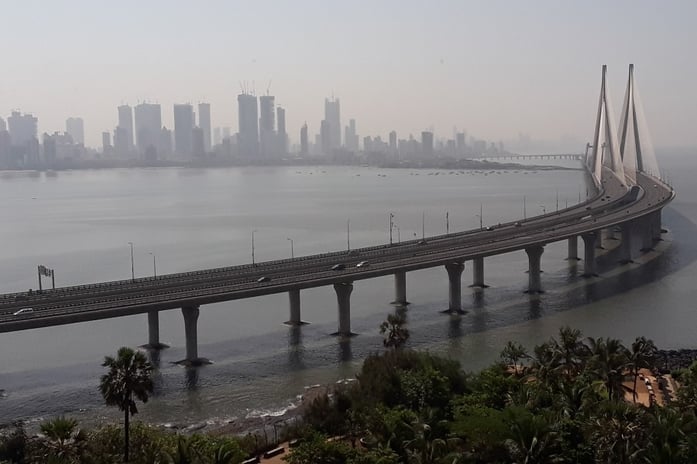 View of Mumbai behind the Sea-Link bridge. Photo taken by AIRINC surveyor Eugene Kobiako.
Infrastructure improvement impacting congestion
Mumbai has long been known as a city with high levels of air pollution from the choking congestion and horrendous traffic conditions. During my recent survey, I confirmed that this reputation has yet to change!
The construction of the elevated lines of the Mumbai Metro project continues to aggravate traffic problems along SV Road in the expat areas of Bandra, Santa Cruz, and Khar. Additionally, rush-hour gridlock in Bandra Kurla Complex (BKC) is being impacted by the work on the BKC Metro station project where there will be a new Metro Line 3 and 2B interchange.
---

You may also like:
Guyanese Oil Boom Disrupting Georgetown Housing Market
---
Supreme Court rules in favor of continued land reclamation for Coastal Road Project in Mumbai
Another brand-new multibillion-dollar project, the controversial Coastal Road, has the potential to cause even more commuter chaos. This project involves thirty kilometers of eight-lane freeway that runs along the city's western coastline from as far south as Marine Drive all the way up to Kandivali, just north of Malad.
Phase-1 of the Coastal Road project is proceeding again after numerous court hearings during the last several months. As of today, the Supreme Court has granted permission to proceed with the section involving heavy land reclamation. This phase also includes highway construction connecting Marine Lines in the far south of the city to the Worli end of the Bandra-Worli Sea Link bridge. This section alone is expected to take at least three years to complete and, if the courts step in again, it could take much longer.
During the construction of this massive project, many of city's expatriate neighborhoods, including Breach Candy, Mahalaxmi, Worli, Bandra, Juhu, Andheri, and Malad, will be negatively impacted by increased traffic woes, but upon completion the hopes are for travel time from south-to-north Mumbai to be reduced from two hours to less than forty minutes..
---

Trending now:
---
Need help with housing your assignees?
Make 2020 a brighter success by reaching out today to discuss how we can help with your mobility program and business goals:
---
2019 Long-Term Assignment Benchmark Report [Download]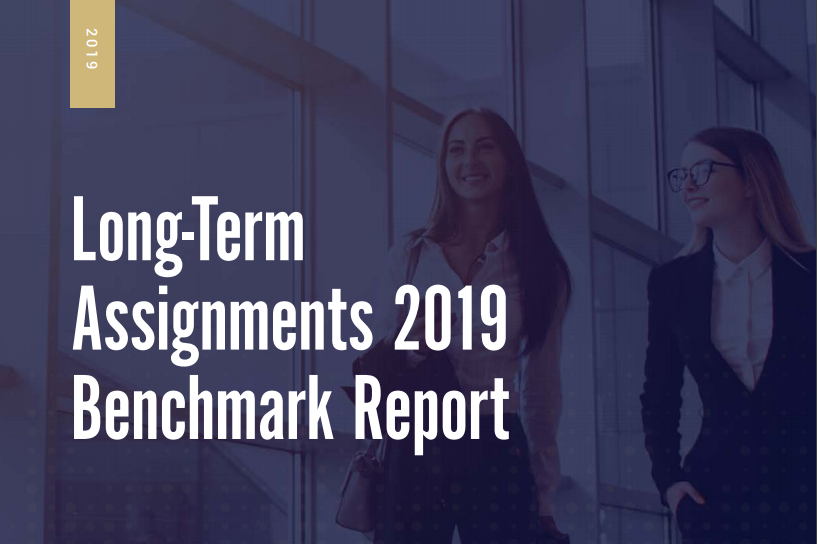 The 2019 LTA Benchmark Report provides a comprehensive overview of policies and practices for temporary long-term international assignments.
---