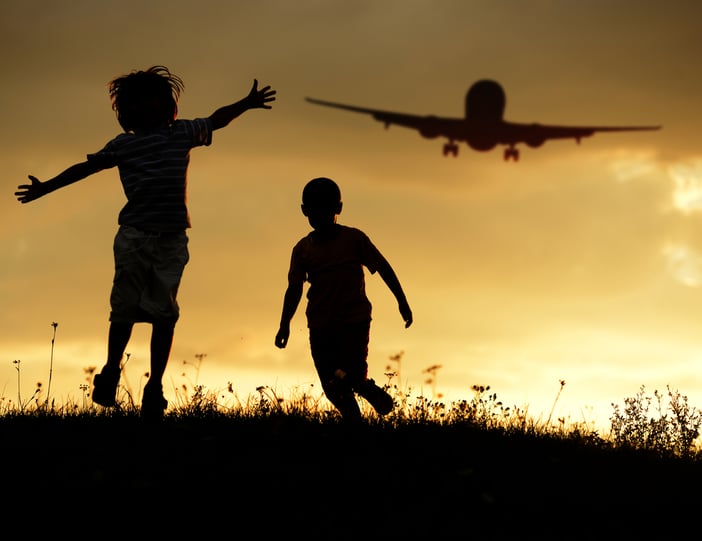 Who are "Third Culture Kids?"
The term "Third Culture Kids" refers to children raised in a culture other than their parents' or the culture of the country named on their passport. You may not have heard of this term before, but many children can find themselves in this situation – job opportunities, especially in the technical or engineering fields, are often global and expatriation is common.
This means that families can end up raising their children in multiple cultures, and especially with contracting opportunities, this situation is exacerbated and multiple cultures can be experienced in a short space of time.
Although the current global pandemic is restricting mobility right now, expatriates are still living around the world. If you're part of an expatriate family, this article provides a little more insight into the Third Culture Child and how you can support them.
The positives of taking children abroad to your job location
Although a move can be daunting for children, there are many benefits associated with experiencing life in different countries.
Learning new languages
Third Culture Kids (TCKs) are often exposed to a second (or third, fourth, etc.) language while living in their host culture. Being physically exposed to an environment where the native language is used in practical aspects of life such as school, friends and day to day social interaction can help them to become more fluent than if they learnt in their home country – which can be a huge advantage in later life.
Relationship building & adaptability
As a result of moving to new countries, TCKs tend to be particularly skilful at building relationships with other cultures and are often referred to as cultural chameleons or cultural hybrids. Meeting and socialising with new cultures encourages children to grow up with a flexible worldview and to develop an understanding that there is more than one way to look at situations.
With exposure to multi-cultural experiences and having a more open-minded attitude to differences in the world, the TCKs have a higher level of cultural adaptability and tolerance of different cultures and of people from different backgrounds.
Future job prospects
Being able to learn new languages and build relationships with different cultures leads to the TCK having a higher interpersonal sensitivity which allows them to monitor their emotions, and register societal norms and cues more proficiently. This will therefore result in them having a higher sensitivity to other cultures and ways of life, leading to a cross-cultural intelligence vital to success in the workplace. The skills your children learn during their formative years abroad will enable them to function effectively in the varying national and ethnic organisational cultures experienced in global companies.
The challenges of taking children overseas to your assignment
Moving abroad can be a very positive experience for everyone involved, but naturally, there will be some challenges initially.
Adapting to new situations
Adapting to a new school system in a different culture (including international schools) is always one of the hardest challenges for the TCKs. Although this can enable children to become more equipped to deal with change in later life, the initial transition phase can be difficult.
It's also one of the most important stages to get right – to help your children adjust you could:
1. Organise catch up meetings with the child's teacher/s to provide them with insight on the child's prior education and how they can help your children – a school that can encourage their sense of belonging will ease the transition period.
2. Encourage your kids to talk about their school day, in particular, what they enjoyed and what was not as pleasant, so you can discuss why that might be.
3. Meet up with your children's new friend's parents informally to understand more about the schooling system.
4. Encourage your kids to participate in after school sports and clubs where they can mingle with other children and have fun.
5. Organise play dates for your kids with their new friends (you can also meet new people this way).
Discovering their identity
TCKs can also struggle when trying to discover their identity - a challenge that is likely to be faced later on in their development. TCKs can find themselves facing questions which don't always have a simple answer such as "Where are you from?", or misguided questions and statements such as "Your accent is unusual, are you [insert nationality]?" or even "Your English is really good considering you were born in [insert country]!"
Being unable to feel a sense of 'oneness' with any of their nationalities or cultures can be difficult, but there are things you can do to ensure their cultural roots are kept alive:
1. Maintain your country's traditions – cook traditional foods, support home sports teams and keep in touch with family and friends who still live back 'home'.
2. Share your culture with new friends in the host country.
3. Don't be afraid to discuss the 'old' days, reminisce about your home nation, culture, town and family. If your children are too young to remember, enjoy filling in the gaps for them.
4. Utilise technology – there are many apps available for global communication and information.
Despite the challenges, the complex tapestry of global life experiences and pride in their own cultures generally influences Third Culture Kids in a positive way and gives them the skills to be more adaptable, understanding, and mindful as they begin their transition to adulthood.
About the Expert
---
Georgia Frangou: Senior Manager – Global Tax & Mobility
Email: Georgia.Frangou@nesgt.com


Georgia is a cross-border expatriate taxation and global mobility expert with over 24 years of experience within the Big 4 Audit Firms. Georgia has supported clients with the movement of their workforce across international borders and has vast experience in dealing with HR and Finance professionals, providing them with cross border advice and practical solutions that ensure compliance within their global mobility programme. Having worked and lived in South Africa Georgia is now based in the UK. Georgia has also experienced expatriate life a few times in her career, having also worked in Canada, Austria, and the USA.
Read more about Georgia's experience on LinkedIn.
---
About NES Global Talent
Established in 1978, NES Global Talent is an award-winning workforce solutions specialist that provides candidates across the Oil & Gas, Power and Renewables, Life Sciences, Chemical and Mining sectors worldwide. We provide tailored staffing solutions, sourced from a global talent pool by a dedicated, discipline specific team of consultants.

It's people that deliver projects and with over 60 offices in 33 countries, we have access to the best talent wherever it may be in the world. NES Global Talent can offer a full range of staffing solutions: Contract, Permanent (Direct) Hire, Managed Solutions, or a fully outsourced service. These services are complemented by an industry leading support service and global mobility package to ensure clients keep hold of the top talent in a compliant manner for as long as they need it.
---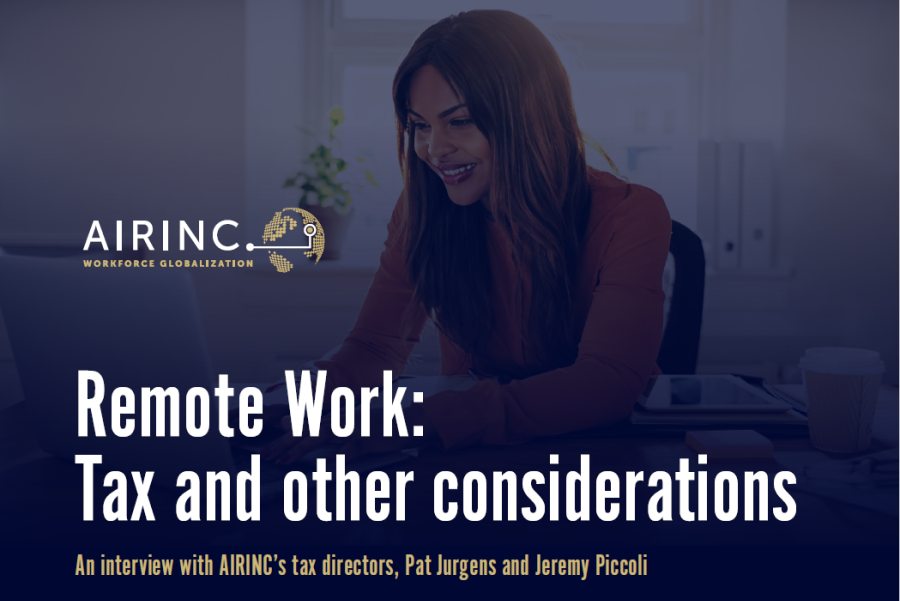 ---
About AIRINC
Listen | Partner | Deliver. For over 60 years, AIRINC has helped clients with the right data, cutting-edge technology, and thought-leading advice needed to effectively deploy talent worldwide. Our industry expertise, solutions, and service enable us to effectively partner with clients to navigate the complexity of today's global mobility programs. As the market continues to evolve, AIRINC seeks innovative ways to help clients address new workforce globalization challenges, including mobility program assessment metrics and cross-border talent mobility strategy. Our approach is designed with your success in mind. With an understanding of your goals and objectives, we ensure you achieve them. Headquartered in Cambridge, MA, USA, AIRINC has full-service offices in Brussels, London, and Hong Kong. Learn more by clicking here.
---