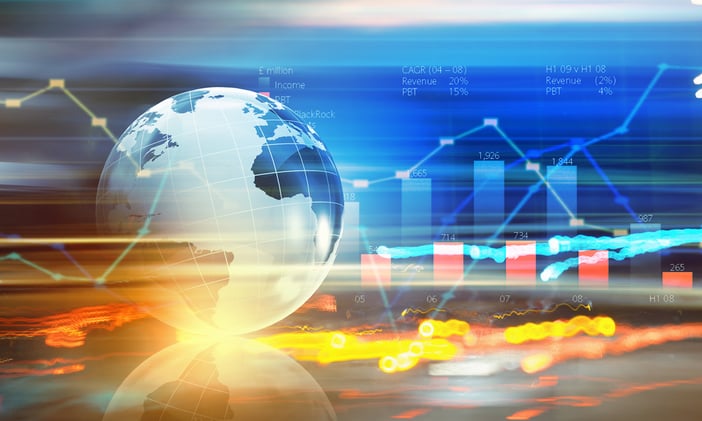 Increased Focus on Benchmarking
In the past year, AIRINC has seen a surge in requests for benchmarking information. This is not surprising given that our industry is undergoing tremendous change. During uncertain times, keeping a pulse on evolving practices becomes even more important.
While many things in global mobility are different today, there are three main reasons benchmarking has recently increased in importance.
1. Types of Assignments – Companies want a choice of assignment types with different price tags. This gives the business choice, but it also allows the company to deploy more talent. This has led to an explosion in assignment types – Traditional Long-Term Assignments, Host Plus, and One-Way Moves to name a few. But it has also led to the rise of the Core/Flex program in which the business has a spectrum of options. Understanding policy trends, the types of assignments being used when and why can help you canvass opportunities and be aware of how your program compares to others.
2. Employee Experience – Companies are keen to attract and to retain the right staff. To do this they are carefully crafting employee experiences that differentiate their employee value proposition. These talent strategies affect global mobility and have led to changes in the way that companies design programs and interact with assignees. If you don't focus on the employee, your competitor will, so learning about the marketplace shift to employee-centric design is critical.
3. Organization Design – HR transformation and the desire to be operationally efficient have resulted in transactional aspects of mobility being placed in shared service functions or outsourced to third-party providers. At the same time, the business is increasingly demanding that Global Mobility act as a trusted business advisor. Global Mobility professionals are expected to be agile business enablers offering advice, new solutions, and advocating for change. Benchmark studies can give a glimpse into the typical function design and how it is changing.
---

Download now:
Long-Term Assignments 2019 Benchmark Report
---
Benchmark Studies
To help companies stay on top of trends, AIRINC has increased its focus on benchmarking. At AIRINC, our benchmark studies are meant to provide insights and intelligence about marketplace trends.
We believe that benchmarking can help companies learn about possibilities and innovations. These learnings can be used to help inform and support decisions specific and unique to your organization. AIRINC's benchmarking group is continuously running both client-commissioned and AIRINC-sponsored surveys.
Here are some free reports you might be interested in:
Long-Term Assignment Study -- AIRINC recently published its Long-Term Assignment (LTA) Benchmark Study, focused on the Traditional Expatriate Assignment. Although many alternatives to the LTA exist, the LTA is the foundation of many mobility programs and is commonly offered to the most critical of talent. We have seen LTA programs become simpler and more moderate over the years, while still remaining the most generous offering. To learn more, download the report now.
Business Traveler Survey – In conjunction with Fragomen and GTN, AIRINC recently concluded a benchmark study focused on business travelers. Close to 170 companies participated and the report will be ready in December for download.
Mobility Outlook Survey – Each year, AIRINC publishes a leading practice survey focused on the mobility function and its offerings. The 2019 report published earlier this year can be downloaded here. AIRINC is currently canvassing leading practice companies for its 2020 report. The report has been completely redesigned with a focus on organizational design, technology, and flexibility. We will be publishing the survey in early spring 2020, so be sure to check back and download the report next year.
If you don't see what you need, just ask our advisory services team by clicking below or emailing directly to this address: advisory_services@air-inc.com.
---

You may also like:
Pulse Survey Results: Assignees in Hong Kong
---

Did you miss the AIRINC Institute?
Access the recordings for the complete series by clicking here!
---