The demand is limited for expatriate housing in Port Au Prince and its prime suburb of Pétionville, mostly due to the poor political and ever deteriorating economic climate in the country.
Active construction mainly focuses on small apartment complexes in the various hillside neighbourhoods within Pétionville including: Péguyville, Montagne, Noire, and Morne Calvaire. These newer complexes are comprised of one and two bedroom apartments, which see much more demand than larger and more expensive houses.
Expatriates looking to rent anywhere in Port Au Prince are typically looking for buildings that have been built to seismic standards and bear the official seal of approval from the global structural and earthquake engineering firm Miyamoto International.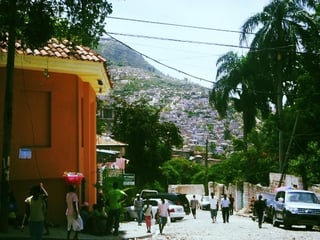 Miyamoto International has been active in Haiti ever since the 2010 earthquake, and have trained more than six hundred Haitian engineers to help rebuild Haiti to meet high seismic standards. The company inspects and certifies that buildings have been built correctly. Miyamoto approved housing is the norm today for NGOs and multinational companies relocating staff into Haiti. If you'd like to learn more about Miyamoto in Haiti, please follow the link below: http://miyamotointernational.com/locations/haiti/
This post is taken from On-site Insight, AIRINC's in-house global mobility blog. On-site Insight provides AIRLinc subscribers with an exclusive "behind-the-surveys" insight into new and existing expatriate locations based on commentary and photos from our global research team. Included is information on general living conditions as well as changing costs for both goods and services and housing and utilities, along with much, much more! To find out more, click here.