Views on survey in Dar es Salaam, Tanzania. Photo taken by AIRINC Surveyor Samuel Pearl Schwartz.
Availability of Goods and Services in Dar es Salaam
On my most recent trip, I surveyed Dar es Salaam, the commercial capital and most populous city in Tanzania. While conducting my survey, I observed that several areas have developed in order to cater to expatriate needs. While overall availability of goods and services is consistent, certain categories are lacking and require purchases to be made on home leave or through travel to nearby international cities, like Nairobi.
Popular shopping areas in Dar es Salaam
Nearly every expat-quality outlet in Dar es Salaam is located in Oyster Bay, Masaki, or Mlimani Mall. Oyster Bay and Masaki are to the north of the city center. Most expatriates live in these two adjacent areas, which are significantly quieter and safer compared to the heavy traffic and high population density of the rest of the city. Grocery stores in Masaki, such as Shoppers Plaza and Village Supermarket, cater to expatriates, carrying a large number of imported goods and providing security for parked vehicles. Most high-quality pharmacies, hair salons, restaurants, and hotels are also found in this area. Expatriates could potentially do most of their shopping without leaving this peninsula area.
The other major concentration of expatriate outlets in Dar es Salaam is Mlimani Mall. Located about 10 km west of Masaki, it is Dar es Salaam's only high-quality shopping mall. South African hypermarket GAME can be found in Mlimani, as well as various restaurants, home furnishing stores, and the city's best movie theater. Traffic can be very bad getting to and from Mlimani, which might encourage expatriates to do their shopping in the quieter areas like Oyster Bay and Masaki, but Mlimani Mall is the closest you can get to a one-stop shopping experience.
---
Views of traffic in Dar es Salaam, Tanzania. Photo taken by AIRINC Surveyor Samuel Pearl Schwartz.
---
Notable limitations on Goods and Services
There are a few areas where goods and services availability is lacking in Dar es Salaam. The first and most notable is the lack of expatriate-quality clothing. There are almost no imported clothing brands in Tanzania, and shops claiming to sell Levi's jeans or Tommy Hilfiger shirts are likely selling knock-offs. Medical care is also not great in the city. In Oyster Bay and Masaki there are very few specialty hospitals and dental clinics that cater to expatriates, but it is unlikely someone would elect for a major procedure here. Finally, clubs and fitness centers are limited, and some expatriates go to hotel fitness centers as a result.
---
On-site Insight:
This post is part of AIRINC's On-site Insight series. On-site Insight provides readers with an exclusive "behind-the-surveys" perspective of new and existing expatriate locations based on commentary and photos from our global research team. Included is information on general living conditions as well as changing costs for both Goods & Services and Housing & Utilities, along with much, much more.
---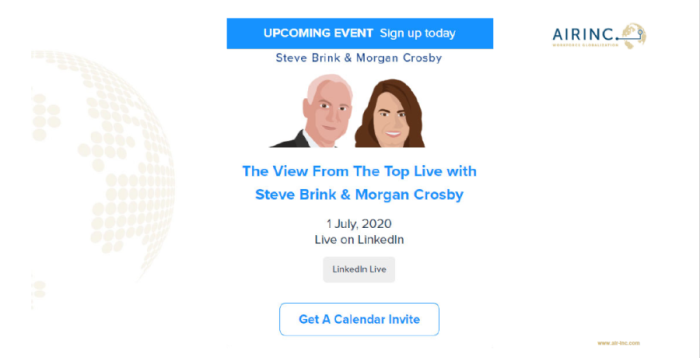 ---
About AIRINC
Listen | Partner | Deliver. For over 60 years, AIRINC has helped clients with the right data, cutting-edge technology, and thought-leading advice needed to effectively deploy talent worldwide. Our industry expertise, solutions, and service enable us to effectively partner with clients to navigate the complexity of today's global mobility programs. As the market continues to evolve, AIRINC seeks innovative ways to help clients address new workforce globalization challenges, including mobility program assessment metrics and cross-border talent mobility strategy. Our approach is designed with your success in mind. With an understanding of your goals and objectives, we ensure you achieve them. Headquartered in Cambridge, MA, USA, AIRINC has full-service offices in Brussels, London, and Hong Kong. Learn more by clicking here.
---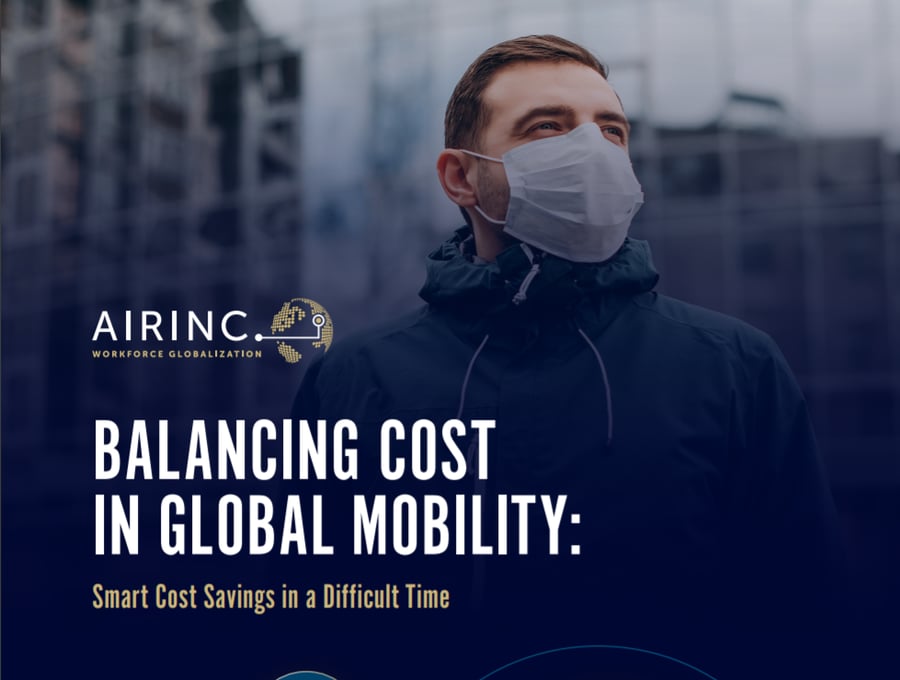 ---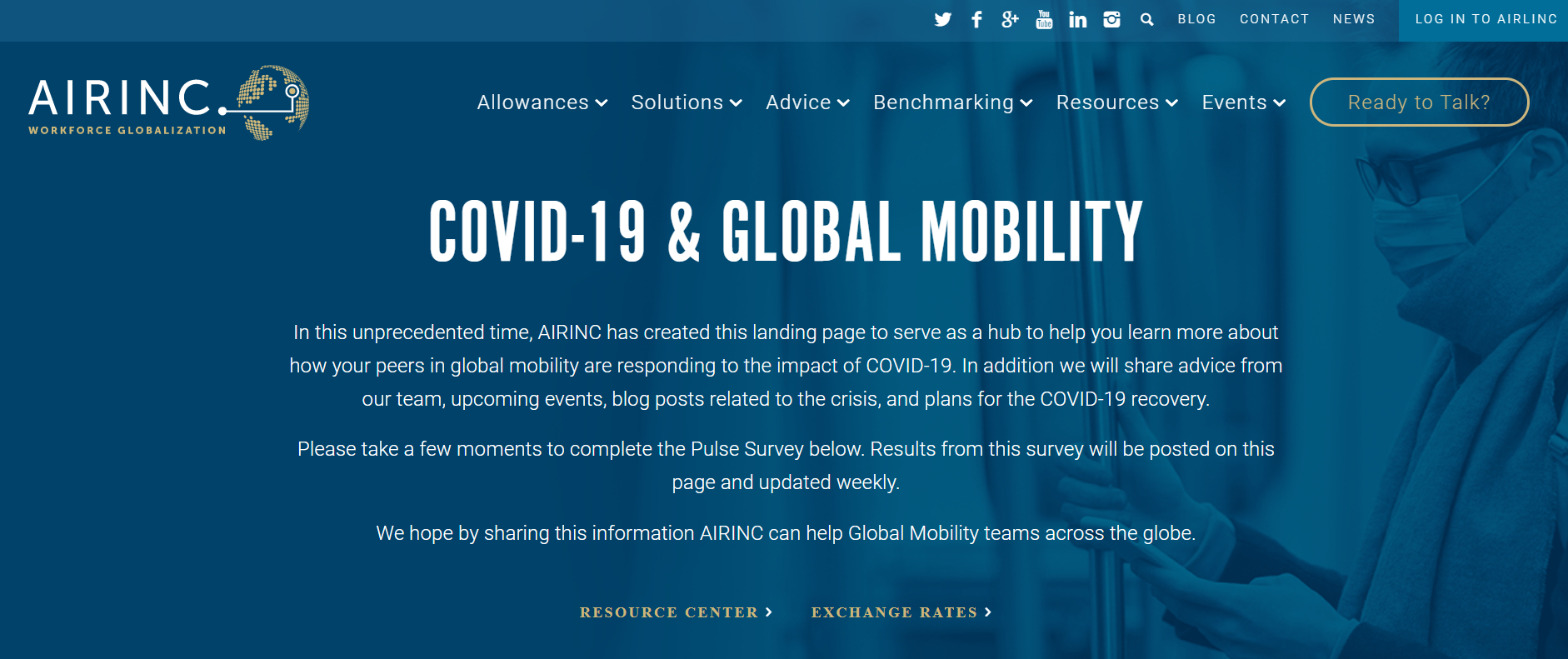 Visit AIRINC's COVID-19 Global Mobility landing page to read the best Mobility-related sources aggregated into one place.
---