There are official and unofficial taxis in Dushanbe, Tajikistan. The unofficial ones are most commonly used by locals as they can be hailed easily.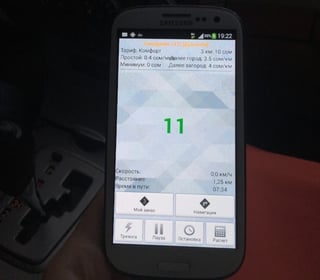 Taxis and Travel in Dushanbe, Tajikistan
The fare is bargained and the drivers often take in multiple passengers, who share the ride and cost. Official taxis, which is what's recommended for expatriates, usually need to be called, taking about five to ten minutes to arrive. Although there is still no traditional meter or receipt printing device, drivers use a mobile app as the meter. After a week of trying out both kinds of taxis, I found that the official ones were newer and less expensive, and I felt more comfortable in them, probably due to the fact that using a meter is predictable and clear.
International Transportation Reports
Want to learn more about transportation across the globe?
This post is taken from On-site Insight, AIRINC's in-house global mobility blog. On-site Insight provides AIRLinc subscribers with an exclusive "behind-the-surveys" insight into new and existing expatriate locations based on commentary and photos from our global research team. Included is information on general living conditions as well as changing costs for both goods and services and housing and utilities, along with much, much more! To find out more, click here.