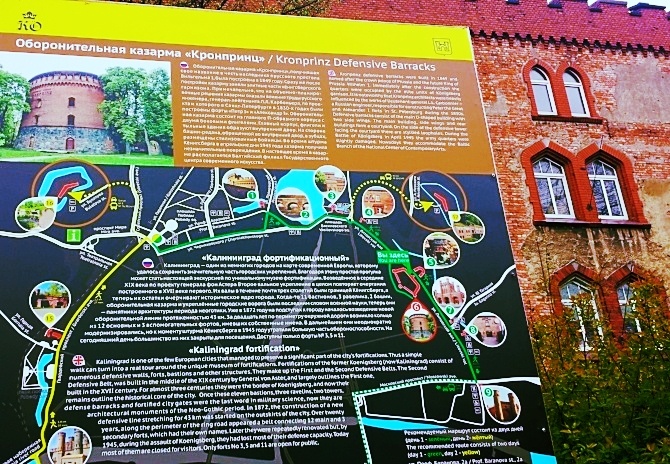 During my recent survey, I had the opportunity to spend a research day-trip in Kaliningrad, the non-contiguous Russian exclave wedged between Germany, Poland, Lithuania, and the Baltic Sea. I rented a car for my survey of nearby Klaipeda, Lithuania, and had initially intended to drive into the enclave myself, but Russia doesn't allow European rental cars to cross over their borders. Thankfully, there is a bus that goes between Klaipeda and Kaliningrad once a day in each direction.
The quickest land route between the two cities is along the Curonian Spit, a long strip of land off the coast of mainland Lithuania, which the bus used a ferry to reach before the trip could begin in earnest. After two hours of driving, we reached the border between Lithuania and Russia.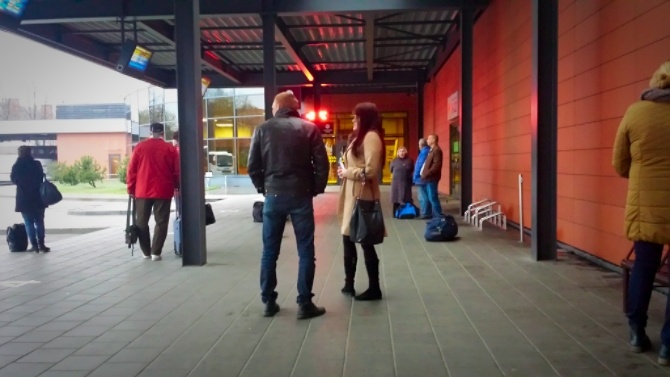 Leaving the EU was smooth enough. A border control officer came on board, collected everyone's passports, and returned with them all stamped after just a few minutes. We then drove about twenty feet and began the process for entry into the Russian Federation. This proved more time-intensive; we made it through after about forty-five minutes, but since Kaliningrad is in a different time zone than Lithuania, we technically finished fifteen minutes before we started. After another two hours of driving, we were at the main station of Kaliningrad, and I had six hours until the return bus departed.

The city, formerly known as Königsberg, was a part of Prussia and then Germany until 1946, at which point it was captured and occupied by the Soviet Union. I absorbed the remnants of this unique history as I walked throughout the city, visiting familiar outlets and passing various landmarks such as the Königsberg Cathedral and the Bunker Museum. I've surveyed many Russian cities and found the juxtaposition of a standard Russian cityscape dropped amidst the remains of a Teutonic city with castle walls and gates scattered throughout to be quite a contrast – a Germanic skeleton lingering amidst a Soviet metropolis.