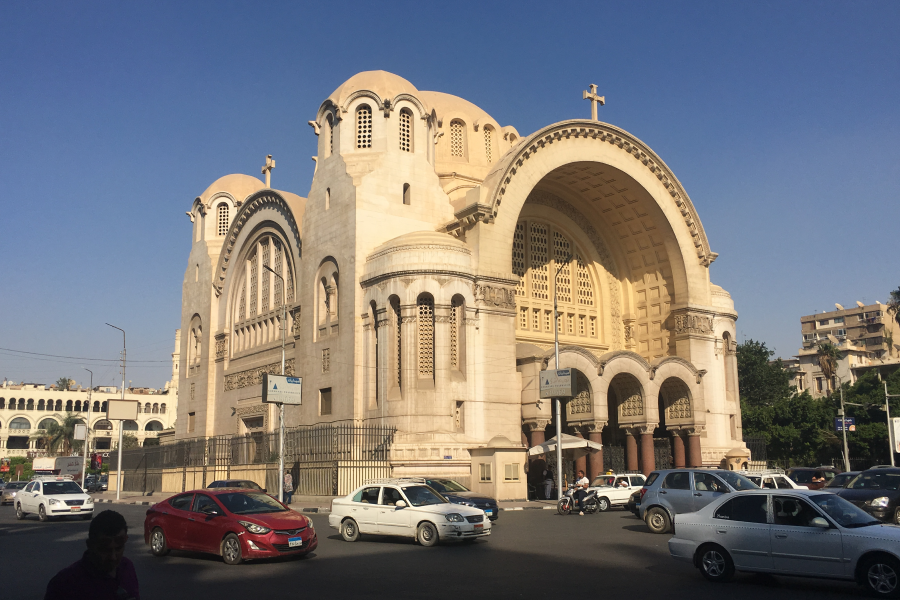 An intersection with no stoplights or street signs in Cairo, Egypt . Photo taken by AIRINC Surveyor Samuel Pearl Schwartz.
Taxi Meters in Cairo
In Cairo, expatriates typically use a driver rather than relying on public transportation options. During my August survey I found that, even though taxis have meters, drivers are frustratingly unwilling to use them when driving expats. Typically, in cities where this happens, I push back and insist they use the meter or I'll find another taxi, and drivers begrudgingly agree. However, in Cairo I often found drivers disinclined to take me as a passenger, preferring to lose my business rather than accept a lower fare. Perhaps they hoped that I would eventually agree to accept their elevated expat rate, especially as I stood in the sun with daily high temperatures hovering around 36°C (97°F).
---

Recent post:
Traveling with Public Transit Apps in Central Europe
---
Rideshare Apps in Cairo
I tried rideshare apps next, which many expats use more frequently than taxis. With rideshares, fares are set, car quality tends to be higher, and drivers are more likely to use air conditioning instead of open windows.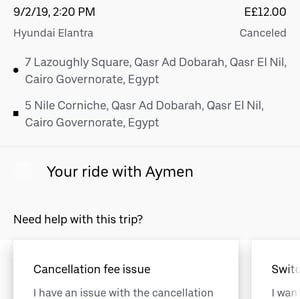 In many cases, rideshare drivers around-the-world can only see the destination when they arrive at the pickup point. But Cairo rideshares have their own quirk that I haven't seen anywhere else in the world. Drivers would accept my ride, and then pull over and either message or call me to ask where I was going. If it was an acceptable destination, they would start driving again, but if it wasn't, they would cancel the ride. Some drivers would even drive in the opposite direction so I had to cancel the ride and they would collect a cancellation fee.

I asked locals about this and they said, since traffic can be so bad in Cairo, and certain areas of the city are less accessible than others, rideshare drivers prefer to screen their destinations before picking up passengers. A ride to certain parts of the city could leave them stuck in traffic for hours. For example, while trying to get from my hotel in downtown Cairo to Festival City Mall (a popular mall in New Cairo near expat compounds) during rush hour, it took two or three tries to find a driver that would take me.
---

Related:
How does Transportation in Buenos Aires Compare Globally?
---
Global Transportation: Want to learn more?
Many factors, such as traffic conditions and security environment, impact transportation options for expatriates. If you'd like to learn more about expatriate transportation in Egypt or anywhere around the globe, click below:
---

Mobility Policy:
What can you do to protect your international assignees when home or host currency weakens?
---