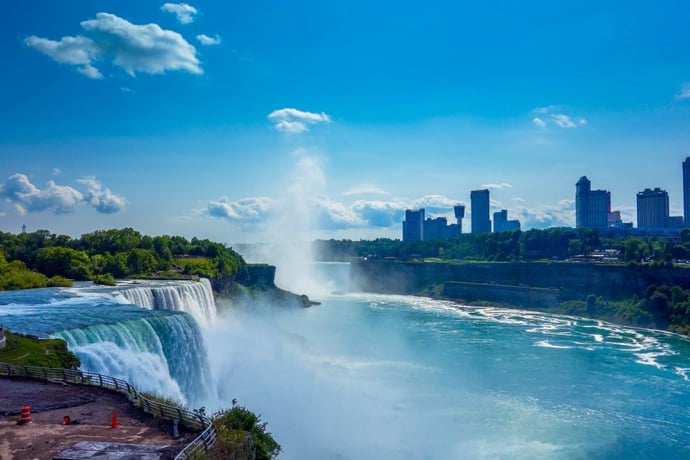 2019 CERC Conference in Niagara Falls ON, Canada
'The Cost of Living - It's Not Just About the Cost of Housing'
The upcoming 2019 CERC Conference will be held in Niagara Falls ON, Canada starting this Sunday. AIRINC is excited to participate in this great event and AIRINC Senior Director Jessica Caligan will be giving a presentation with Runzheimer and Weichert entitled, The Cost of Living - It's Not Just About the Cost of Housing.

Session Description
A common misunderstanding when moving a transferee to a location with higher housing costs is that they will focus exclusively on the cost of housing and subsequently misinterpret this as the difference in the cost of living.

Although housing costs may be double or even triple in the new location, other key factors that make up the total annual costs to live in the new location must be considered. Depending on the type of assignment, these costs range from income taxes, social security taxes, utilities, transportation and other living costs. It is only after incorporating all expenditures that the overall cost of living differential between locations can be determined.

This session will use actual examples for domestic, cross-border, and international relocations to compare what components are included and how the cost of living is determined.
Time and Location
3:45 PM - 5:00 PM
Mon Sep 16, 2019
Strategy Room #2
Register
To join this educational upcoming event, register for the Global Workforce Symposium 2019, 15-17 September 2019 in Niagara Falls ON, Canada:
---
About AIRINC
We help our clients address expatriate compensation and mobility issues in a complex global environment through advisory services, data services, and technology solutions, while providing our employees with a culture of teamwork, global knowledge, career growth, and interesting solutions to challenging problems.
We understand that people make an organization successful. We empower companies to deploy global talent by leveraging high quality-data, decision-making tools, and thought-leading advice. Our industry expertise, solutions, and consultative approach enable us to partner with clients to deliver value. Learn more by clicking here.