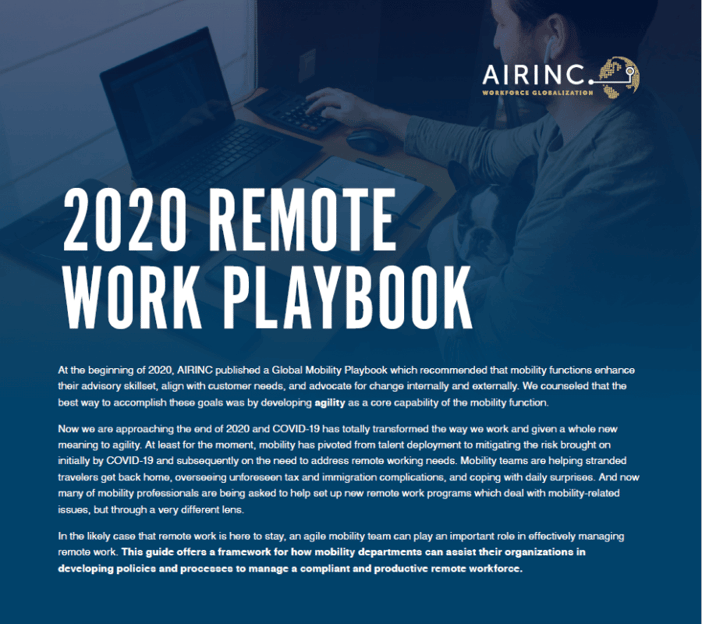 How can you effectively manage Remote Work?
In the likely case that remote work is here to stay, an agile mobility team can play an important role in effectively managing remote work. This guide offers a framework for how your mobility departments can assist your organization in developing policies and processes to manage a compliant and productive remote workforce.
Creating the Playbook:
At first glance, remote work seems simple, but it quickly becomes clear that
it requires broad expertise to appropriately manage. Input is needed from the business, HR, tax, finance, legal, and sometimes immigration/relo.
Mobility already works with each of these stakeholders, and therefore is
well-positioned to own or assist with remote work policy/governance. This is another step toward mobility's continued growth from relocation into
a strategic talent deployment function.
---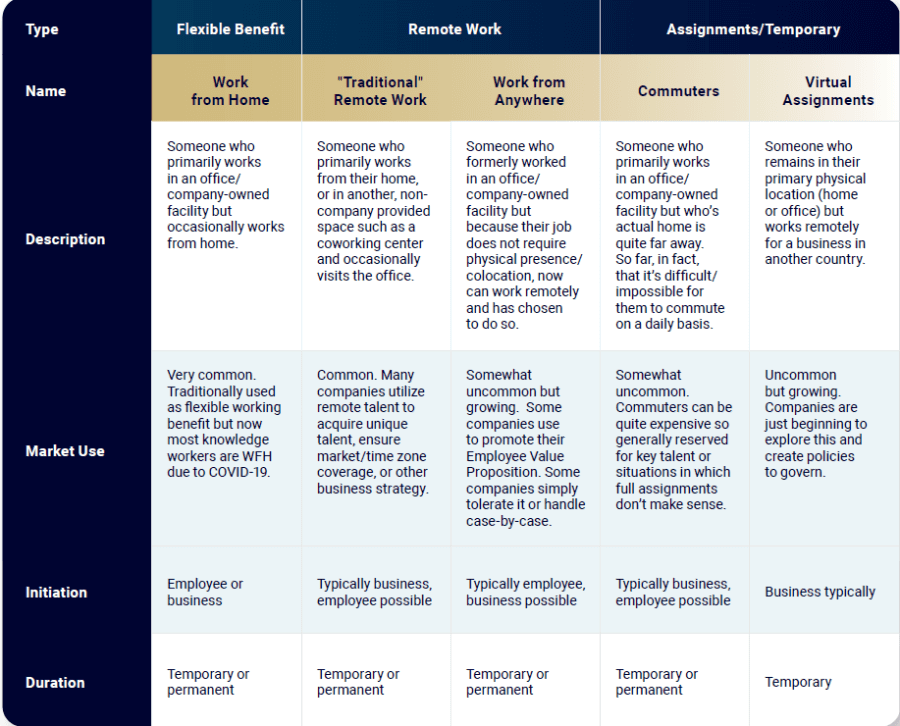 An excerpt from AIRINC's 2020 Remote Work Playbook
---
Download the 2020 Remote Work Playbook to learn:
The types of remote work and patterns we may experience
How it fits in with the overall talent/business strategy
Policy and governance considerations
Creating process and tools to scale and manage these programs
Get started on the future of Remote Work at your company by downloading your copy of AIRINC's 2020 Remote Work Playbook today:
---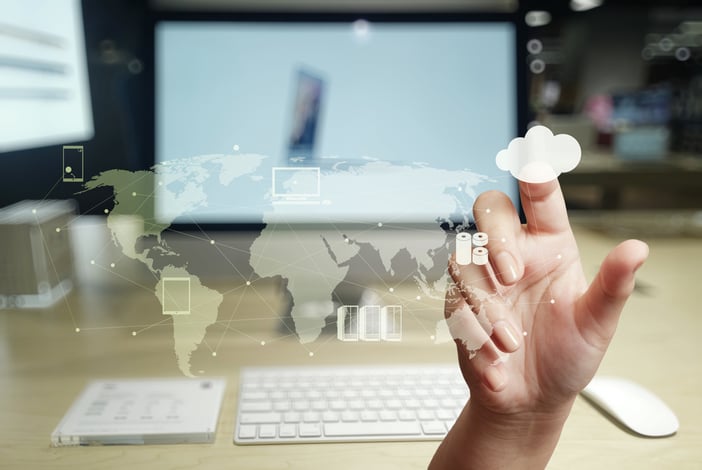 ---
About AIRINC
Listen | Partner | Deliver. For over 60 years, AIRINC has helped clients with the right data, cutting-edge technology, and thought-leading advice needed to effectively deploy talent worldwide. Our industry expertise, solutions, and service enable us to effectively partner with clients to navigate the complexity of today's global mobility programs. As the market continues to evolve, AIRINC seeks innovative ways to help clients address new workforce globalization challenges, including mobility program assessment metrics and cross-border talent mobility strategy. Our approach is designed with your success in mind. With an understanding of your goals and objectives, we ensure you achieve them. Headquartered in Cambridge, MA, USA, AIRINC has full-service offices in Brussels, London, and Hong Kong. Learn more by clicking here.
---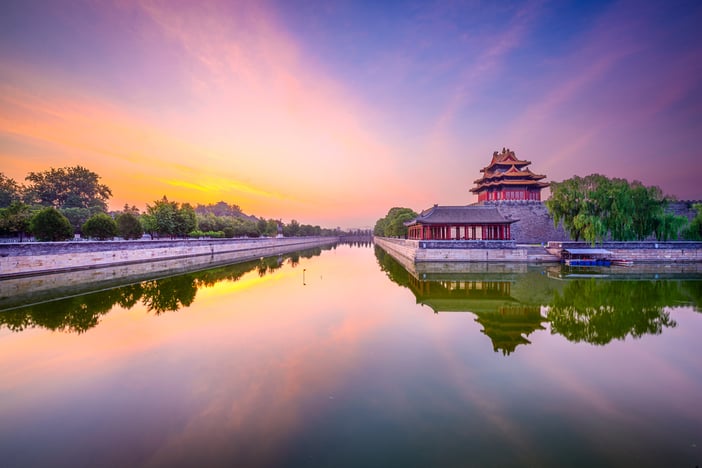 ---