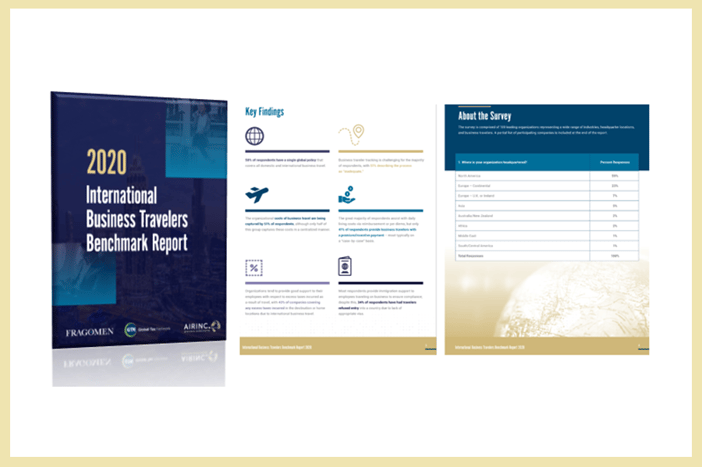 Sponsored by AIRINC, Fragomen, and GTN you can now access the 2020 International Travelers Benchmark report.
The results highlight key challenges and popular solutions that organizations use to enhance the effectiveness of critical cross-border mobility approaches. Increasingly International Business Travel is considered a key strategic global mobility policy offering, and organizations are seeking to streamline administration, capture costs, and ensure compliance.
Some key findings from the report include:
58% of respondents have a single global policy that covers all domestic and international business travel
51% describe the process of business traveler tracking as inadequate
34% of respondents have had travelers refused entry into a country due to lack of appropriate visa
Download the complete report here:
---

ALERT on the Coronavirus:
ALERT: Latest Updates on China and the Coronavirus
---

Related:
The Top 3 Reasons to Benchmark your Global Mobility Program
---

You may also like:
Pulse Survey Results: Assignees in Hong Kong
---
2019 Long-Term Assignment Benchmark Report [Download]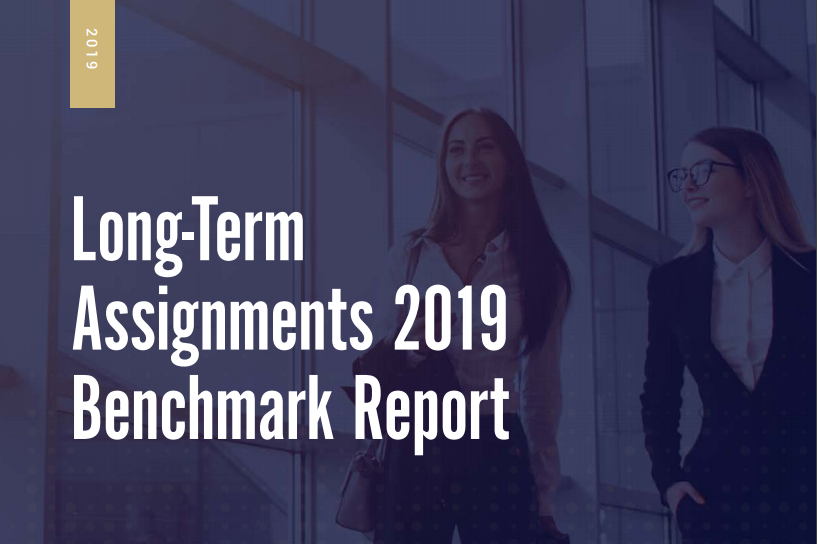 The 2019 LTA Benchmark Report provides a comprehensive overview of policies and practices for temporary long-term international assignments.
---
"Hands down the most detailed and useful benchmark report I have seen from any vendor to date."
- Senior Executive Reward Manager, FMCG firm, U.K.
Download your copy now by clicking here.
---