United States Tax Changes
On December 22, 2017, President Trump signed the "Tax Cuts and Jobs Act" into law. The comprehensive tax reform act contains provisions that affect individuals and employers of globally-mobile employees (as well as corporations). This update focuses on individual taxation on employment income. The current bracket structure of seven individual tax rates is retained, but the top rate is lowered to 37%, and additional modifications have been made (see table below):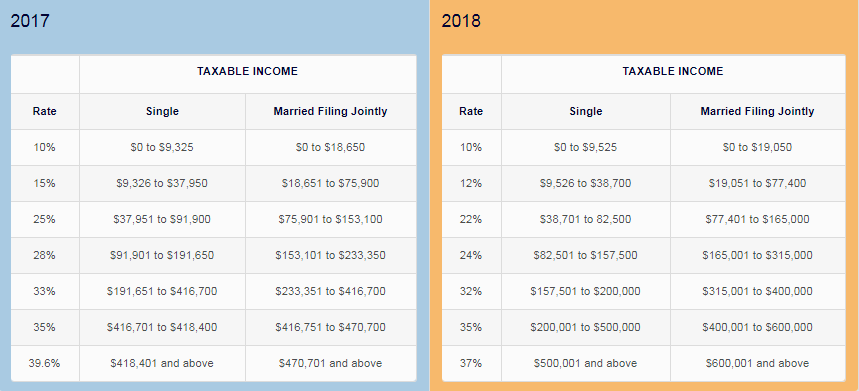 Significant Changes to Itemized Deductions
Significant changes have been made to allowable itemized deductions. Individuals will only be able to deduct up to $10,000 combined for state and local income taxes, property taxes, and sales tax. Itemized deductions subject to the 2% floor (including tax preparation fees, investment expenses, and unreimbursed business expenses) have been repealed. The Act also eliminates the 'Pease' limitation on overall itemized deductions.
Click below to see our Global Mobility Benchmark Report on U.S. tax changes: