y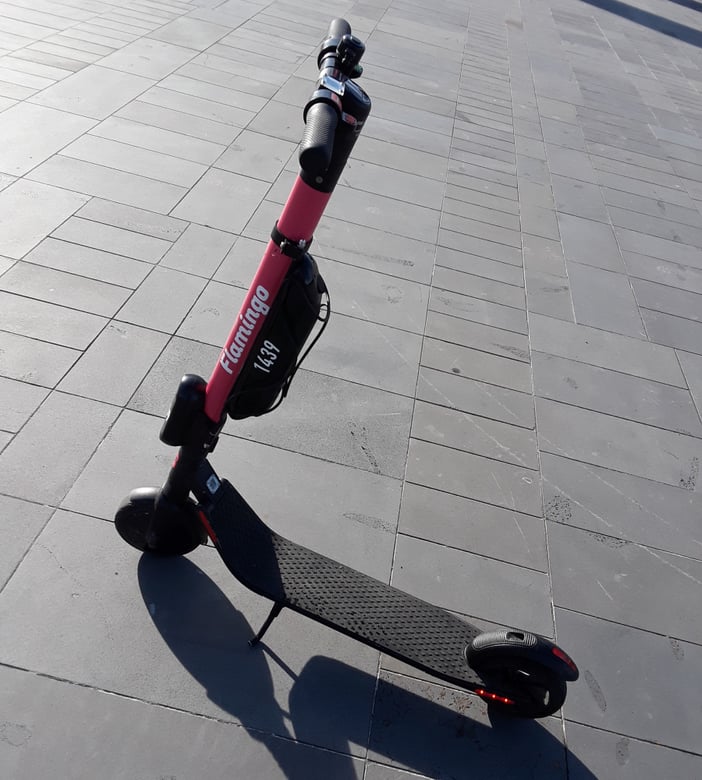 Pausing for a photo in Pukeahu Park, Wellington, New Zealand. Photo taken by AIRINC surveyor Patrick Benedetti.
Many modes of transport over 15 years of surveying
Over my fifteen years of cost of living surveys, I've traveled by taxi, subway, commuter rail, and ferry to collect data. Once, while pricing a supermarket in China, I noticed bicycles were under 140 CNY (20 USD). Tired of crawling through traffic in taxis, I bought a bike and completed the survey riding around the city. I really enjoyed the freedom a biking survey provided but assumed it was an isolated event.
Surveying by electric scooter in Warsaw, Poland
This May I surveyed Warsaw, Poland, and immediately noticed people riding on electric scooters. I recognized an e-scooter rental company I'd used in the U.S., and I already had an app installed on my phone. Renting one was simple—I just scanned the code to release the scooter and pushed off. E-scooters hold a good charge, are cheaper than taxis, and make navigating the survey feel more like an adventure. Plus, Warsaw has great bike lanes! I visited malls, supermarkets, hotels, and arrived at meetings with real estate agents with plenty of time.
Surveying by electric scooter in Wellington, New Zealand
When I heard I'd be surveying New Zealand this August, I quickly checked online for e-scooters. Sure enough, there are several companies offering dockless e-scooter rentals via app. I noticed some key differences in Wellington. There were fewer scooters, so finding one available was sometimes challenging. Signing up with different companies increased my chances. Also, Wellington's hills slowed my journey down, and I found myself kicking back with my foot during some ascents.
Bike rentals have been available in these cities for years, but scooters have appeared over the last year, and there have been some regulation issues. Riders are encouraged to park scooters properly, out of the way of pedestrians and vehicles, but these rules are not always followed. Overall, surveying by scooter was a great alternative to other forms of public transportation within the city center, but I still took taxis to get to other, further parts of town. After my return, I bought my very own e-scooter to relive the magic of Warsaw and Wellie a little closer to home.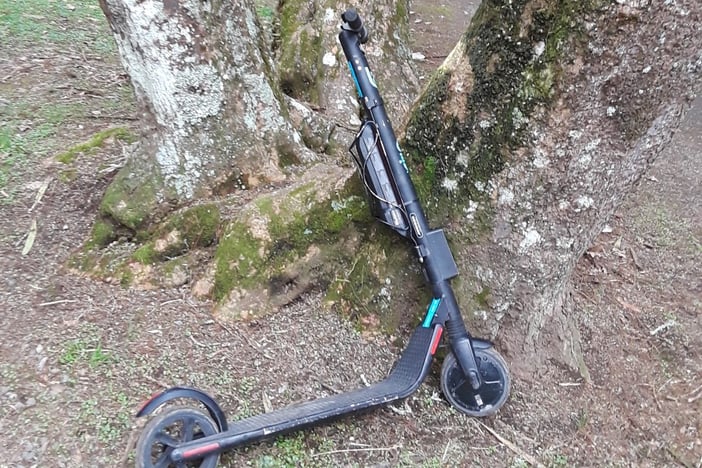 Riders are encouraged to park scooters properly, but this is not always followed
---

Trending now:
5-Days-in-Rome: Glimpse an AIRINC Cost of Living Survey in Action! [video]
---
Want to learn more about AIRINC?
We help our clients address expatriate compensation and mobility issues in a complex global environment through advisory services, data services, and technology solutions, while providing our employees with a culture of teamwork, global knowledge, career growth, and interesting solutions to challenging problems.
We understand that people make an organization successful. We empower companies to deploy global talent by leveraging high quality-data, decision-making tools, and thought-leading advice. Our industry expertise, solutions, and consultative approach enable us to partner with clients to deliver value. Learn more by clicking here.
---

Our 2019 Mobility Outlook Survey confirms that 48% of companies are prioritizing better communications with the business.
Download the 2019 AIRINC Mobility Outlook Survey!
---

Did you miss the AIRINC Institute?
Access the recordings for the complete series by clicking here!
---