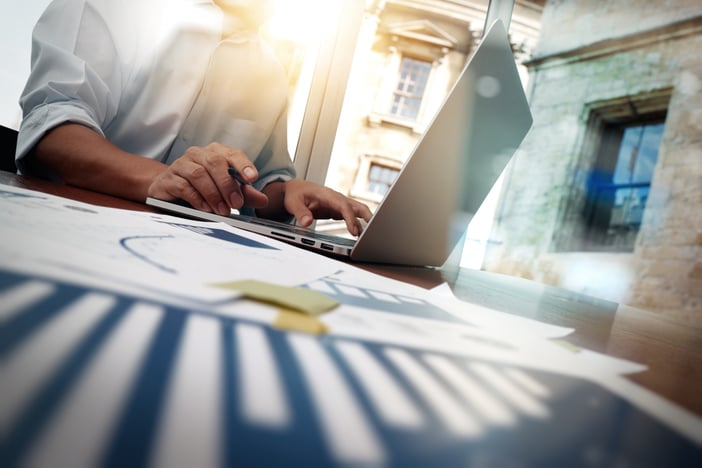 Addressing a variety of goals with Lump Sums
In AIRINC's 2020 Mobility Outlook Survey, 60% of companies said they offered some form of lump sum as part of their mobility program. Lump Sums are so popular because they can address a variety of goals in one neat, simple package. For example:
1. Employee satisfaction – they allow employees to flex funds to the services that they need and away from those that they don't
2. Diversity and Inclusion – related to #1, allowing employees to flex funds can help diverse populations better address their unique needs
3. Cost certainty – lump sums act as a cap on costs, which makes for easier, clearer budgeting
4. Administrative simplicity – lump sums generally require far less time to administer than providing in-kind benefits
Popularity from Versatility: Lump Sums have a number of uses
As a cash fund for the employee to use as needed
Paying in cash allows the employee maximum flexibility since they can use the funds however they wish. Additionally, since employees can keep unused funds, a cash lump sum can serve as a modest incentive. Paying cash is administratively simple for the company, but may be giving up tax advantages in some jurisdictions.
As a managed reimbursement cap
Using a lump sum as a cap allows the company to provide some guidance in how the funds can be spent (since the employee must still submit for reimbursement) while still allowing the employee the flexibility to choose to distribute funds to services that they feel they need. Additionally, unlike in a cash approach, a managed reimbursement model allows the company to keep any unused funds. That said, a managed cap is most effective when you have a strong technology platform to manage its administration.
As a way to estimate costs accurately
Whereas in-kind benefits may vary in cost from move to move, lump sums provide cost certainty which can be especially important when trying to calculate the costs for bids for client work or for group moves.
---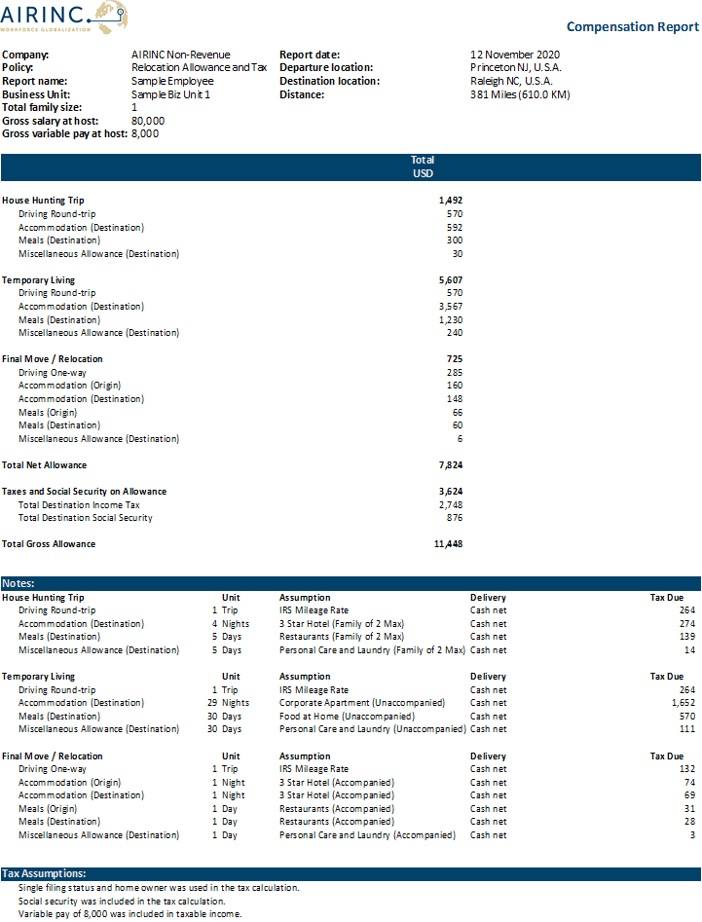 Sample above from AIRINC's Lump Sum Calculator tool
---
Strategic Use of Lump Sums
Lump sums can be an important tool in your mobility toolbelt. Companies are especially focused on using them for less strategic moves. This gives them improved cost certainty and administrative simplicity for the majority of their moves, while still allowing them to focus on providing high-touch service for strategic moves with the highest value to the company.
AIRINC has been helping clients worldwide calculate lump sums for house hunts, relocations, home leaves, and R&R trips for years. Our lump sums for international or domestic moves are backed by our best-in-the-business data collection process and client engagement teams.
If you'd like to learn more about AIRINC's lump sums visit our Lump Sum Calculator page, contact your client engagement team, or fill out our Contact Us form today.
---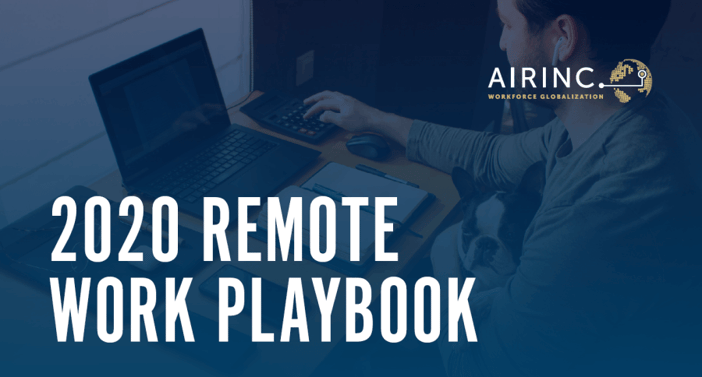 ---
About AIRINC
Listen | Partner | Deliver. For over 60 years, AIRINC has helped clients with the right data, cutting-edge technology, and thought-leading advice needed to effectively deploy talent worldwide. Our industry expertise, solutions, and service enable us to effectively partner with clients to navigate the complexity of today's global mobility programs. As the market continues to evolve, AIRINC seeks innovative ways to help clients address new workforce globalization challenges, including mobility program assessment metrics and cross-border talent mobility strategy. Our approach is designed with your success in mind. With an understanding of your goals and objectives, we ensure you achieve them. Headquartered in Cambridge, MA, USA, AIRINC has full-service offices in Brussels, London, and Hong Kong. Learn more by clicking here.
---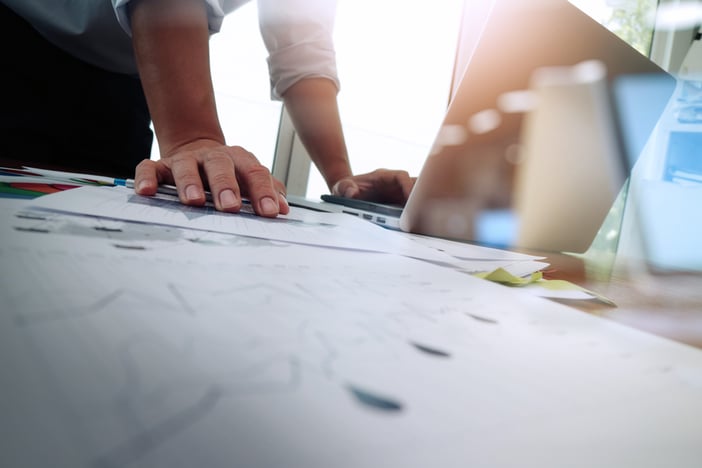 ---