An interview with Kay Hall, Vice President AIRINC EMEA

What drives global mobility policy changes?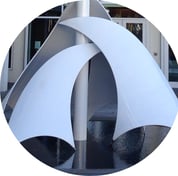 Kay: Changes in global mobility programs are driven by many factors, including shifts in a company's demographics, their business needs, and their leadership culture to name a few. When Global Mobility holds out for too long, cracks appear in the system and typically the tell-tale signs are increased policy exceptions, too many policies, or simply a great deal of 'noise' from either the assignees or the business.
Even when it's clear that there is a problem and a need for change, the process is far from simple and varies hugely from company to company.
AIRINC is currently witnessing a lot of change across the spectrum of mobility. We are often heavily involved in the process, be it benchmarking and resetting allowances, developing new compensation structures or on-boarding new data clients.
Are there certain areas that you focus on in a transition?
Kay: In essence, every programme is unique and has its own drivers, but what is well-known is that two areas are crucial to a successful transition: preparation and communication. The former involves analysing impact to net pay, the impact to the total programme spend, systems testing, and much more.
Communication is broadly divided into two audiences, namely stakeholders and assignees. You may think that the more you invest in preparation and communication, the more successful the transition, and although that is generally true, it is often not the whole picture.

What other factors can influence policy changes?
Kay: Now more than ever, one of the biggest drivers of the success of a transition is the buy-in from senior stakeholders and the investment in getting them on board cannot be thorough enough.
Getting alignment from business leaders, the greater HR community, Boards, and Works Councils are critical to paving the way for changes.
This means listening to their views, conducting facilitated workshops, socialising ideas for the future and much more. The more engagement and involvement from these stakeholders the better, since ultimately they will usually need to sign-off on decisions. They need to feel engaged and that they understand some of the anticipated trade-offs. This group is again crucial in supporting Global Mobility's position and maintaining credibility when the assignee is informed of program changes.
Ironically, when stakeholders block decisions, it's often in their very worst interests since most transitions are driven by business needs - they just don't always know it.
How does AIRINC underscore the value to a business to make a data or policy transition?
Kay: There are no magic bullets to successfully change your mobility program.
Helping clients explain a clear business case for change has now become a routine part of our client support.
With preparation, communication and the buy-in of senior stakeholders, a successful transition path forms. The culture of your organisation will play a key role in determining what works and what doesn't and how long the process will take.

Any last thoughts?
Kay: While there are pioneers in global mobility who anticipate change with glee and relish the thought of a big bang transition, it's not necessarily everyone's cup of tea. We are always keen to hear of your ideas and questions on this subject. Please feel free to contact me directly if you prefer at khall@air-inc.com

Kay Hall is Vice President AIRINC EMEA and is responsible for developing and implementing the European business strategy for AIRINC, a research-based consultancy advising companies on cross-border mobility policy and compensation. Currently based in London, but having lived most of her life 'abroad', she embodies the TCK (Third Culture Kid), at home everywhere yet nowhere. A graduate in Economics and French from London University and fluent in English, French, Dutch and German, Kay has also served on the Worldwide ERC's EMEA Committee and in 2012 was awarded the European EMMA for 'Global Mobility Professional of the Year'.