Protesters in Santiago, Chile. Photo taken by AIRINC surveyor Kathy Lam.
Protests Fade in Santiago, Chile
Since October 2019, mass protests have been taking place throughout Chile, especially in the capital. I was on-site in Santiago in late February and saw evidence of protests everywhere, including protest graffiti and posters, sidewalks with missing bricks, damaged traffic lights, and store windows covered with plywood or sheet metal. I also encountered protests almost every day during my survey. As a foreigner, I was able to avoid them and felt safe for most of my time in the city.
Even though protests occurred on a frequent basis, while I was there they were mainly concentrated in Plaza Baquedano (also known as Plaza Italia) and surrounding areas. When navigating the city, I found some roads blocked and a few metro stations temporarily shut down, but it was still possible to navigate the city using public transportation. In other neighborhoods, like Las Condes which is a popular expatriate area, I didn't see any protest activity, so it was possible to avoid the protests, for the most part. When my survey brought me past the Plaza Baquedano area, I could feel the effects of tear gas and even ended up getting sprayed by a water tank.
---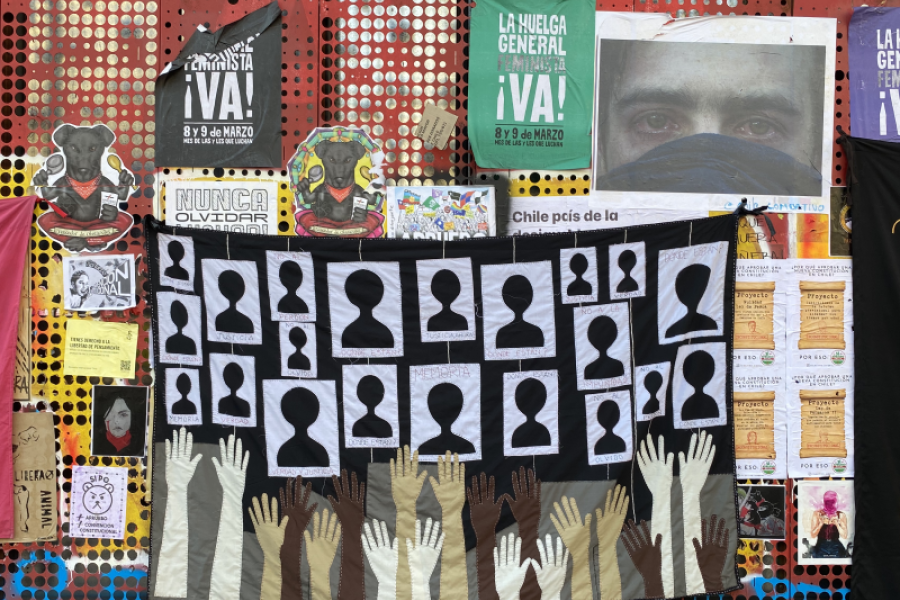 Signs of protest in Santiago, Chile. Photo taken by AIRINC surveyor Kathy Lam.
---
A slowing trend started by holidays, heightened by COVID-19
Nevertheless, while onsite locals told me that the protests during my stay were much less intense than before, since some people had left the city for their summer vacation. While I was there, people had believed that the protests would regain their momentum in March, given that the summer holidays would be over and a referendum on a new constitution was set for April.
However, the global outbreak of COVID-19 has changed the state of protest in Chile. While some dedicated demonstrators continue to gather, the frequency and size of protests has diminished. The constitutional referendum has been rescheduled for October 25.
Chile is not the only country to see the coronavirus outbreak impact protest movements. Hong Kong, India, Algeria, France, Zimbabwe, and other countries have seen reductions or full pauses of public demonstrations due to voluntary withdrawal of demonstrators, government crackdowns, or a combination of these factors.
---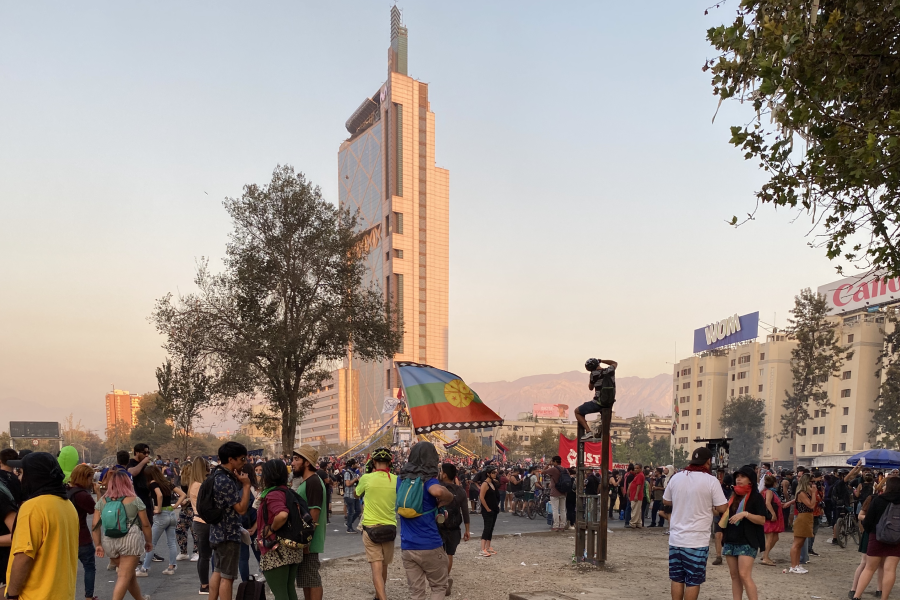 Protesters in Santiago, Chile. Photo taken by AIRINC surveyor Kathy Lam.
---
On-site Insight:
This post is part of AIRINC's On-site Insight series. On-site Insight provides readers with an exclusive "behind-the-surveys" perspective of new and existing expatriate locations based on commentary and photos from our global research team. Included is information on general living conditions as well as changing costs for both Goods & Services and Housing & Utilities, along with much, much more.
---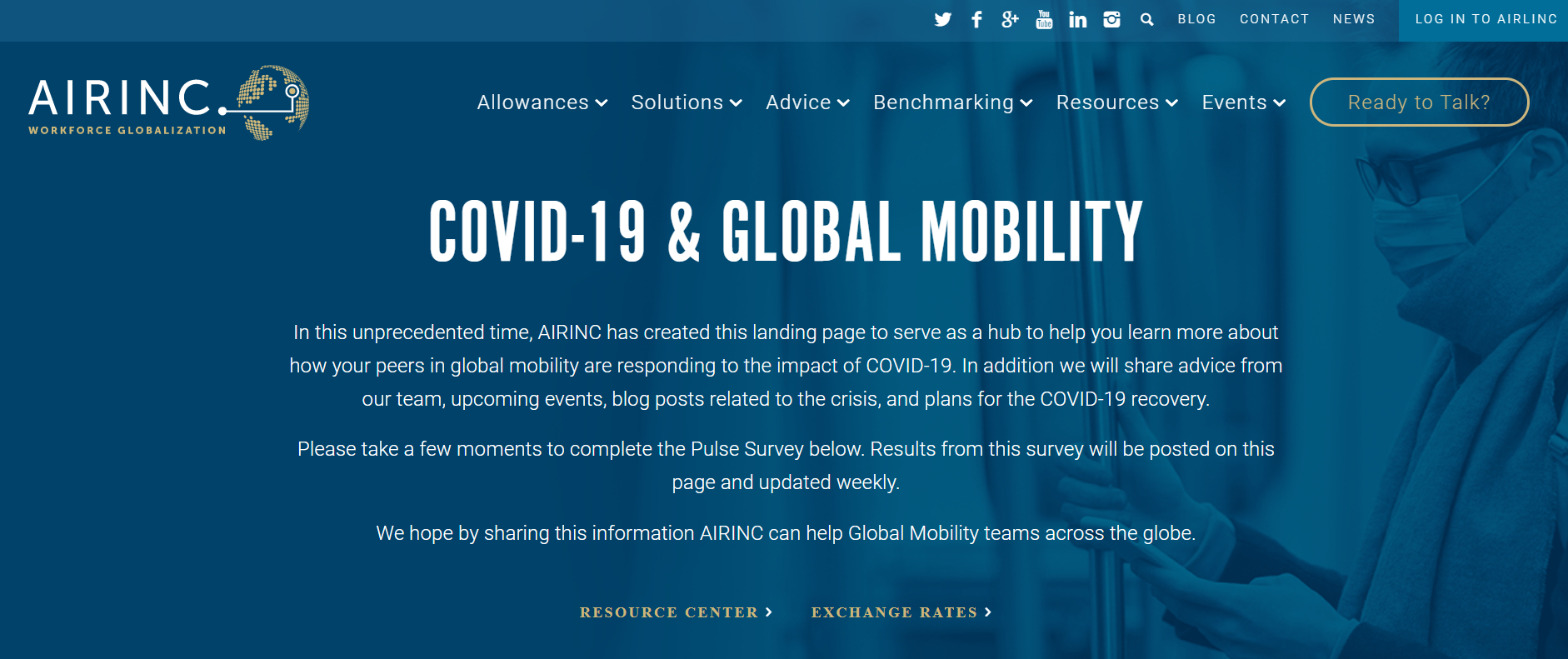 Visit AIRINC's COVID-19 Global Mobility landing page to read the best Mobility-related sources aggregated into one place.
---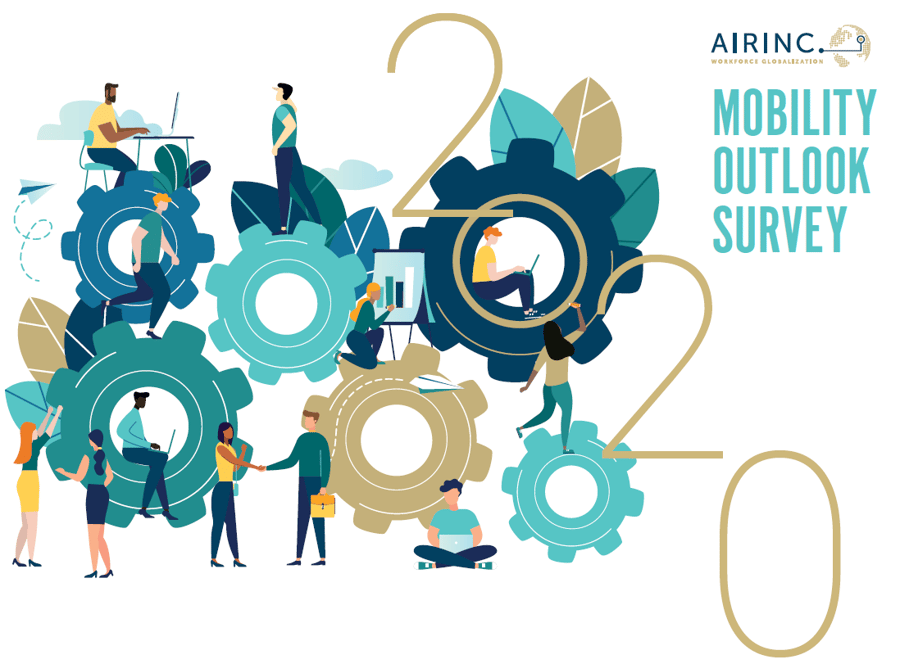 ---
About AIRINC
Listen | Partner | Deliver. For over 60 years, AIRINC has helped clients with the right data, cutting-edge technology, and thought-leading advice needed to effectively deploy talent worldwide. Our industry expertise, solutions, and service enable us to effectively partner with clients to navigate the complexity of today's global mobility programs. As the market continues to evolve, AIRINC seeks innovative ways to help clients address new workforce globalization challenges, including mobility program assessment metrics and cross-border talent mobility strategy. Our approach is designed with your success in mind. With an understanding of your goals and objectives, we ensure you achieve them. Headquartered in Cambridge, MA, USA, AIRINC has full-service offices in Brussels, London, and Hong Kong. Learn more by clicking here.
---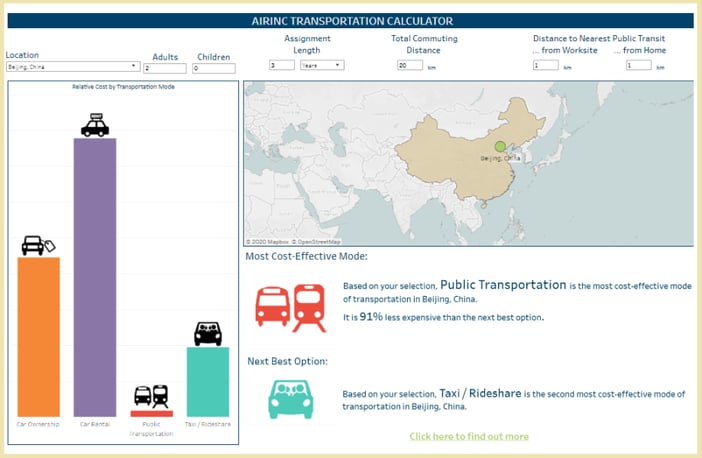 ---