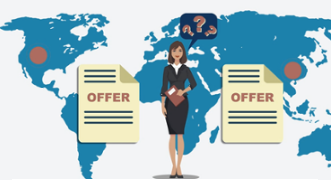 Do you find it difficult to assess the financial impact of an international job offer?
Whether you are localizing a current assignee, transferring an employee overseas, or hiring across borders — do you know if the employee will be better or worse off financially?
Your potential transferees and your business partners will expect you to have the answer. Having the right information at hand can achieve a high rate of offer acceptance. Not knowing the facts puts you at risk of costly salary negotiations and the loss of critical talent. Fortunately, there is an affordable, proven solution for this challenge:
Watch this two-minute video to learn more about how AIRINC's Salary Evaluation Tool can help your Global Mobility Program!
Advantages of the Salary Evaluation Tool:
Simple, quick inputs
Option to include bonus
Flexible tax and social security options
And much more...