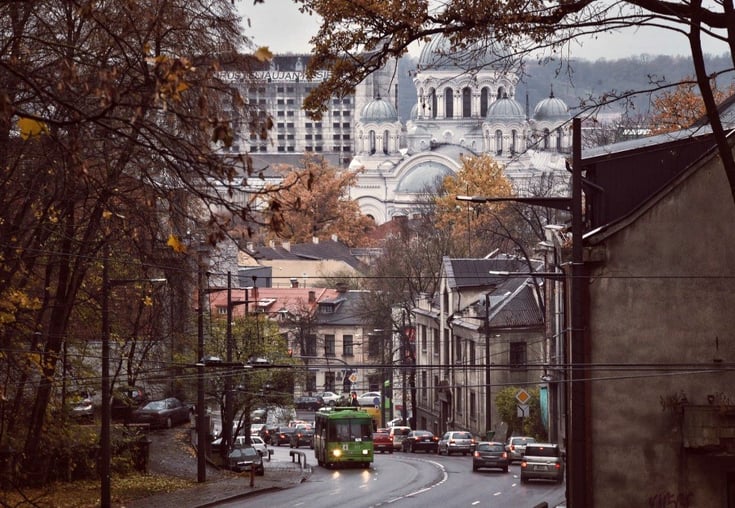 Lithuania as seen during a recent on-site survey. Photo taken by AIRINC surveyor Oscar Rasson.
Country Tax Update: Lithuania
Major tax reform has been implemented in Lithuania for 2019. One goal of the changes is to shift the tax burden from employers to employees. Employer contributions to social security have been substantially reduced.
Employee contributions to social security have increased from 9% uncapped to 19.5% partially capped. Individual income tax rates have increased from a flat 15% to a progressive tax rate schedule with rates ranging from 20% to 27%.
---

Related:
U.S. Residual Tax and the Impact on Global Mobility Programs [Download]
---
What is the net effect of these tax changes?
The net effect of these changes is a material increase in tax and social security for all incomes. A new labor law rule has been implemented in coordination with the tax changes. Because tax reform shifts the tax burden from employer to employees, a statutory increase in gross salaries is required to offset the increased tax and social contribution costs. Salaries must be increased by 28.9% effective January 1, 2019. For example, a salary of EUR 100,000 must be increased to EUR 128,900.
---

You may also enjoy:
Where can you make the most money and keep it? [Infographic]
---
AIRINC's Data Points: Your Global Mobility News
Want to learn more? The above excerpt is taken from Data Points, AIRINC's quarterly newsletter. Data Points brings you the latest updates from our Housing, Goods & Services, and Tax departments based on our expert international surveys, which are conducted by our global data collection team on-location.
This quarter's cost-of-living surveys were conducted primarily in Europe, Asia, and mainland Southeast Asia. Click below to see more results from our recent surveys:
---

Our 2019 Mobility Outlook Survey confirms that 58% of firms are seeking ways to improve employee communications regarding the potential financial impacts of assignments/transfers.
Download the 2019 AIRINC Mobility Outlook Survey!
---

Join us!
Have you registered for our upcoming AIRINC Institute webinar series?
---