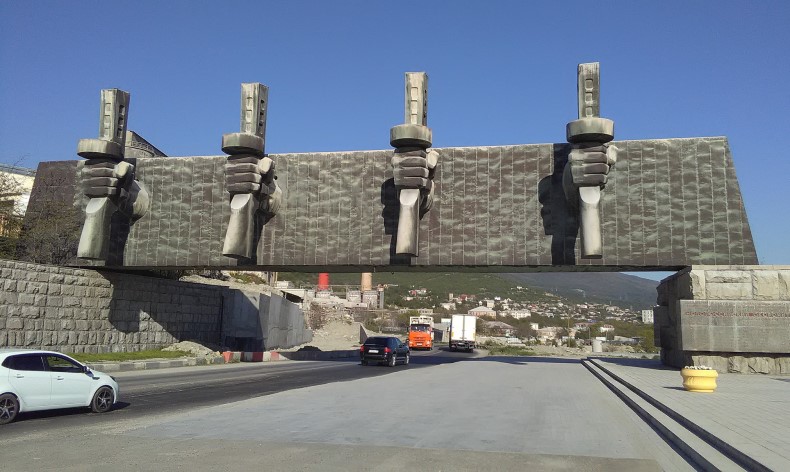 Novorossiysk, Russia as seen during our recent on-site survey. Photo taken by AIRINC surveyor Eugene Kobiako.
Foreign Citizen Registration Law
In July of 2018, Russia changed its rule for foreign citizen registration. Previously, a foreign resident could register using their company address. The new rule no longer allows this and requires a home address. Because their home address is likely a rental, the registration responsibility falls on the landlord. When first introduced, many companies and expatriates were worried how this would impact them and how it would impact the expatriate rental market – would landlords turn their units toward the local market?
---
Enjoy international findings? Join us!
---
Changes for Expatriate Housing
During my recent on-site survey in November 2018, I spoke with real estate agents, relocation providers, and expatriates and found a common response: the registration law has had little to no impact on the Moscow expatriate rental market. Even though it was a hotly debated topic in the summer of 2018 when it was first introduced, our real estate sources confirmed that the market has continued as usual. There are still plenty of options for expatriates across the market and companies often enter into leases on behalf of their assignees. In the cases where the leases are private – between expatriate and landlord – most landlords have found systematic means to navigate the process quickly and painlessly.
---
Want to read more from our on-site survey team?
---
Need help with housing your assignees?
We're here to help! View the top 8 reasons to trust AIRINC with all your housing needs by clicking below. You can also click here to start a conversation with your client services representative today.
---
This post is taken from On-site Insight, AIRINC's in-house global mobility blog. On-site Insight provides AIRLinc subscribers with an exclusive "behind-the-surveys" insight into new and existing expatriate locations based on commentary and photos from our global research team. Included is information on general living conditions as well as changing costs for both goods and services and housing and utilities, along with much, much more! To find out more, click here.