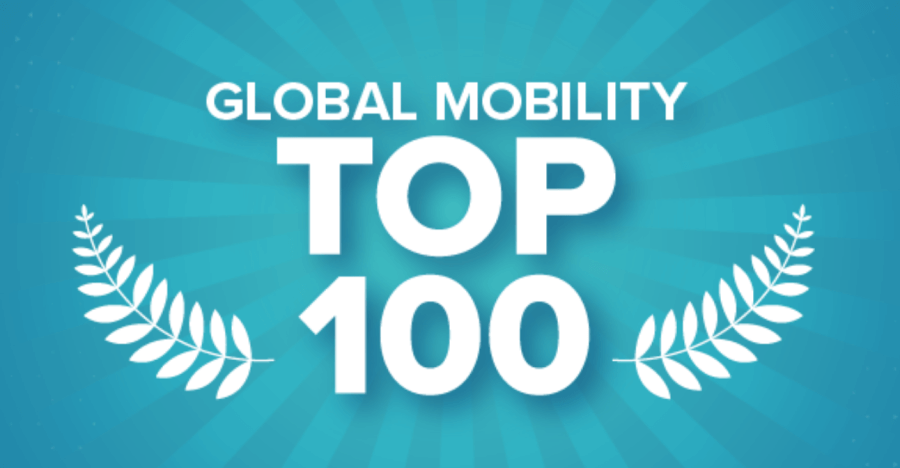 Global Mobility Top 100
The Global Mobility Top 100 - Benivo's initiative to recognize the most influential corporate Global Mobility professionals will be announced today.
What makes for a top Global Mobility professional?
AIRINC was one of several organizations which partnered with Benivo to support this exciting new initiative, and so we asked AIRINC team members around the world what qualities and skills they thought top Mobility professionals should possess. Here's what they came up with:

Organized, efficient, analytical, knowledgeable, continuous learner…
Global Mobility's core lies in allowing businesses and employees to deploy themselves around the world as smoothly as possible. Mobility achieves this through its operational efficiencies and expertise.
Flexible, understanding, agile, resourceful, problem solver, innovative…
Complications often arise, requiring Global Mobility to think quickly and creatively. This resourcefulness has proven vital as Mobility programs respond to the impacts of the Covid-19 pandemic, the discourse on remote work, and an evolving Mobility industry.
Collaborative, connected, engaging, empathetic, trustworthy, team player, good rapport with stakeholders…
Global Mobility often finds itself at the junction of multiple departments, each with their own objectives and viewpoints. Sorting and balancing them all requires clear communication, the empathy to understand people's perspectives, and the teamwork to collaborate and find mutually beneficial solutions.
Brave, audacious, strategic…
The relevance of Global Mobility as a strategic partner has been growing more apparent in recent years. Organizations have been discovering that Mobility's strategic insights can be just as valuable (if not more valuable) as its operational expertise. As 2021 comes to a close and 2022 grows closer, Global Mobility's experience and expertise is becoming increasingly useful as companies adapt to an ever changing, and ever moving world.
Join AIRINC's Pat Jurgens, Julia Onslow-Cole of Fragomen and Benivo's Brian Friedman today on 'The View From The Top' for the big reveal of the winners.

You can access all 'The View From The Top' sessions now by clicking below:
Register for upcoming shows today!
Join Benivo's Live Broadcast every Wednesday at 8am Pacific, 11am Eastern, 4pm UK, 5pm Europe, 8:30pm India, and the GM Top 100 broadcast on December 15th.
You can access all 'The View From The Top' sessions now by clicking below:
---