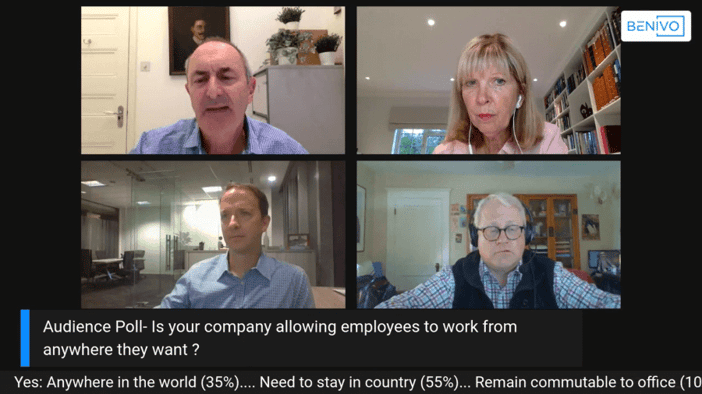 Global Mobility tax update
AIRINC Global Tax Director Pat Jurgens joined Benivo's 'The View from the Top' hosted by Brian Friedman on October 7th to discuss remote work, joining immigration expert Julia Onslow-Cole and labor law expert Trent Sutton.
What's new in global tax and how is it impacted by remote work?
The three authorities in their fields (working remotely from Boston, USA; Winchester, UK; and Singapore) first went through the different definitions "remote work" has from the standpoint of tax laws, immigration regulations, and labor law requirements, and how even working in a different city might fall under a different set of rules.
A number of challenges were discussed, ranging from how important it is to know where an employee is working, how costly permanent establishment might be, and whether pay should change if an employee's location changes (by their choice).
Michelle Durkin and the panel discussed poll results that touched on remote work and working from anywhere. And a number of opinions and astute observations from the audience made the hour fly by.
And while there are numerous potential obstacles to remote work and working from anywhere, Global Mobility is in a position to help companies work through these challenges. After all, Global Mobility is often at the hub of tax, immigration, labor law, as well as a number of other considerations, so it is uniquely poised to help companies with this evolution in how we work.
AIRINC maintains a running list of global tax changes that you can find by clicking here.
Upcoming shows and how to access them
Join Benivo's LinkedIn Live Broadcast every Wednesday at 8am PST, 11am EDT, 4pm BST, 8:30pm IST.
Pat Jurgens' next appearance will be Wednesday, October 21st. You can join the Livestream each week at www.benivo.com/livestream
You can access all 'The View From The Top' sessions now by clicking below:
---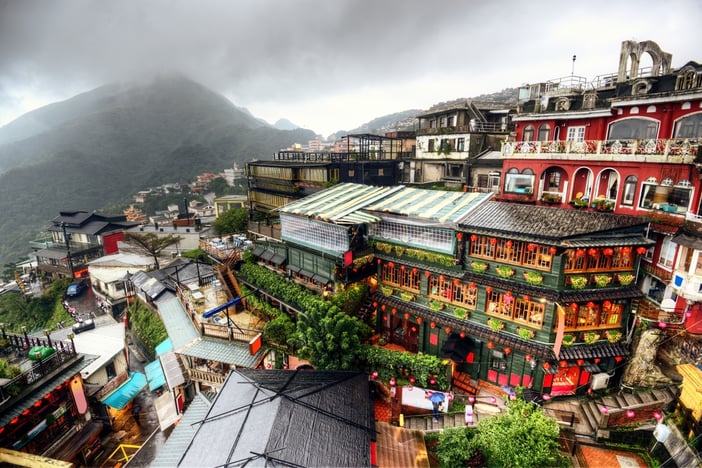 ---
About AIRINC
Listen | Partner | Deliver. For over 60 years, AIRINC has helped clients with the right data, cutting-edge technology, and thought-leading advice needed to effectively deploy talent worldwide. Our industry expertise, solutions, and service enable us to effectively partner with clients to navigate the complexity of today's global mobility programs. As the market continues to evolve, AIRINC seeks innovative ways to help clients address new workforce globalization challenges, including mobility program assessment metrics and cross-border talent mobility strategy. Our approach is designed with your success in mind. With an understanding of your goals and objectives, we ensure you achieve them. Headquartered in Cambridge, MA, USA, AIRINC has full-service offices in Brussels, London, and Hong Kong. Learn more by clicking here.
---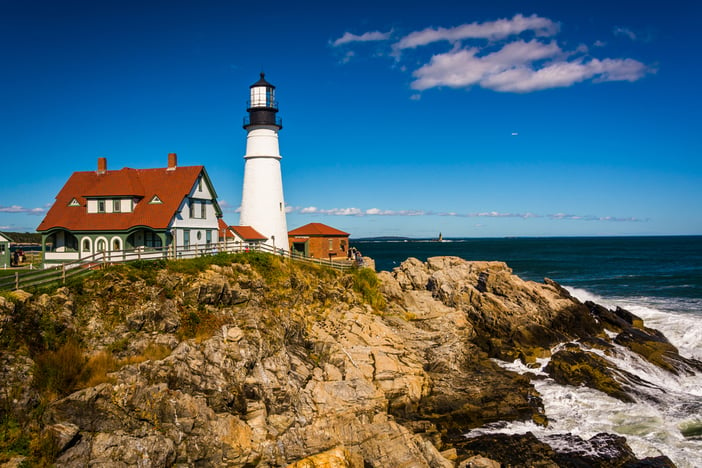 ---