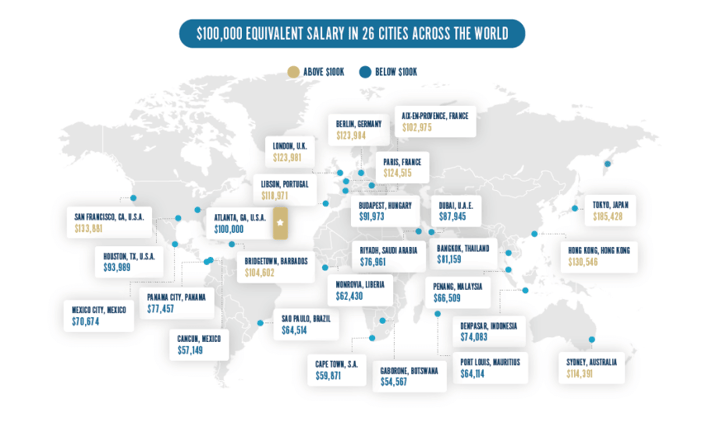 The COVID-19 Remote Work Experiment
Prior to the current pandemic, a 2018 study by GlobalWorkplaceAnalytics.com highlighted that just 3.6% of the United States labor force worked remotely 50% or more
of the time.
The same report tells us that 56% of employees have jobs that could be accomplished remotely. As quarantine/social distancing have been implemented, we have seen most of the workforce perform their tasks from home with the exception of certain sectors (e.g., service, manufacturing, etc.).
The remote work experiment forced upon us by COVID-19 has been viewed by most as a
success. But this has raised HR policy questions about WFH (Work-From-Home) and, taking a step further, working where you want to live versus living close to the work office. The value of on-premise/co-location working has come into question in recent years and this experience has brought those questions to the forefront.
If proximity and ease of commute are no longer issues, what factors drive our preferred work/live location? Is it being close to family members, or a location that aligns with your hobbies and passions? Whatever the answer, what we're really discussing here is the role of location in the total rewards matrix.
Reevaluating the Total Rewards Equation
Total rewards has typically focused on compensation, benefits and, more recently, career development and recognition. With the recent demonstrated success of remote work, organizations are realizing that work location is also an important consideration, possibly on par with these other elements of the total rewards matrix. This is an important evolution, as it means companies have another powerful new lever to use in driving their talent strategy. Companies that recognize this and thoughtfully invoke work location in their employee value proposition could significantly benefit by:
Attracting Talent: Many times, the available talent we need/want cannot be sourced in the location in which we operate. Consequently, we either settle for candidates in our current market or we employ mobility to move talent to the job location. Both are costly solutions. As organizations are able to facilitate effective remote work, they will be able to attract new types of talent that prefer their current location or prefer a remote work environment. In other words, that key software developer who didn't want to leave Austin, Texas is now in reach.
Retaining Talent: Every organization has lost talent due to personal needs. Maybe a key employee's spouse gets a new job across the country or they need to move to take care of an aging relative. The amount of institutional knowledge these employees take with them is staggering and companies spend significant time and monies replacing that staff and training new workers. By investing in distributed
work, companies may save that talent and organizational knowledge, thus minimizing disruptions and saving on costs and time. One would also think that if an employee is able to live where they want, they will be happier and want to stay
with an organization that facilitates that lifestyle.
Enhancing Talent: By now, we all know the benefit of diverse and inclusive teams. Diversity means a lot of things and one definition could include work location. People who live in San Antonio see the world quite differently than people in San Francisco — and that's a good thing. Diversity provides a unique blend of ideas and different perspectives that fuel creativity and performance in our business. By no means does location replace other diversity- and inclusion-related efforts, but it can play a role in enhancing an organization's D&I strategy.
Work From Anywhere
We call this phenomenon Work From Anywhere or WFA for short. There are many,
many resources discussing the tools and technology needed to facilitate this remote work, but thus far there has been little conversation around the compensation-related
aspects of this WFA strategy.
COVID-19 has skyrocketed WFA to a top-of-mind priority for leaders in the mobility industry. Over the past few months, conversations and articles on the topic have increased exponentially. Facebook made a big announcement that they expect 50% of their workforce of 48,000 will work remotely in five to ten years. Facebook sees remote working as a way to retain talent that wants to leave the Bay Area and to attract talent that might already be remote and prefer not to move. This is a major shift of philosophy for Facebook. In the recent past, Facebook provided a $10,000 bonus if you lived within 10 miles of the office. While not as public, many other companies (both within and outside of the tech industry) have announced similar plans on increasing their remote worker mix.
Download full article including the AIRINC 'Work From Anywhere Index'
Access the full article that includes the AIRINC Work From Anywhere Index and the latest information and perspectives on:
Work From Anywhere
Cost of Living vs. Cost of Labor
Setting Pay Levels
and much more
Download this article now by clicking below:
---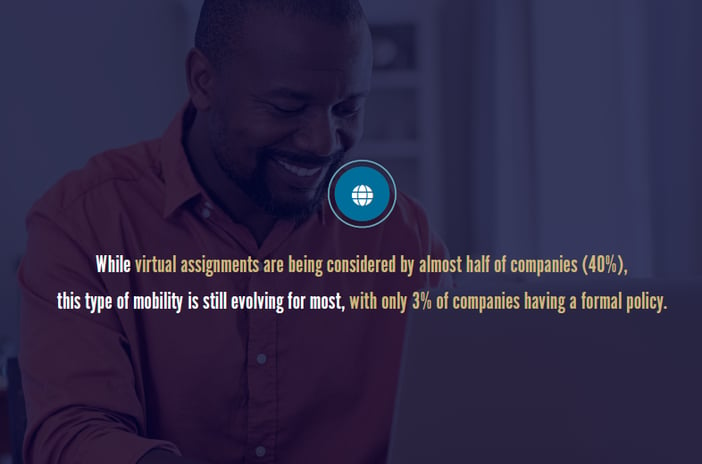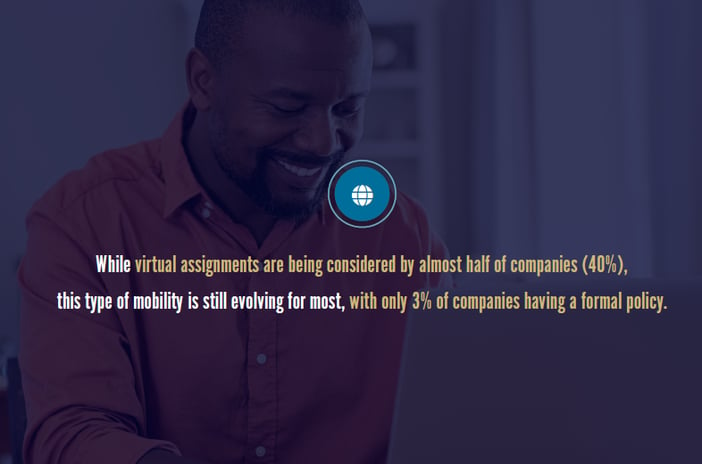 ---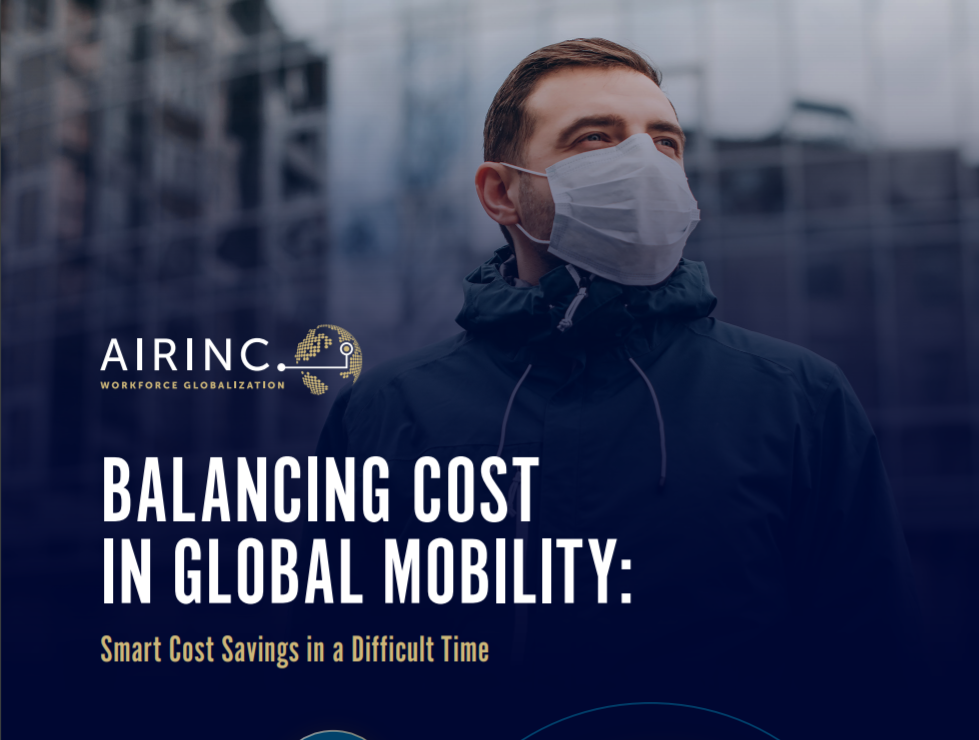 ---
About AIRINC
Listen | Partner | Deliver. For over 60 years, AIRINC has helped clients with the right data, cutting-edge technology, and thought-leading advice needed to effectively deploy talent worldwide. Our industry expertise, solutions, and service enable us to effectively partner with clients to navigate the complexity of today's global mobility programs. As the market continues to evolve, AIRINC seeks innovative ways to help clients address new workforce globalization challenges, including mobility program assessment metrics and cross-border talent mobility strategy. Our approach is designed with your success in mind. With an understanding of your goals and objectives, we ensure you achieve them. Headquartered in Cambridge, MA, USA, AIRINC has full-service offices in Brussels, London, and Hong Kong. Learn more by clicking here.
---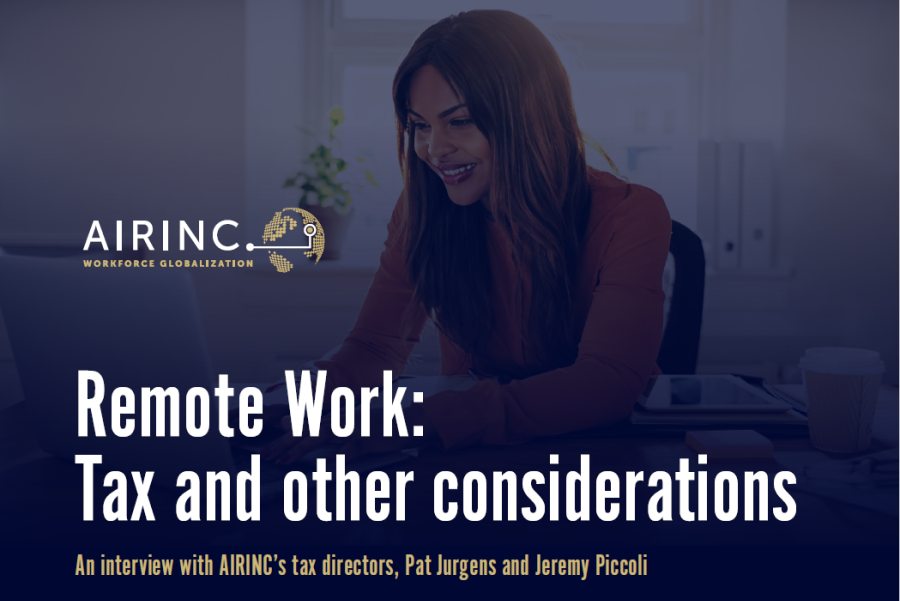 ---