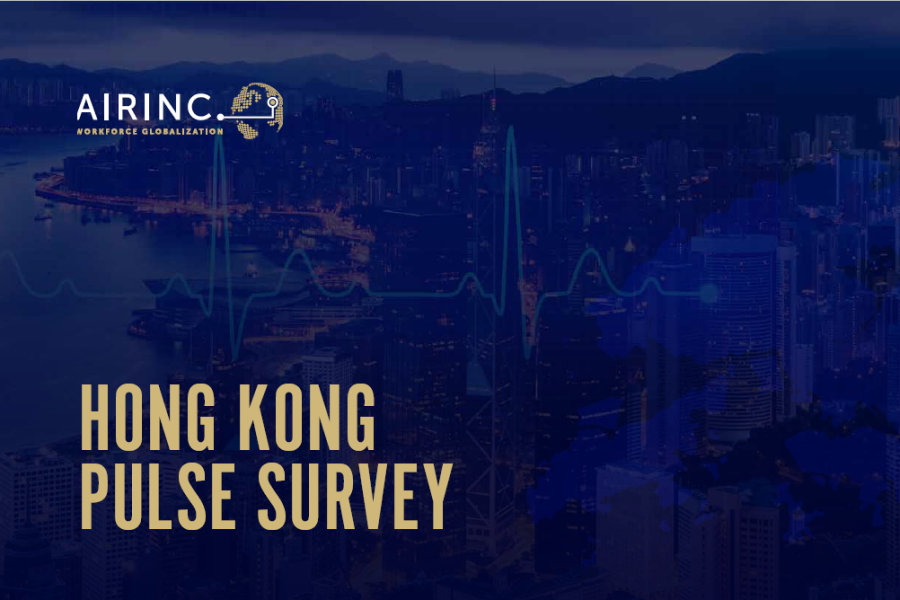 The results are in!
Hong Kong has been subject to ongoing street protests since June 2019. The protests have led to varying degrees of disruptions in daily living for residents, a sharp reduction in tourists visiting the city, and most recently, an economic downturn considered to be the worst since 2008.
Public transportation services have regularly been interrupted, air travel to and from Hong Kong (and related airport services) has been disrupted, retail shops and shopping malls have closed early on a regular basis, and, in some cases, ATM banking services have been suspended. As of November 5, 2019, the protests appear to show no signs of abating despite a sustained government response.
AIRINC recently conducted a "pulse survey" to understand how companies operating in Hong Kong who maintain expatriate staff in the city are responding to the ongoing situation. The survey was closed October 31, 2019.
Key Takeaways:
One third of the companies are actively considering several options in response to the ongoing protests, including:
Applying flexible work schedules for expatriates (and all employees) which includes working from home when it is considered inconvenient or unsafe to commute to work.
Providing additional security briefings and updates to staff.
Possible payment of a "hardship allowance" as financial inducement to undertake a new assignment or to retain staff on assignment.
Transferring assignees with families to another safer location.
Learn more by downloading the complete report below:
---

You may also like:
3 Ways to Assess Changes in Hardship with a Focus on Hong Kong
---

Did you miss the AIRINC Institute?
Access the recordings for the complete series by clicking here!
---