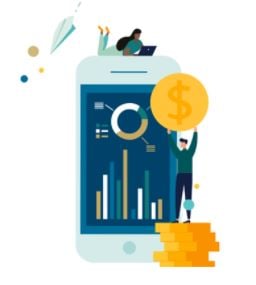 Partnering with AIRINC: How to get the mobility data your clients need!
As you know, there is increasing pressure in the Mobility industry for vendors to offer a one-stop-shop approach in providing services to clients. At AIRINC we are increasingly partnering with RMCs, DSPs, Tax and Consultancy firms to provide them and their clients with the most appropriate data and advice for their cross border deployments.
You're invited to join our vendor 'deminar' series!
Whether you have worked with us in the past or if working with us is a new proposition, we'd like to showcase our new technology, and through case study examples demonstrate how easy it is to obtain and work with AIRINC data and tools.
A link to sign up to each session is provided below. Live sessions in multiple time zones. You can join all or any that are of interest:
Note: these deminars are targeted towards vendors/partners, for those in Global Mobility corporate, see our upcoming webinars.
Part 1. AIRINC data: Cost Estimates

November 17, sessions running at 2:00 PM Hong Kong,11:00 AM UK and 10:00 AM Eastern (US).

Using AIRINC's Assignment Cost Estimator, learn how to create accurate cost estimates for short-term, home-based long-term, and local plus moves.

Part 2. AIRINC data: Local/Permanent Moves

December 1, sessions running at 2:00 PM Hong Kong, 11:00 AM UK and 10:00 AM Eastern (US).

Learn how to establish a local pay offer using AIRINC's Host Pay Calculator and calculate relocation lump sums

Part 3a. AIRINC data: Domestic Relocations

December 7, 10:00 AM Eastern (US)

Learn how to assess local salaries & geographic pay differences for your client's domestic relocations, and how to deliver employee relocation assistance using AIRINC's location-specific domestic solutions.

Part 3b. AIRINC data: Long-term Assignments

December 8, sessions running at 2:00 PM Hong Kong and 11:00 AM UK

Learn how to create a balance sheet using AIRINC's International Assignment Calculator.

Register  Now!
For more information on partnering with AIRINC and all the mobility data your clients need contact us.
More for you: