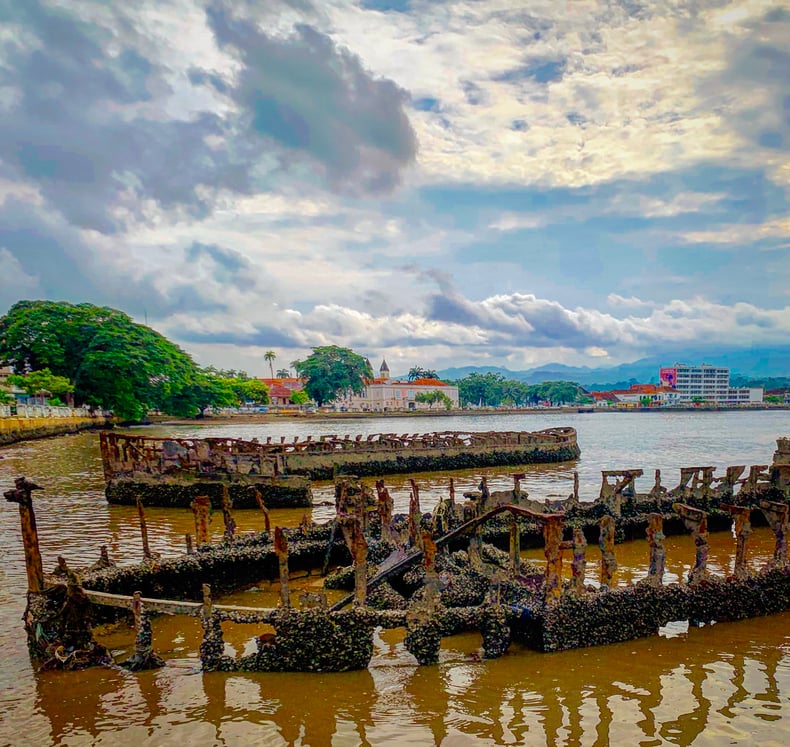 Views of rusted-out ship remains in Ana Chaves Bay. As seen during AIRINC's onsite survey of São Tomé, São Tomé & Príncipe. Photo taken by AIRINC Surveyor Andrew Morollo
Travel. Learn. Grow.
While AIRINC has an international survey team that travels globally each quarter to collect data, we as a company are all travelers. To share and connect as a group, we host a photo contest quarterly and hang the winner's picture in our Cambridge headquarters, helping to decorate our still new-feeling office at 675 Massachusetts Ave.
Below is a slide share of the Top-10 photos from this year's contest, with the winner set to be chosen later today. We're sharing this piece of ourselves with the hope that you'll enjoy it as a break from your work day and as a reminder of how connected we all are to everywhere.
---

You may also like:
200 Unique Survey Cities and a Career that's Endured
---
And the winners are...
Rose Allen: Cambodia
Stephanie De Los Angeles: Peru (Machu Picchu)
Rose Allen: Moscow, Russia
Listen. Partner. Deliver.
We help our clients address expatriate compensation and mobility issues in a complex global environment through advisory services, data services, and technology solutions, while providing our employees with a culture of teamwork, global knowledge, career growth, and interesting solutions to challenging problems.
We understand that people make an organization successful. We empower companies to deploy global talent by leveraging high quality-data, decision-making tools, and thought-leading advice. Our industry expertise, solutions, and consultative approach enable us to partner with clients to deliver value. Learn more by clicking here.
---


Trending now:
What are the 10 best places to live and work in 2019?
---