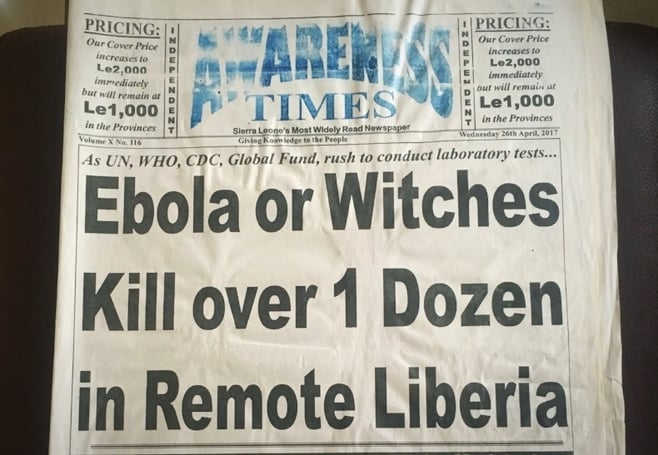 West African Ebola Virus Epidemic
The West African Ebola Virus epidemic started in December 2013, and in the ensuing months spread across the three neighboring countries of Sierra Leone, Guinea, and Liberia. It was the cause of major loss of life and socioeconomic disruption across the entire region. In Sierra Leone alone, over fourteen thousand people were confirmed as having the virus and almost four thousand died because of their infection.
Sierra Leone was first declared free of Ebola transmission on 7 November 2015, but within two months of this declaration another case of the virus was confirmed. Since that episode in January 2016, the country has remained virus free. Although these three countries paid a very high premium due to the outbreak, I witnessed and was told about a great deal of progress while conducting my recent on-site survey.
These countries have contributed significantly to ongoing clinical research on drugs, vaccines, and diagnostic tests put in place to ensure another outbreak does not occur, or if it does, that it is contained within a short period.
International Influence and Expatriate Housing in Freetown
The number of health organizations that initially flocked to the region in 2014 was significant, with many major NGOs putting expatriate staff on the ground and housing them initially in hotels, and then later in apartments and houses across the city. Most of these organizations still have a presence in Sierra Leone's capital city, Freetown, but the number of expatriates here has been greatly reduced when compared to the numbers during 2014 and 2015.
The current rental market in Freetown reflects a good supply of accommodation as expatriate demand from medical organizations has decreased considerably over the past year and those that do come in are typically coming on shorter-term assignments.
Local developers have followed these expatriate trends and there's been an ever-growing number of new small apartment blocks coming onto the rental market over the last two years. Many of these are fully furnished and suitable for short-term stays.
2018 Elections and the Expatriate Outlook
General Elections are coming up in 2018, and international organizations now seem to be reluctant in sending staff on longer term assignments to Sierra Leone during a potentially turbulent time politically. The medical world will continue to keep a close eye on the region for any possible Ebola activity, and expectations are that the economy will pick-up after the March 7th, 2018 General Elections.
On-site Insight: Access AIRINC's on-the-ground knowledge
This post is taken from On-site Insight, AIRINC's in-house global mobility blog. On-site Insight provides AIRLinc subscribers with an exclusive "behind-the-surveys" insight into new and existing expatriate locations based on commentary and photos from our global research team. Included is information on general living conditions as well as changing costs for both goods and services and housing and utilities, along with much, much more. Click below to learn more now!