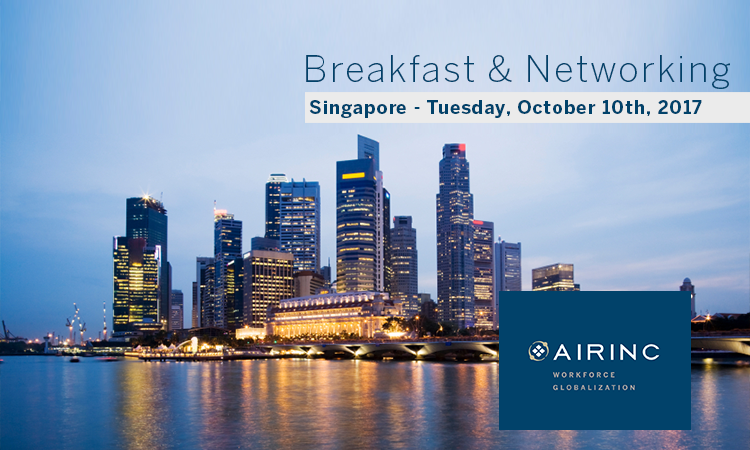 Breakfast and Networking in Singapore on Tuesday, October 10th! (Corporate Only Event)
Join AIRINC and your peers in global mobility for a complimentary breakfast discussion on the latest trends in global mobility, including the increased use of technology and metrics to track program success, and policy suites which continue to diversify to meet business and talent objectives.
We will review the latest annual Mobility Outlook Survey results and also share and discuss:
Measuring Mobility's success for organisations at different stages of regional and global growth and expansion
Containing cost and resourcing mobility and how to successfully align with the business challenges and aspirations
Mobility's growth and its impact on policy developments
Priorities and challenges by industries and how Asia Pacific is different from Europe and North America
Don't miss this opportunity to discuss these trends and more, and see how your peers are responding to the latest challenges in Global Mobility.
Register in advance for this upcoming event!
Questions?
Please contact Joan Tsui