AIRINC is able to collect consistent and unbiased cost-of-living data by sending its own staff to conduct onsite pricing surveys in cities around the world where organizations send their international assignees.
Upon the conclusion of each quarterly survey cycle, AIRINC spotlights a selected location where a survey was conducted in a feature called "News from the Road." These reports are not official AIRINC survey reports but rather personal insights from members of the AIRINC data collection team.
How does this compare to other cities you have surveyed? What surprised you most?
Yaoundé felt like the least developed city that I visited this quarter during my five-week survey in Africa. My appearance and status as a foreigner most heavily weighed on me here in my day-to-day interactions, and I felt more isolated than usual while traveling alone for work.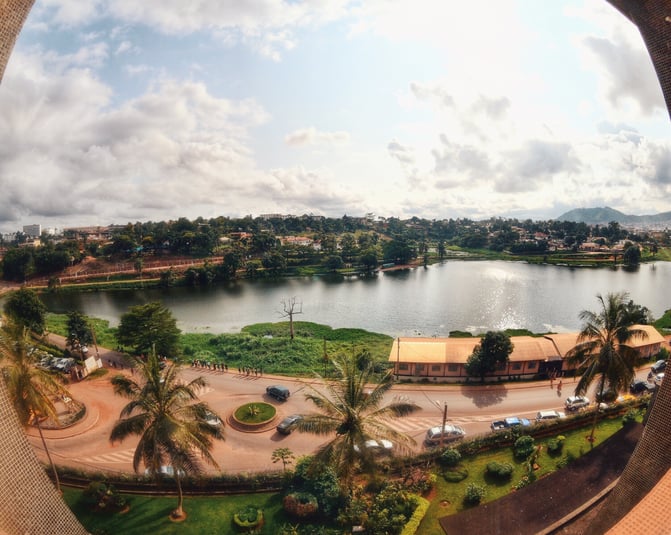 Was it easy or difficult to get around (distances, traffic, and public transportation)? Were there significant language issues, such as being able to read signs and labels on products or asking people for help? Other challenges (climate, pollution, etc.)?
French is the official language, together with English, so there was no language issue for me at all because I am fluent in both. The climate is hot and wet, but not to an uncomfortable degree while I was there.
Unlike other African cities I surveyed this quarter, such as Brazzaville and Pointe Noire, it was not always easy to find taxis. Though they are abundant, the "Simple" taxis around Yaoundé are often full. In Cameroon, "Simple" taxis make stops to pick up multiple clients on the same ride. Taxis in their more familiar form, when you pay for a destination and the taxi will bring you there without taking other clients, are called "Dépôt" taxis. These are a bit more difficult to find and require bargaining for a fare before stepping in.

Were there any special safety concerns?
As soldiers told me when they questioned me about my identity after I took a picture of a funny sign they wrote, Cameroon is at war – at war against Boko Haram. I actually felt a lot of suspicion in the atmosphere, but that didn't really influence my sense of safety in Yaoundé per se. It's important to pay extremely close attention when crossing roads. Zebra paths, or pedestrian crosswalks, are not observed by drivers at all.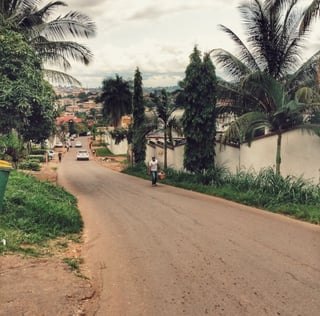 Were there any challenges connected with pricing the market basket or evaluating the rental market (shortages, lack of quality goods, waiting lists for accommodation, etc.)?
Surprisingly, very few of the fruits that are actually growing in Cameroon can be found in supermarkets! Rather, they are sold on the street or in open markets. General availability of goods and services is low; many of the items that make up AIRINC's market basket, especially the international brands, can't be found. Sometimes even common items like eggs are just "not available today" as the store clerks told me. Women's clothing is harder to find than men's, and the quality of products at pharmacies is not high.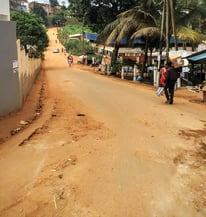 The biggest challenge I faced was with pricing automobile costs and services. Expatriates typically drive only 4x4s or SUV's because many of the roads are in poor condition; other types of cars are not common. As a result, my inquiries about oil changes and other services for a range of vehicles were met with confusion. I had a long talk with a nice garage manager, a former French soldier. He explained how you shouldn't buy diesel cars, unless it's a Toyota or an older one, because the engine wouldn't "drink" the Cameroon diesel. It was an interesting survey.
What were some of the personal highlights of your trip?
Visiting the Mont Fébé Hotel was one highlight. It's outside of the city center and on top of a hill (the Mount Fébé). It's a quiet and green location – very peaceful. You have a nice view of the surrounding hills and the city. While walking around that hill, I was surprised to see the Embassy of Malta, and a church in a big rock.