AIRINC is able to collect consistent and unbiased cost-of-living data by sending its own staff to conduct onsite pricing surveys in cities around the world where organizations send their international assignees.
Upon the conclusion of each quarterly survey cycle, AIRINC spotlights a selected location where a survey was conducted in a feature called "News from the Road." These reports are not official AIRINC survey reports but rather personal insights from members of the AIRINC data collection team.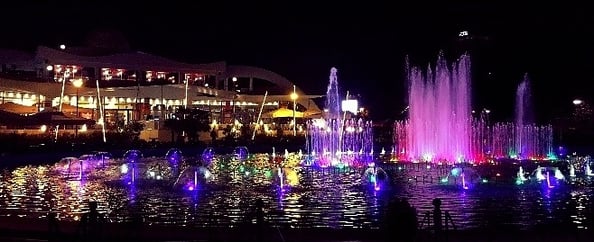 How does this compare to other cities you have surveyed? What surprised you most?
Arriving in Tirana after Pristina, Kosovo, I was delighted to see that the weather was much warmer and sunnier. For getting around, I found that all of the AIRINC survey outlets are centrally located and that the downtown area is easy to navigate, which is not always the case in many of the larger, more sprawling cities where we conduct expatriate cost of living surveys. What surprised me the most was the change of climate going from one Balkan state to another. Tirana is just a short 4-hour bus ride away from Pristina, but it was a world of difference in the weather!
Was it easy or difficult to get around (distances, traffic, and public transportation)? Were there significant language issues, such as being able to read signs and labels on products or asking people for help? Other challenges (climate, pollution, etc.)?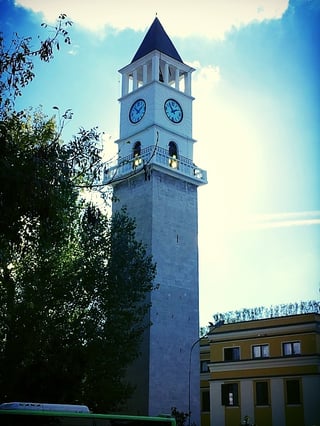 Getting around in Tirana is fairly straightforward. To reach the main malls that we survey, there are inexpensive shuttle buses that run from the city center, which was just a five minute walk from my hotel. The buses are spacious and they drop off passengers just outside the main entrance of both the TEG Mall and City Park Mall on the outskirts of the city.
I found that the people in Tirana were very friendly and helpful. My hotel staff reviewed maps with me in the mornings to help me find the fastest routes to my destinations, and people on the street were warm and welcoming when I needed to seek further directions.
Albanian is the official language and the dialect in Tirana is Shqip. Many locals, especially younger ones, speak some degree of English and many are fluent in Italian because of the Italian colonization of Albania between World Wars I and II.
Were there any special safety concerns?
I didn't really have any special safety concerns and riding from Kosovo to Albania on a large coach bus was the only security situation that I encountered. Upon reaching the Albanian border, a border control officer jumped on board to collect and review passports. When he reached me and had reviewed my documents, he said that he was surprised to find a US passport in his hands; that particular crossing typically didn't see many US travelers.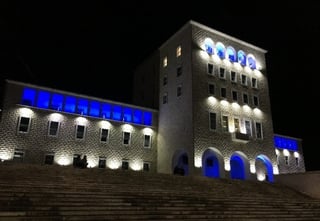 Were there any challenges connected with pricing the market basket or evaluating the rental market (shortages, lack of quality goods, waiting lists for accommodation, etc.)?
It was difficult to find new car prices in Albania. Most dealerships line the highway to Durres, a nearby seaside city, and many dealerships had inconsistent stock, so it was hard to match the prices from the same models collected a year ago. Also, the best places to live for expatriate families are Toscany and Rolling Hills, but these communities now have waiting lists as most houses in the compounds are full.
What were some of the personal highlights of your trip?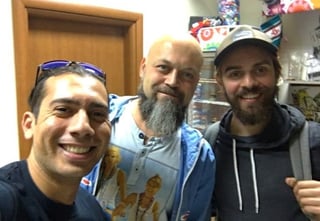 The highlight of my trip was on Sunday, after I'd completed all my work. I visited a hostel where a former student of mine – an Arabic student from when I taught in Amman, Jordan – worked. There, I also ran into a French traveler who was doing a 5-month road trip across Europe. All together, we decided to go watch Champions League soccer then try various Albanian dishes at a local restaurant, which were absolutely delicious.
Global Mobility and Your Business Needs
AIRINC Publications help you maintain a global workforce by giving you instant access to our in-house expertise, data, and experience. Whether it is keeping you up to date on current industry trends, sharing our onsite experience, or delivering key data elements, AIRINC Publications provide you with the information you need when you need it.