How does this city compare to other cities you have surveyed? What surprised you the most?:
Stanley is unique in a lot of ways. It is the capital of the Falkland Islands and a distinctively independent place with a decidedly British feel. I was most surprised by the diversity and friendliness of the local population, the limited number of outlets, and the narrow options for food in restaurants.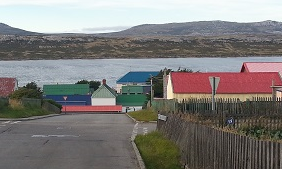 The Falkland Islands' 2,900 inhabitants (2,300 of whom live in Stanley) are fairly diverse. More than fifteen percent of the island's residents are Chilean and another fifteen percent are from the island of St. Helena. Aside from the British population, I also met people from Asia, especially the Philippines, and other parts of the world.
In terms of culture and atmosphere, the ambiance was comparable to that of a town in the midwestern or southern United States. I was surprised to find that the local radio station even played a few country songs from the U.S. The residents are extremely friendly; everyone is helpful, everyone waves and says hello, and people are curious about your story and what brought you to the island. The town is very small and news travels fast.
Availability was limited, since Stanley's outlets cater to island life and most stores carry necessities rather than luxury items. In terms of food, I was expecting to be dining on a wide variety of lamb, seafood, and crustaceans. In actuality, fish and chips were the most popular offering. I was also surprised to find that supermarkets sold items imported from the U.K. rather than items from nearby Argentina or Chile.
Was it easy or difficult to get around (distances, traffic, and public transportation)? Were there significant language issues, such as being able to read signs and labels on products or asking people for help? Other challenges (climate, pollution, etc.)?:
I didn't have a problem getting around Stanley. As long as you don't mind walking up and down hills, foot travel around the small city is easy. Taxis are available during normal hours but are typically called in advance because there are so few of them. Roads in Stanley are well paved and safe, but many roads outside the town are gravel or dirt. On a weekend trip to see some of the Falkland Islands' most notable residents—the penguins—I had to ride with an experienced driver. Most residents drive themselves, and the only vehicles sold on the island are SUVs and trucks that can withstand the difficult road conditions. Communication was easy in English. Languages other than English and Spanish are uncommon.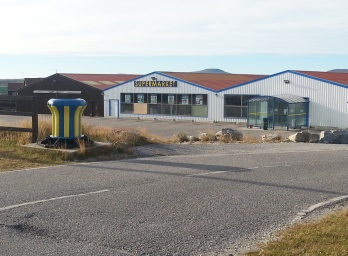 Any special safety concerns in Stanley?
Inclement weather is the most prominent safety concern. Strong winds and rapid changes in the weather may pose problems. Blue skies in the morning may give way to thirty to fifty mile an hour winds (about fifty to eighty km/hour) and a drenching downpour by afternoon. Winds up to seventy miles an hour (about one hundred ten km/hour) are not uncommon. Visitors are strongly advised to bring rugged clothing, to dress in layers, and to wear comfortable, waterproof shoes.
Aside from the weather, the only other potential concern is mental health. I can imagine that Stanley may be a bit boring for someone accustomed to urban life. The Falkland Islands are extremely isolated, and there isn't a wide variety of recreational activities available. Also, internet access is extremely expensive, so streaming one's favorite shows isn't an option.
Were there any challenges connected with pricing the market basket or evaluating the rental market (shortages, lack of quality goods, waiting lists for accommodation, etc.)?
I faced a lot of challenges during my survey. Many of the goods in AIRINC's market basket were unavailable, and there wasn't a wide variety of choices for any product.
Food in the supermarkets was mostly geared toward British tastes. Most food sold in Stanley is processed and frozen, and the produce is expensive and not very fresh. Electronics and appliances are limited in quantity and variety. I had a particularly difficult time finding target clothing items in Stanley's few retail outlets. I came across plenty of Dickie's boots and workmen's coveralls, but hardly any sportswear or anything "business casual." I found plenty of saws, but only few soccer balls. Again, this is a location that tends to stock items of necessity.
Also, the supply of rental properties is very limited, with only thirty extra properties for rent, all of which were occupied at the time of survey.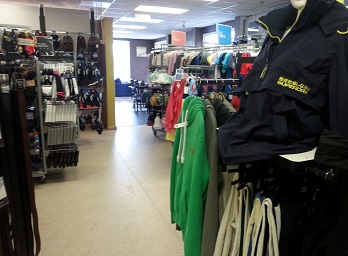 What were some of the personal highlights of your trip?
Aside from meeting the friendly, funny, and kind people in Stanley, I really enjoyed visiting the penguins! There is a large and diverse penguin population in the Falkland Islands; there's a reason why wildlife enthusiasts see the Islands as a tourist destination. There are also many different types of birds, seals, sea lions, and whales, plus an abundance of sheep! It would take a lot more than a week to really get to know the island. While Stanley sits on the far eastern point of the eastern island, many locals claim that "west is best," meaning that the western island offers a lot more as far as flora and fauna are concerned.
---
AIRINC is able to collect consistent and unbiased cost-of-living data by sending its own staff to conduct onsite pricing surveys in cities around the world where organizations send their international assignees. Upon the conclusion of each quarterly survey cycle, AIRINC spotlights a selected location where a survey was conducted in a feature called "News from the Road." These reports are not official AIRINC survey reports but rather personal insights from members of the AIRINC data collection team.
---