How does Lusaka compare to other cities you have surveyed? What surprised you most?
I was pleasantly impressed by the friendliness of the local people, the good infrastructure, and the overall attractiveness of the city, with its well-maintained roads and beautiful green grass. Having experienced some survey challenges in neighboring countries, I was surprised at how smoothly the survey process went in Lusaka.
Was it easy or difficult to get around (distances, traffic, and public transportation)? Were there significant language issues, such as being able to read signs and labels on products or asking people for help? Other challenges (climate, pollution, etc.)?
Although Lusaka has about 1.7 million inhabitants, the commercial areas where international assignees do their shopping are concentrated along the main roads within a short commute of each other (10-20 minutes by car). Since traffic jams haven't reached the levels common in larger cities like Luanda, Lusaka very navigable.
Buses are used by most of the local population, but they are unreliable and potentially unsafe, so expatriates depend almost exclusively on their own cars.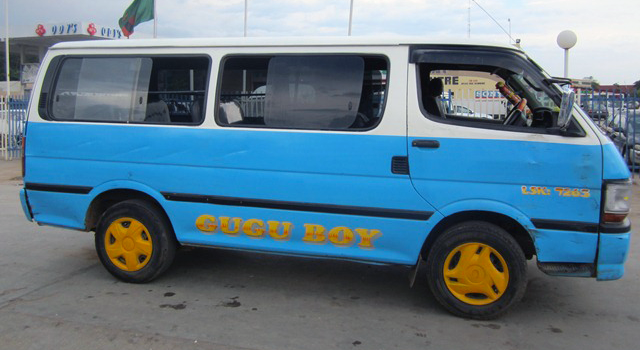 Official taxis are available in front of the main shopping malls and hotels, and many Lusakans try to earn some extra money by offering people rides, serving as unofficial taxis. The fare for both official and unofficial taxis is negotiable; although unofficial taxis tend to be cheaper, official taxis are likely to be better maintained and are regarded as safer. Although about seventy local languages are spoken in Zambia, English is the only official language and it is spoken by almost everyone, so I encountered no communication issues.
Were there any special safety concerns in Lusaka?
While I personally felt safe in Lusaka, crime is an issue, and it is often directed at foreigners, who may be seen as lucrative targets. I did encounter one instance of a young man attempting to pickpocket my hotel room card (which he most likely thought was a credit card), but otherwise I didn't encounter any security issues that might not have come up in any other city. Nevertheless, security is a concern for international assignees living in Lusaka, even in the more affluent areas where they tend to reside. Home break-ins do occur, and freestanding houses typically have high walls and gates, windows fitted with bars to deter intruders, and around-the-clock guards.
Were there any challenges connected with pricing the market basket or evaluating the rental market (shortages, lack of quality goods, waiting lists for accommodation, etc.)?
At the beginning of my survey there was a power blackout that forced the Shoprite supermarket to close. The blackout happened while I was at the Mandahill Mall, and I was surprised at the number of outlets that were still open despite the electricity cut, and at the fact that employees carried on working in the darkness. Power failures, surges, and fluctuations occur regularly in Lusaka, so it is vital that expatriates purchase home generators if they are not already provided.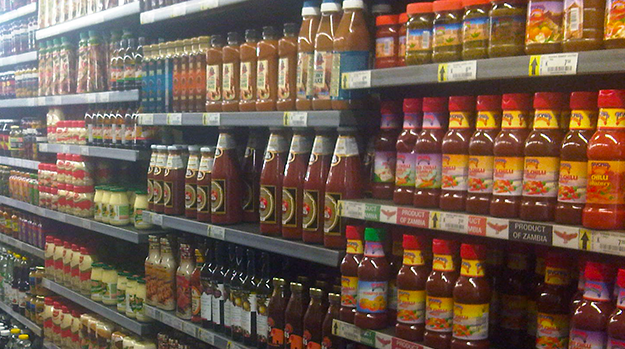 I encountered no other issues during my survey, and the availability of goods and services was quite good.
Spar and Shoprite supermarkets were well stocked and carried a surprisingly varied assortment of fresh meat, vegetables, and fruits. As in many developing locations, the fixed line phone connection was very unreliable; my European cell phone was a lot more dependable.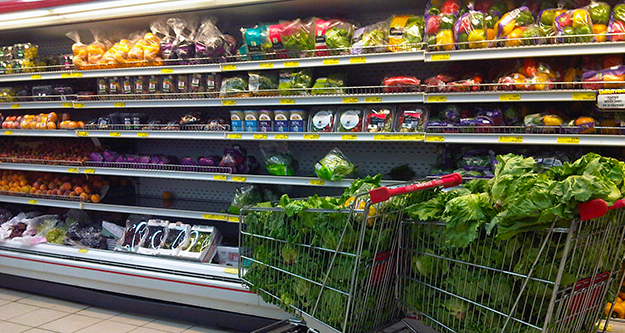 What were some of the personal highlights of your trip?
Despite the fact that Lusaka has very high unemployment (some sources say that 60% of the population is unemployed), the local people I met were always helpful and ready to assist someone who was clearly an outsider. A final highlight was the opportunity to visit the Sunday craft market in front of the Arcade Mall. This visit gave me a chance to interact further with local tradespeople, who were keen to sell their crafts and wares.
---
AIRINC is able to collect consistent and unbiased cost-of-living data by sending its own staff to conduct onsite pricing surveys in cities around the world where organizations send their international assignees. Upon the conclusion of each quarterly survey cycle, AIRINC spotlights a selected location where a survey was conducted in a feature called "News from the Road." These reports are not official AIRINC survey reports but rather personal insights from members of the AIRINC data collection team.
---