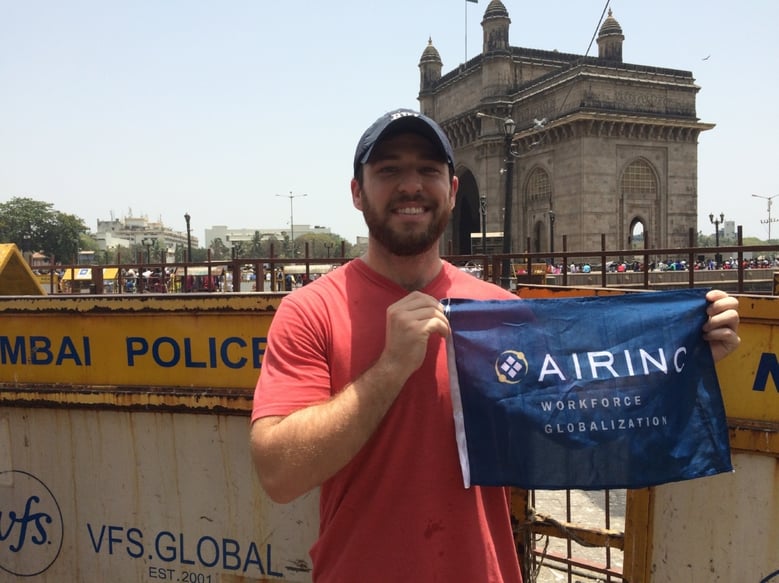 AIRINC is able to collect consistent and unbiased cost-of-living data by sending its own staff to conduct onsite pricing surveys in cities around the world where organizations send their international assignees.
Upon the conclusion of each quarterly survey cycle, AIRINC spotlights a selected location where a survey was conducted in a feature called "News from the Road." These reports are not official AIRINC survey reports but rather personal insights from members of the AIRINC data collection team.
How does this compare to other cities you have surveyed? What uniquely set this city apart from other survey locations?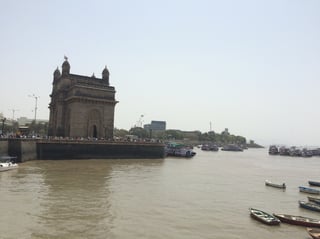 As with some of the other major cities I've surveyed such as Jakarta or Bangkok, Mumbai is enormous and can be difficult to navigate. My hotel was in Santa Cruz, an upscale area in the northern section of the city, which is less densely populated.
Mumbai is located on a peninsula that juts out into the Arabian Sea and the city is divided between north and south. Southern Mumbai, the location of the old business district, is constricted in its space. Over the years, as the roads became more congested, buildings began to show their age, and real estate became too saturated, the demand slowly shifted north where there was room to build. It was very interesting to hear about this stark contrast from our realtor sources and to then see it in-person as I ventured down into the south during my data collection process.
Was it easy or difficult to get around (distances, traffic, and public transportation)? Were there significant language issues, such as being able to read signs and labels on products or asking people for help? Other challenges (climate, pollution, etc.)?
Many major cities have noteworthy traffic. From LA, to Bangkok, to Jakarta, residents lament their congested roads, but Mumbai traffic is something else. When planning any travel in Mumbai, you must remember to ask yourself, "how much time do I add for traffic?" I was warned of it by colleagues, but the reality was still surprising. I typically added an extra forty-five to sixty minutes for each journey to be on time.
While taxis have been the most common mode of transportation for surveyors in the past, I mostly used ride-sharing apps to get around as a safe, convenient, and less expensive alternative. The few taxis I did use tried to charge double or triple the amount on my return trip, and many insisted on stopping at various shops and vendor stalls to see if I would purchase anything.
Though Mumbai has a metro, it is not popular with expatriates or many foreign visitors due to its size and safety issues. There are plenty of auto-rickshaws available, but their exposure to outdoor elements (pollution, heat, inclement weather, etc.) make them less favorable than the other options.
Language and signage weren't a concern because most are in two languages, Hindi and English.
Were there any special safety concerns?
For a city of its sheer size and population, Mumbai has a moderate crime rate. Standard safety precautions apply, such as not overtly flashing large sums of money or expensive jewelry about. Outside of the major shopping plazas, walking is not recommended. The distance between outlets, the lack of pedestrian infrastructure, high temperatures, and erratic motorcyclists all make walking hazardous. While walking amongst crowds within commercial areas, it's not uncommon to be approached for hawking of various goods and services. Maintaining an awareness of your surroundings, having your head on a swivel, and knowing where your belongings are located at all times is recommended.
Were there any challenges connected with pricing the market basket or evaluating the rental market (shortages, lack of quality goods, waiting lists for accommodation, etc.)?
Overall, the AIRINC market basket is well represented in Mumbai and the only items of note were the lack of beef products and the limited availability of larger sized name-brand clothing. While supermarkets tend to be much smaller than their western counterparts, most stock a variety of imported food items or good quality local substitutes.
What were some of the personal highlights of your trip?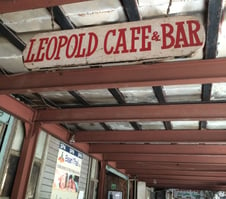 I'm a big fan of author Gregory David Roberts, whose book "Shantaram" largely takes place in Mumbai after Roberts escaped from prison in Australia. Throughout the book, there are references to a hangout spot called "Leopold Café" which I had thought was just a fictitious restaurant. Turns out, it's been around since 1871 and still exists to this day! While surveying in the Colaba District, walking amongst various street stalls selling sunglasses and linens, I spotted a partially obscured "Leopolds" sign hanging above and, since it was lunchtime, decided to pop in for a quick bite to eat. The food itself was nothing to write home about, but I enjoyed accidentally stumbling across such a historic restaurant in Mumbai that I had read about years prior. It seemed a bit surreal to me at the time.