While conducting my most recent survey of Cairo, the expatriate neighborhood of New Cairo remained a focus of interest with my expatriate housing contacts. First established in 2000, New Cairo is a city on the southeastern edge of the Cairo Governorate and was built to alleviate the ubiquitous congestion problems facing the ancient city of Cairo.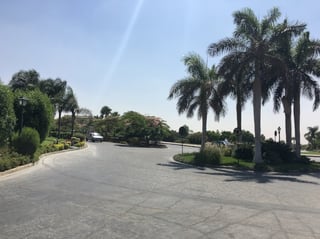 The 6th of October City, found on the west side of the Cairo Governorate, was also built for this same reason. It is now estimated that New Cairo will eventually house a population of over five million people and its current growth rate is surpassing that of 6th of October City. Some of this growth is helped by the continued number of multinationals that have been moving their headquarters to New Cairo including major oil and gas companies, pharmaceutical and consumer manufacturing, and governmental organizations.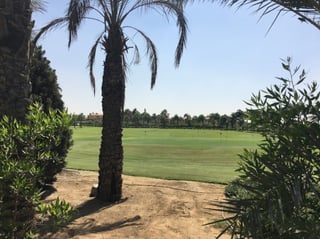 The increased space, the lower levels of congestion and noise pollution, the better perceived security, the proximity to the airport, and the abundance of newer, gated compounds have helped attract more expatriates into the area, especially over the last five years. There are also numerous international schools nearby including The American International School, The New Cairo British International School, and universities like The American University in Cairo and The British University in Egypt. The highly secured and highly priced Katameya Heights, Katameya Dunes, and the Mirage City Compounds are a few of the most sought after communities here.
In conversations with different expatriates and locals around the city, I found that some view New Cairo as sterile and isolated, located on the edge of this megalopolis that stretches into the dry and dusty desert. Others, though, enjoy the ease of getting around, the proximity to modern shopping centers such as the Cairo Festival City and the Downtown Mall, and the modernity and security of the compound housing options here. As of 2017, Cairo is considered to be the fastest-growing city worldwide in terms of population according to Euromonitor International, and New Cairo City is now considered to have the highest standard of living of any area in Egypt.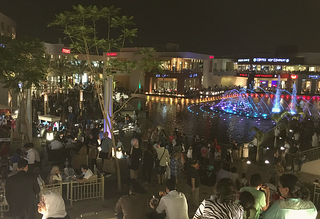 If you'd like to learn more about housing options in Cairo, please check out our International Housing Guide today! And if you're interested in gaining insights about your mobility program, please check out our Housing Assessment Tool to see how you can better manage your housing program!
This post is taken from On-site Insight, AIRINC's in-house global mobility blog. On-site Insight provides AIRLinc subscribers with an exclusive "behind-the-surveys" insight into new and existing expatriate locations based on commentary and photos from our global research team. Included is information on general living conditions as well as changing costs for both goods and services and housing and utilities, along with much, much more! To find out more, click here.