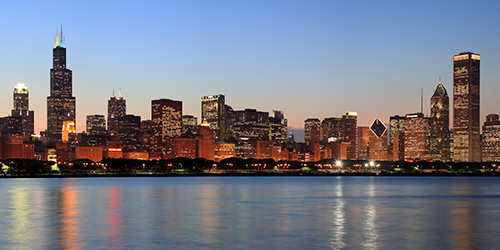 AIRINC is a Sponsor at Worldwide ERC's Global Workforce Symposium 2021 in Chicago
Located at booth #307 | October 19-22 | Register
Worldwide ERC's 2021 Global Workforce Symposium is being held in Chicago this year, and yes it is in-person!

AIRINC's Christopher Bloedel will be setting up shop at booth #307 in the exhibition hall, and Morgan Crosby will be presenting on "The End of the Policy! Driving More Flexibility in Global Mobility Through Innovative Flexible Approaches".
Christopher Bloedel, CRP, GMS
Out of Wisconsin, Chistopher Bloedel brings 20 years of mobility and relocation experience, as well as some much needed Midwestern charm to the AIRINC team. Christopher is one of our Relationship Managers, based out of Milwaukee. Come by the booth and say hi to Christopher.
Morgan Crosby
Morgan is passionate about helping clients. She shares her experiences, bringing possibilities to life. She excels at deeply understanding each client's unique needs, implementing practical solutions that increase the success of mobility programs.

Morgan leverages her experiences advising clients to help AIRINC grow and to better serve all clients. Responsible for the strategic intersection of marketing, business development, and product development, she ensures AIRINC's solutions meet clients' needs today and in the future. Her role includes developing AIRINC's thought leadership, leading the global advisory function, and setting AIRINC's global growth strategy
The End of the Policy! Driving More Flexibility in Global Mobility Through Innovative Flexible Approaches
Think of this as the end of the global mobility policy as we know it, or the 'unpolicy'. The reasons companies originally adopted policies are no longer relevant and they certainly don't translate well into the global mobility space of today where we deploy talent for multiple reasons and want to recognize the unique needs of each individual. Add to the mix the rise of talent acquisition as a key stakeholder to mobility and whole new approaches are needed. This session will cover:
The trends underway to offer a more flexible approach to the business and the employee

The different techniques for adapting your policies

Approaches such as Differentiated Business Investments, Guidelines, Managed Relocation Budgets/'Fixed' Fee Relocations, Rapid Deployment Lump Sums, Adaptability Benefits for DE&I needs, Employee Flex Programs - Points, Cash, Choice.