Handwritten sign in Manila, Philippines: "All kinds of FACE MASK sold out!!!" Photo taken by AIRINC surveyor Philli Wong.
Arriving in Manila just after the first confirmed COVID-19 case
The Philippines confirmed their first case of COVID-19 on January 30th, the same day I arrived to start my cost-of-living survey in Manila. I observed what seemed like a swift local response as much of the population was already wearing masks, and hand sanitizer was provided in most hotels and restaurants in the Makati area. One supermarket even advised customers to put on a mask upon entering, but it was not mandatory.
During real estate meetings, we shook hands and greeted each other, then we shared a bottle of hand sanitizer. One of our long-time real estate contacts gifted me a pack of ten surgical masks after learning that I'd been trying to find some during my survey. It's funny how we adapt in a crisis.
---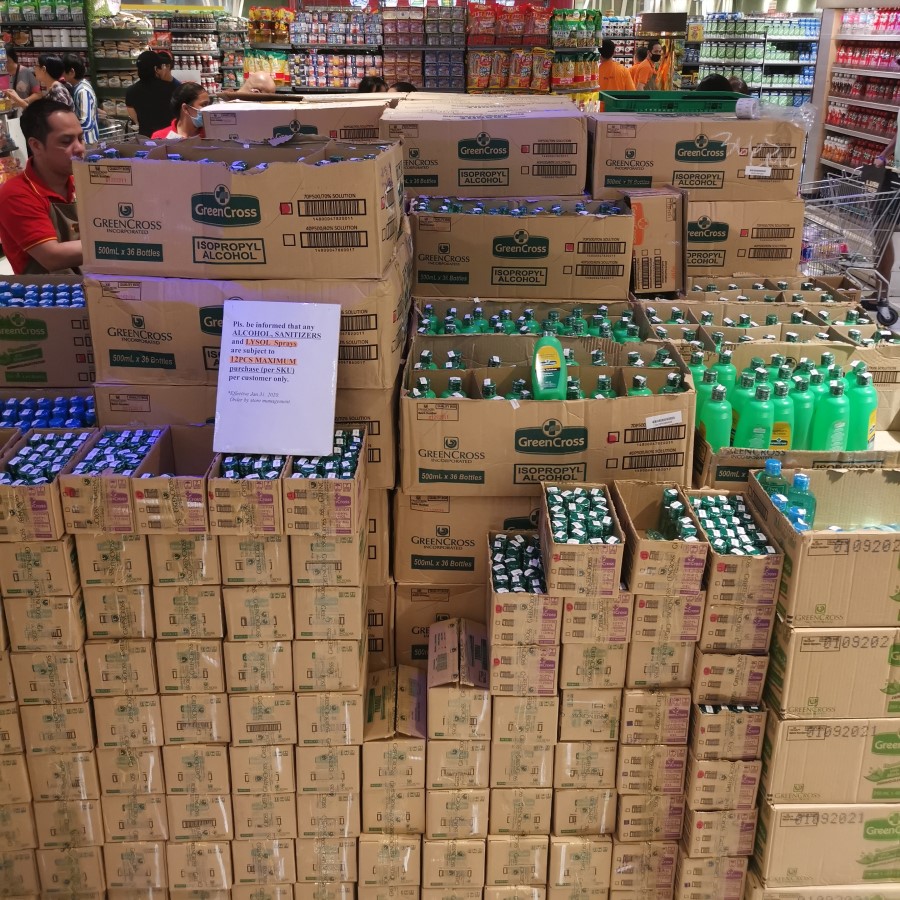 Stacks of sanitizer in a surveyed supermarket in Makati, Philippines. Photo taken by AIRINC surveyor Philli Wong.
---
Shortage of face masks, but plenty of hand sanitizer in Manila
While masks were temporarily out of stock around Manila, hand sanitizer was readily available in supermarkets, though there was a limit on purchases. Somewhat surprisingly – based on my experience as a resident in Hong Kong – I did not witness any signs of panic purchasing; I was able to buy a few mini bottles of sanitizer at typical prices. Overall, it seemed like everyone embraced the new measures without being too anxious about it at the time of my survey.
Now, at the time of finalizing this post at the end of March 2020, the Philippines has over 2000 confirmed cases. You can view live updates by following this link: https://www.doh.gov.ph/covid-19/case-tracker
---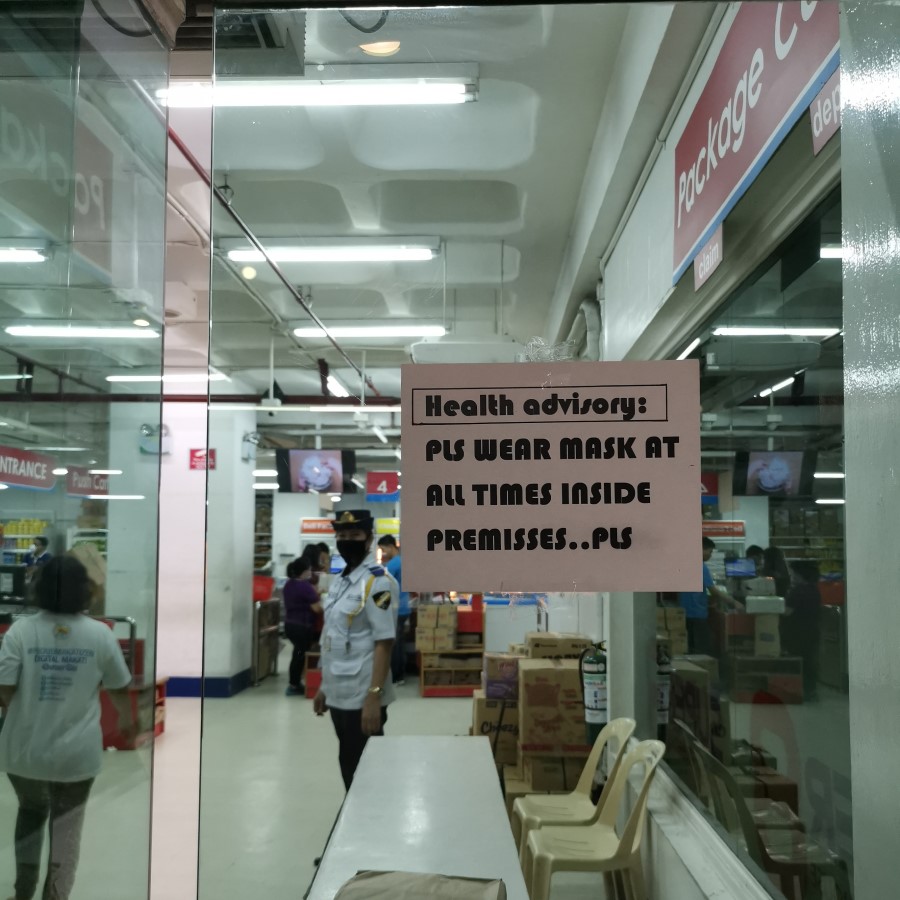 Sign in a supermarket window in Manila, Philippines encouraging mask-wearing. Photo taken by AIRINC surveyor Philli Wong.
---
On-site Insight:
This post is part of AIRINC's On-site Insight series. On-site Insight provides readers with an exclusive "behind-the-surveys" perspective of new and existing expatriate locations based on commentary and photos from our global research team. Included is information on general living conditions as well as changing costs for both Goods & Services and Housing & Utilities, along with much, much more.
---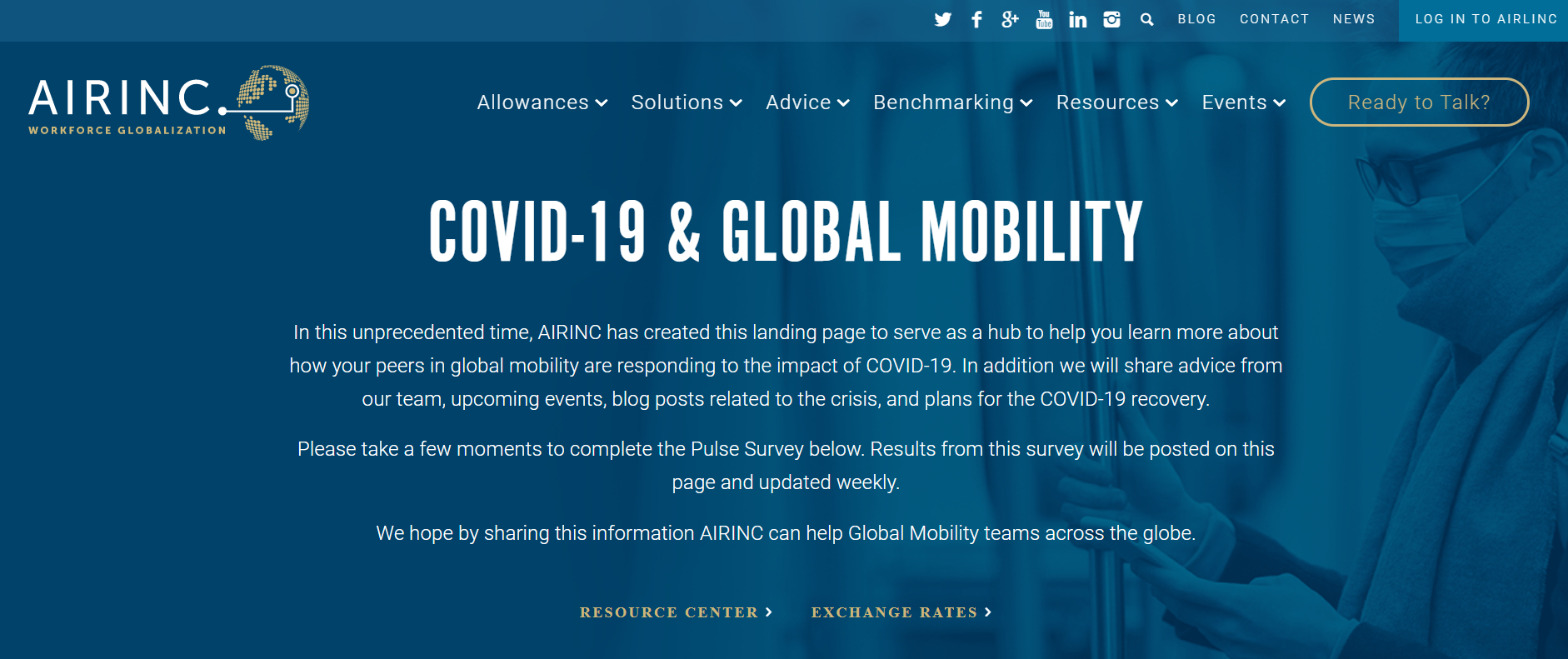 Visit AIRINC's COVID-19 Global Mobility landing page to read the best Mobility-related sources aggregated into one place.
---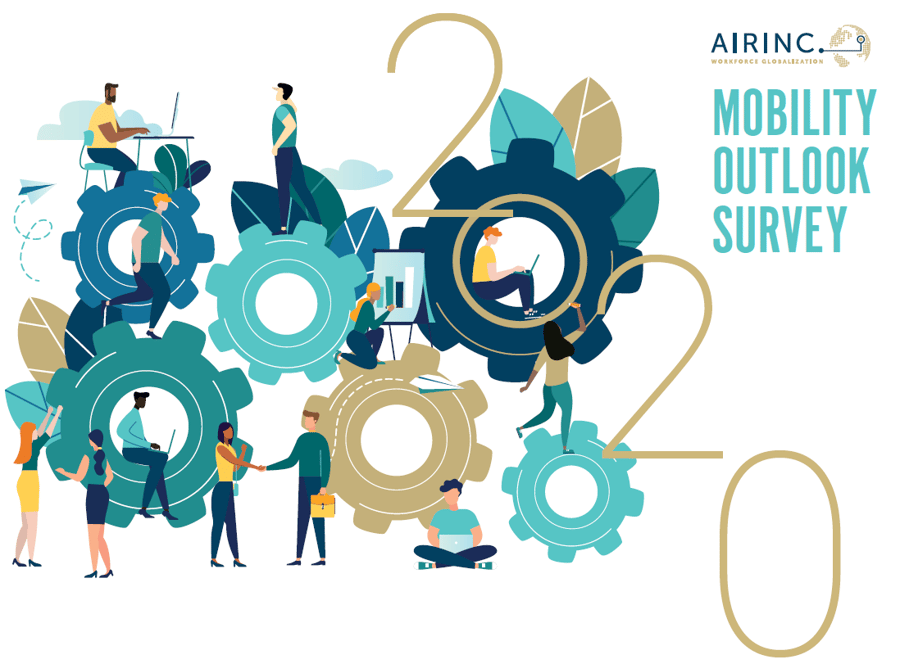 ---
About AIRINC
Listen | Partner | Deliver. For over 60 years, AIRINC has helped clients with the right data, cutting-edge technology, and thought-leading advice needed to effectively deploy talent worldwide. Our industry expertise, solutions, and service enable us to effectively partner with clients to navigate the complexity of today's global mobility programs. As the market continues to evolve, AIRINC seeks innovative ways to help clients address new workforce globalization challenges, including mobility program assessment metrics and cross-border talent mobility strategy. Our approach is designed with your success in mind. With an understanding of your goals and objectives, we ensure you achieve them. Headquartered in Cambridge, MA, USA, AIRINC has full-service offices in Brussels, London, and Hong Kong. Learn more by clicking here.
---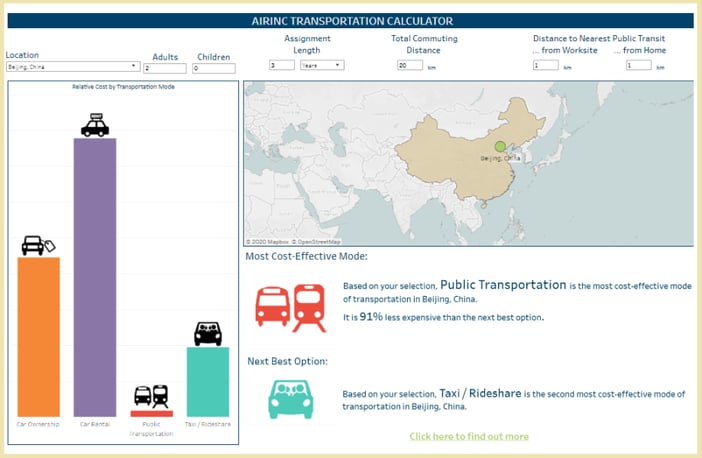 ---