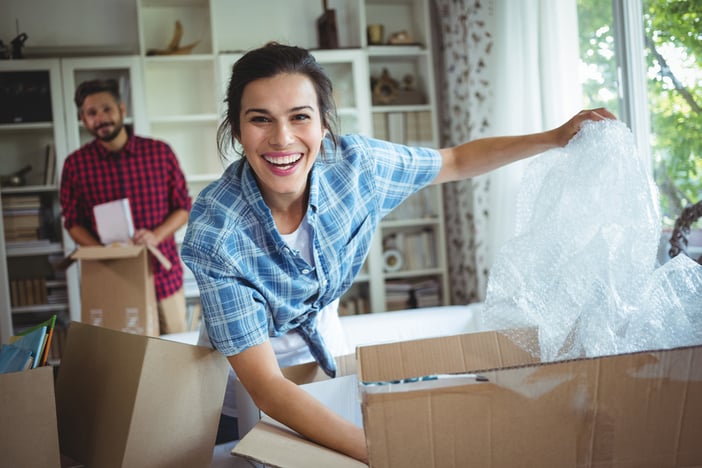 Implementing a successful Lump Sum program
Lump sums can be a valuable tool that provides employee flexibility and choice, reduces administration, and delivers cost transparency to the business. We have learned a lot from key clients and partners in the development of our new lump sum offering and would like to share some key insights from industry professionals on how to successfully implement a lump sum program.
Here are three questions you should consider to effectively deploy a lump sum benefit:
1. Are lump sums right for your organization?
2. What do they cover?
3. How do you calculate them?
---
1. Are lump sums right for your organization?
Let's start with how to know if they are right for you. In a recent interview with Clorox, we talked in great detail about the value of engaging the business and other key stakeholders early and often. This human-centric approach ensures you are able to collect valued feedback and carefully evaluate where and how flexibility should be brought into your program.
The reality is that most programs would benefit from some type of lump sum, but it's often limited to lower-level talent or certain parts of the relocation process. Spending some time with both employees and key business leaders to understand what types of support they are looking for and where they see gaps is an important first step and will ensure you develop a more holistic framework for your relocation support.
2. What do lump sums cover?
The next step is to determine what the lump sum will cover. Lump sums can range across policy, company, and industry. It is no secret that the Tech industry has leaned heavily on lump sums for quite some time. Other industries, like Pharma and Oil & Gas, also use them but typically on a more limited basis. Lump sums for junior talent like interns or rotational programs may cover all aspects of relocation as they tend to be more mobile, lacking decades of stuff to move and houses to sell. More senior-level talent is often given a lump sum or choice of lump sum for certain key relocation milestones like temporary living, house hunting, or final move.
When implementing a program, especially for more key talent, it can be helpful to start with the choice of managed services or lump sum. It allows you to take the temperature of the interest in this offering without forcing it on the business or your talent pool. It also provides some valuable metrics on how to adapt your offering over time.
3. How do you calculate lump sums?
The final step is how to calculate the lump sum. There are two common options: flat value or data driven. Flat values were the predominant approach to calculating lump sum for quite some time. They are beautiful in their simplicity and ease, but can be problematic from an equity and duty-of-care perspective. While "10K for all" is the easiest thing to administer, the reality is that the level of support for a relocation from Boston to San Francisco vs. Atlanta to Houston is quite different. While providing a flat amount at first seems equitable, in reality it creates disparate treatment where some employees win and others lose.
Over time, this has caused more organizations to pursue a data-driven lump sum, where benefits are rooted in cost for a curated list of items that the organization wants to support. For example, a typical relocation lump sum may cover a 5-day house-hunting trip, thirty days of temporary living, and final move travel. Using data to calculate the lump sum makes for a more transparent and support-driven benefit. This method clearly shows the employee what the final value covers and allows them the flexibility to allocate those funds based on their individual need.
Below is an illustration of how 10K translates for different relocation types and locations:
---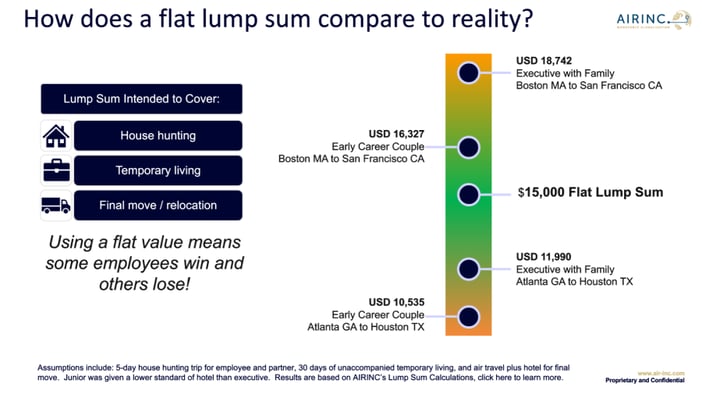 Learn more about AIRINC's Lump Sum and Managed Cap Allowances
---
Let's Collaborate!
The AIRINC product team is always learning and we would love to hear about how you have approached lump sums. Please reach out to us if you would like to share feedback on your approach or if you're interested in learning more about our data-driven lump sums and insights gained along the way.
---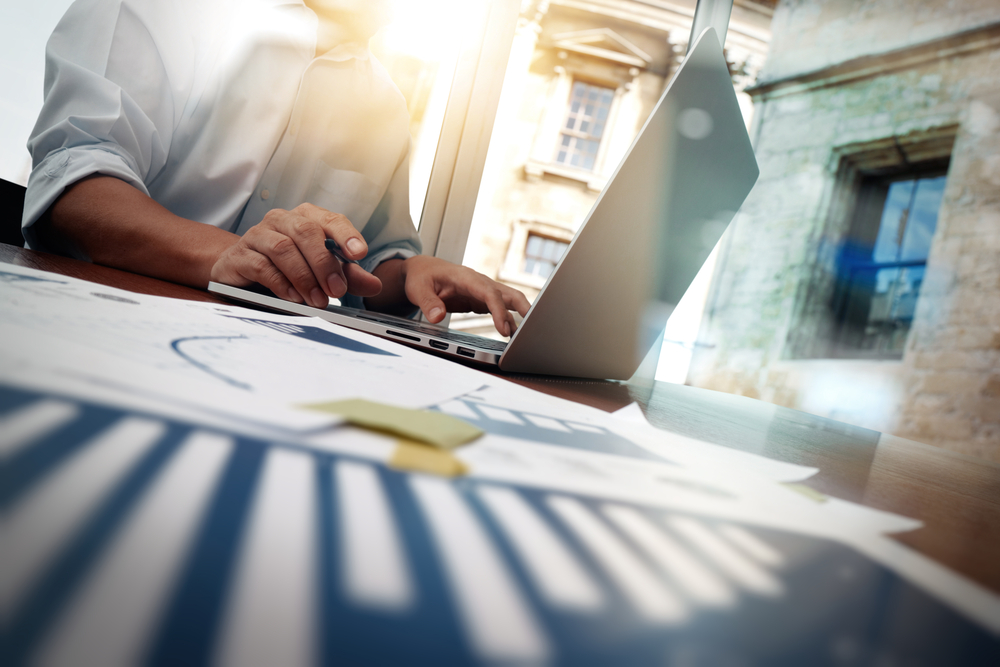 ---
About AIRINC
Listen | Partner | Deliver. For over 60 years, AIRINC has helped clients with the right data, cutting-edge technology, and thought-leading advice needed to effectively deploy talent worldwide. Our industry expertise, solutions, and service enable us to effectively partner with clients to navigate the complexity of today's global mobility programs. As the market continues to evolve, AIRINC seeks innovative ways to help clients address new workforce globalization challenges, including mobility program assessment metrics and cross-border talent mobility strategy. Our approach is designed with your success in mind. With an understanding of your goals and objectives, we ensure you achieve them. Headquartered in Cambridge, MA, USA, AIRINC has full-service offices in Brussels, London, and Hong Kong. Learn more by clicking here.
---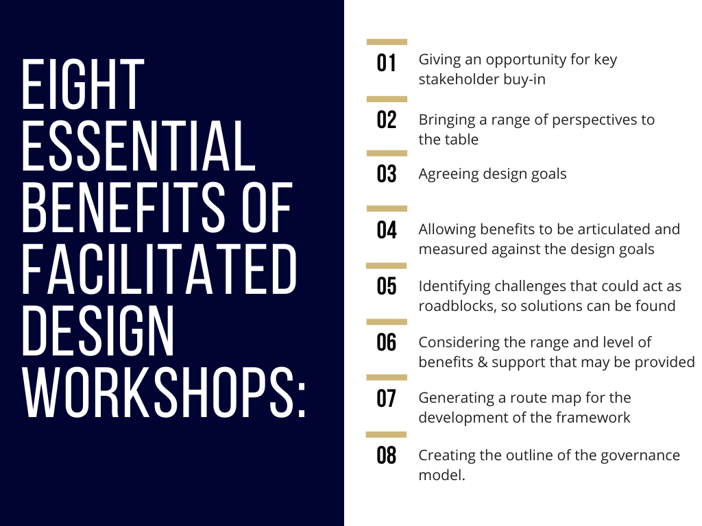 ---