How Clorox uses lump sums for success
Diana Caicedo leads Clorox's Global Mobility program (among her many other roles). Clorox recently transformed their US domestic mobility program by expanding their Lump Sum program and introducing a Lump Sum calculator configured to their program specifics. We sat down with Diana to hear how Clorox uses Lump Sums and what advice they would offer others that are interested in Lump Sums.


1. How are lump sums used by Clorox?
We only use lump sums for United States domestic relocation, and we focus the use of Lump Sums mainly for entry and mid-level talent. We started this program in 2014 and it has grown exponentially more each year. We do offer lump sums to senior talent as an option but generally prefer them to utilize our managed move services.
Lump sums do appear in our managed move framework where they are offered to cover items like temporary living or house hunting trips. Lastly, we use some of the values from the lump sum calculator, like flight or hotel costs, to drive our managed move cost estimates.
2. Why are they valuable to the organization?
Lump sums meet our business objectives in two keys ways:
a. They are an affordable and flexible option for business units, especially those with limited budgets.
b. They offer flexibility and personal choice to the transferee.
We are a people-centered company and we attempt to bring personalization into policy by creating "flexibility within a framework." Our lump sum program tiers by job grade but allows for managers and business units to scale each package up or down within guardrails, depending on the employee need and their budget. This approach works for Clorox because it aligns with our talent strategy and helps us meet our business goals.
---
This approach works for Clorox because it aligns with our talent strategy and helps us meet our business goals.
---
3. How do you determine the lump sum amount? Why not just use a percent of salary or flat amount?
Prior to our recent program transformation, we used to calculate lump sums using a fixed percent of the base salary with caps. Though for certain business units, this approach was too generous, and for others, was not generous enough. Our policy didn't meet the business need, so business units created their own guidelines leading to an inconsistent experience for our employees and managers.
At Clorox, we put our people at the center of everything we do, and our goal was to create a program that addressed the employee need in a consistent but flexible way. With AIRINC's partnership, we created a lump sum calculator that incorporated different benefits depending on the employee level, origin/destination locations, and more. We considered it important to use actual data to recognize the true cost of each move. But we also believe in shared responsibility, so we allowed the business to flex the package up or down according to their needs.
---
...our goal was to create a program that addressed the employee need in a consistent but flexible way.
---
4. What advice would you give another practitioner considering adopting a lump sum program?
Consider your company´s culture and talent strategy for any policy or program design. As part of the project, we went through a focused "voice of the customer" process where we heard from a variety of business units, relocated employees, and HR leadership about the prior program to understand what worked well and what could be improved. From there, we aligned design principles with the leadership team before shaping our program.
Always, always, always request feedback, then review and adjust. Throughout this project we had a series of touch points with our key stakeholders to ensure our design was meeting their needs. We often had to take a step back, revise our approach, and reconvene with our stakeholders to ensure we'd met their needs. Though we've already launched our redesigned program, we will continue to gather feedback and tweak as needed. The feedback loop is continual.
Avoid complexity and increase clarity. It is difficult for managers to navigate the relocation process as they may only move people every few years. To simplify it, we launched an internal portal and a 2-page quick reference guide, along with short, digestible trainings. We made clear the important talking points, such as whether the lump sum is tax assisted and how to initiate the relocation process. This minimizes administration and empowers the business and assignees to access the information they need when they need it.
---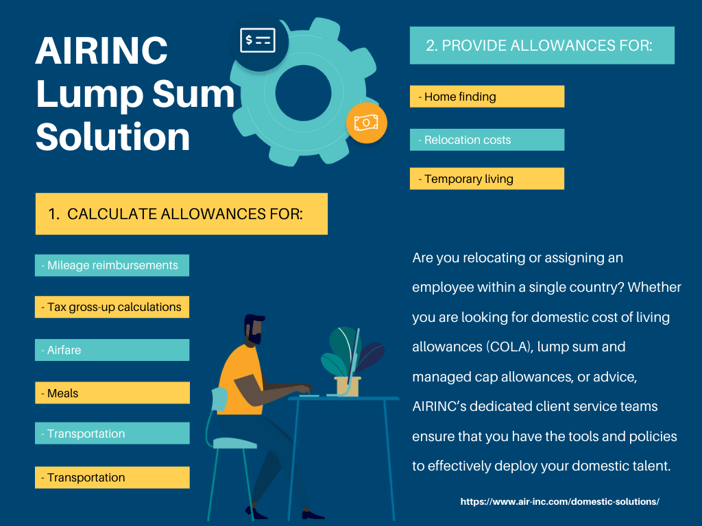 ---
About AIRINC
Listen | Partner | Deliver. For over 60 years, AIRINC has helped clients with the right data, cutting-edge technology, and thought-leading advice needed to effectively deploy talent worldwide. Our industry expertise, solutions, and service enable us to effectively partner with clients to navigate the complexity of today's global mobility programs. As the market continues to evolve, AIRINC seeks innovative ways to help clients address new workforce globalization challenges, including mobility program assessment metrics and cross-border talent mobility strategy. Our approach is designed with your success in mind. With an understanding of your goals and objectives, we ensure you achieve them. Headquartered in Cambridge, MA, USA, AIRINC has full-service offices in Brussels, London, and Hong Kong. Learn more by clicking here.
---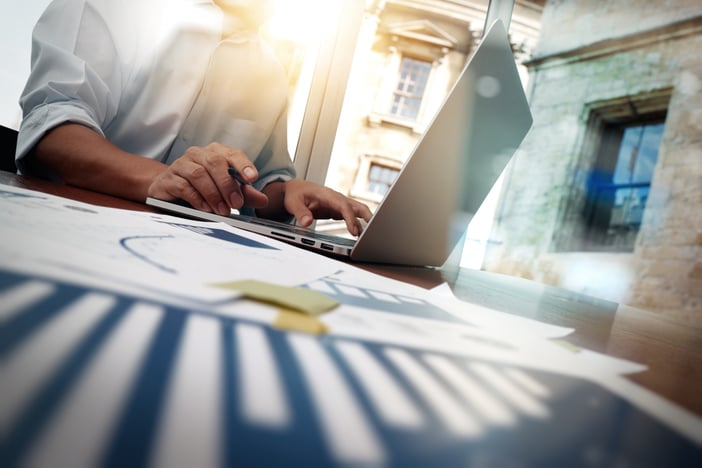 ---