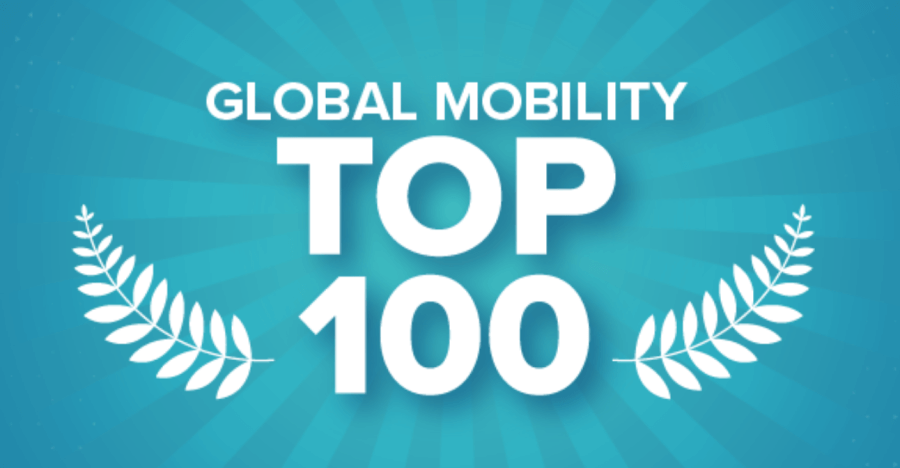 Global Mobility Top 100 Service Providers
AIRINC is proud to be one of several organizations partnering with Benivo to support their initiative to recognize the top 100 Global Mobility professionals among service providers. At AIRINC, our approach to client success is summed up by our credo: Listen | Partner | Deliver. Through this proven formula we understand our client's needs and we create solutions that solve problems.
LISTEN
The View from the Top* provides an interesting opportunity for us to listen, which is the first step in any successful relationship. Hearing firsthand from industry leaders about what drives them and what keeps them up at night is a rare and rewarding experience. Many of us have gained new insights about our clients and the industry as a whole.
PARTNER
This type of listening prepares us to partner. While we primarily think about client/vendor partnerships, The View from the Top creates a collaboration between service providers. We've all walked away with insights and knowledge provided by Julia Onslow Cole or Pat Jurgens. We've made new friends and reconnected with past colleagues through the chat. It's a unique opportunity for us to create industry connections, which better prepare us to serve clients.
DELIVER
All of this prepares us to deliver. Delivery is the final and most important part of the equation, but we can't do it without listening and partnering first. Tune in on May 19 for the big reveal to find out which service providers consistently deliver for their customers. We can't wait to find out. See you there!
Click here to sign up to attend.
*The View from the Top is a weekly podcast hosted by Brian Friedman of Benivo with weekly guests from the HR and talent mobility specialists.
Register for upcoming shows today!
Join Benivo's Live Broadcast every Wednesday.
---
About AIRINC
Listen | Partner | Deliver. For over 60 years, AIRINC has helped clients with the right data, cutting-edge technology, and thought-leading advice needed to effectively deploy talent worldwide. Our industry expertise, solutions, and service enable us to effectively partner with clients to navigate the complexity of today's global mobility programs. As the market continues to evolve, AIRINC seeks innovative ways to help clients address new workforce globalization challenges, including mobility program assessment metrics and cross-border talent mobility strategy. Our approach is designed with your success in mind. With an understanding of your goals and objectives, we ensure you achieve them. Headquartered in Cambridge, MA, USA, AIRINC has full-service offices in Brussels, London, and Hong Kong. Learn more by clicking here.
---