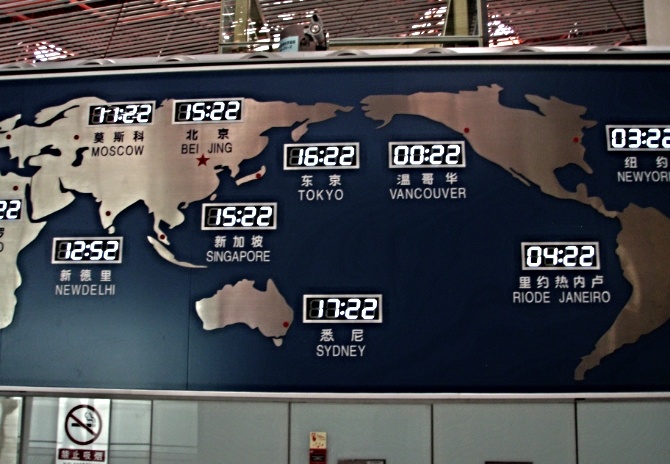 To collect cost of living data, AIRINC sends its team of surveyors to over three hundred cities each year. During these travels, they pass through over five hundred different airports to reach these expatriate destinations.
Last month, AIRINC polled its current and former surveyors – the people that collect our cost of living survey data - on their favorite and least favorite airports. Within their responses, we heard about layover nightmares, security standstills, connection disconnects, and many other travel horrors. But we also heard about bountiful lounges, restaurant variety and quality, and the euphoria of finding a transit heaven for the weary traveler.
Top-10 Best International Airports
Changi Airport (Singapore)
Hong Kong International Airport
Amsterdam Airport (Amsterdam, Netherlands)
Narita International Airport (Tokyo, Japan)
Doha Hamad (Doha, Qatar)
Zurich Airport (Zurich, Switzerland)
San Francisco International Airport (San Francisco CA, U.S.A.)
Copenhagen Airport (Copenhagen, Denmark)
Munich Airport (Munich, Germany)
Heathrow Airport (London, U.K.)
Top-10 Worst International Airports
Ninoy Aquino International Airport (Manila, Philippines)
Léopold Sédar Senghor International Airport (Dakar, Senegal)
Murtala Muhammed International Airport (Lagos, Nigeria)
John F. Kennedy International Airport (New York City NY, U.S.A.)
Jomo Kenyatta International Airport (Nairobi, Kenya)
Los Angeles International Airport (Los Angeles CA, U.S.A.)
N'Djamena International Airport (N'Djamena, Chad)
Paris Orly Airport (Paris, France)
Cairo International Airport (Cairo, Egypt)
El Dorado International Airport (Bogotá, Colombia)
What do you think? Is there a best or worst airport missing from this list? Let us know by commenting below to tell us your travel and transit experiences!