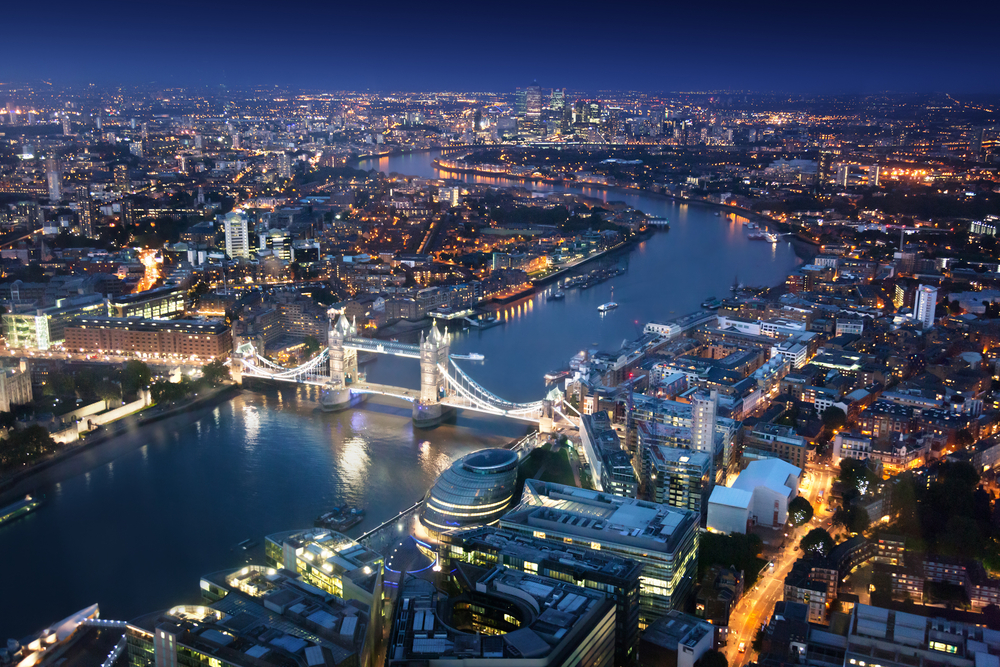 London at night with urban Tower Bridge at center.
England's Tenant Fees Act
Initial costs of renting in England became less expensive last month as the Tenant Fees Act came into effect. While a ban to tenant fees has been discussed for a few years, the current legislation wasn't finalized and passed until February. Scotland banned letting fees in 2012, and Wales is expected to pass a similar ban this fall.
In the past, tenants often incurred large up-front costs when renting a property, which could include administrative fees, reference fees, credit check fees, guarantor fees, inventory check-in fees, viewing fees, tenancy set-up fees, and more. As of June 1, these fees are no longer legal.
In addition to banning letting fees, the act caps tenancy deposits. For units with annual rent under £50,000, refundable deposits are capped at five weeks' rent. For units with higher annual rent, deposits are capped at six weeks' rent. Refundable fees to reserve a property are capped at one weeks' rent and changing a tenancy is now capped at £50 unless a landlord provides proof of higher actual cost and it is deemed reasonable.
---

You may also like:
Brexit's Latest Impact on London Housing: The Brexit Clause
---
What impact is the Tenant Fees Act having on Expatriates?
For expatriates moving into England or moving to a new rental property within the country, this new legislation should make the initial cost of renting less expensive and more transparent, but it doesn't impact current renters unless their contract extends past June 1, 2020. Fees charged by relocation companies are still legal under the new legislation.
While there have been some concerns that the abolishment of fees will end up increasing rents, housing sources across England weren't convinced. In many smaller cities and towns in England, slower markets mean that there isn't enough demand to create upwards movement in rental pricing. Larger agencies were optimistic in their ability to absorb portions of the profit loss and retain clients, but smaller agencies worried that they would need to scale down their services or staff, and that increased costs to property owners might push them to move to larger agencies or even sell their properties. Even in London, sources felt that fees wouldn't end up wrapped into rents – at least not soon.
---

Enhancing Employee Experience!
Riding the COLA-Coaster: 2 Proactive Communication Strategies for Cost-of-Living
---
Simplify your housing program:
Does this sound familiar: while on assignment, your employees want the flexibility to choose the rental housing that meets their specific needs? And who wouldn't want that? But, as a result, this is driving you to spend time researching housing costs in order to defend budgets based only on bedroom count.

There's a simple solution to make 2019 your best year in housing yet! Use AIRINC's flexible approach that mirrors the way assignees experience a market. Access ready-to-use housing budgets by job level/grade and family size for expatriates and other cross-border assignments. Learn more by clicking below now:
---

Our 2019 Mobility Outlook Survey confirms that 58% of firms are seeking ways to improve employee communications regarding the potential financial impacts of assignments/transfers.
Download the 2019 AIRINC Mobility Outlook Survey!
---

Join us!
Have you registered for our upcoming AIRINC Institute webinar series?
---