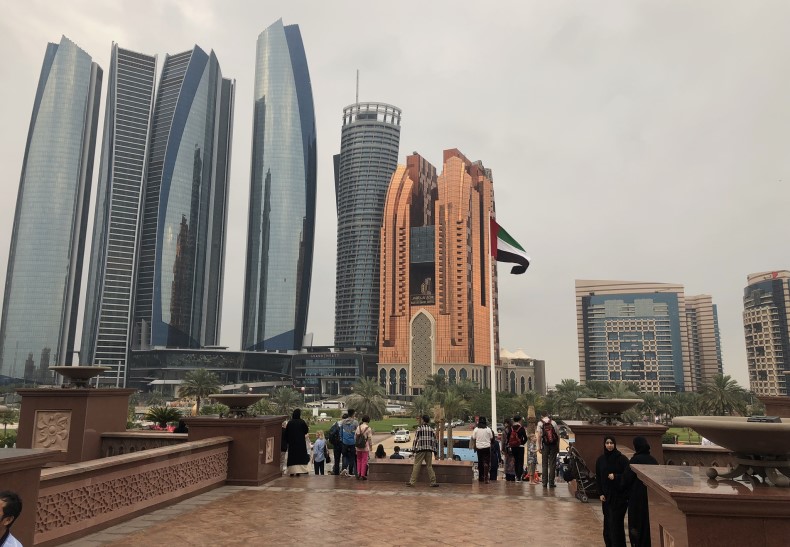 Abu Dhabi, United Arab Emirates during survey. Photo taken by AIRINC surveyor Rose Allen.
New Construction, Increased Vacancies, and Expo 2020
Rents dropped in Abu Dhabi and Dubai, where housing supply continues to exceed demand. New construction continues, with thousands of new units expected to enter both markets in the near future. Much of the new construction is expected to be completed in time for Expo 2020, a large exhibition to be hosted in Dubai.
Are these changes impacting expatriates?
Because of falling expatriate demand, many landlords are willing to negotiate rents down or to offer incentives such as thirteen-month leases with one month free. Some buildings that once had long waiting lists now have vacancies. Sources mentioned that more expatriates are coming on assignments without bringing families, so the demand for smaller apartments has increased.
---

Our 2019 Mobility Outlook Survey confirms that 58% of firms are seeking ways to improve employee communications regarding the potential financial impacts of assignments/transfers.
Download the 2019 AIRINC Mobility Outlook Survey!
---
AIRINC's Data Points: Your Global Mobility News
Want to learn more? The above excerpt is taken from Data Points, AIRINC's quarterly newsletter. Data Points brings you the latest updates from our Housing, Goods & Services, and Tax departments based on our expert international surveys, which are conducted by our global data collection team on-location.
This quarter's cost-of-living surveys were conducted primarily in North America, Central and South America, the Middle East, Africa, and maritime Southeast Asia-Pacific. Click below to see more results from our recent surveys:
---

Join us!
Have you registered for parts 2 and 3 of our 3-part tax webinar series?
---